Three Mistakes Enterprises Make When Transitioning to Office 365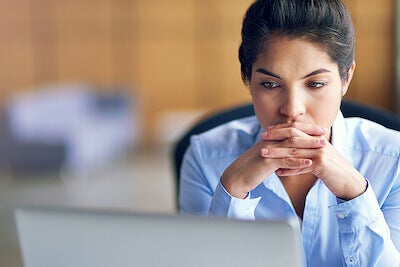 There are now over 85 million users for Microsoft Office 365 including businesses and other organizations of all sizes. Not all of those users are happy. Why not?
I'm an Office 365 user and a happy one at that. Riverbed currently has what Microsoft calls a hybrid cloud solution with an extensive SharePoint deployment, OneDrive, Skype for Business, and some other apps running in the Office 365 Cloud. Exchange still runs on-premises but not for long as we will be moving to Exchange Online next month. The core Office suite (Word, PowerPoint, etc.) runs on my notebook computer but I have the option to use cloud-based versions plus several other apps that I occasionally need.
Despite their best intentions some IT organizations stumble in the transition from on-premises Office applications to the cloud-based Office 365. There are many things that can go wrong and one outcome that is usually the same: unhappy users.
Don't mess with productivity
What causes application users to be unhappy, generally speaking, is something that makes their jobs harder to do. Here are a few examples:
Learning curves without training
Poor support while onboarding
Slower application response times
Longer waits for file transfers
It all comes down to end-user productivity. Break that and you'll have adoption problems plus some unpleasant attention from the executive ranks.
Here are three mistakes IT organizations make in the transition to Office 365 that can impact productivity and how to avoid them.

Mistake #1: Insufficient planning
This is not the number of hours spent planning. It's knowing what to consider when making plans for your Office 365 transition. The old saying "an ounce of prevention is better than a pound of cure" applies here.
Microsoft helps with resources that include adoption methodology, project templates, usage scenarios, guided planning, and more. Riverbed can also help with network planning.
Mistake #2: Lose sight of the end user
There are two aspects to this mistake. First, IT teams can get so focused on implementation details that they forget about the end users. I recommend building metrics into the project plan for the end-user experience of applications before and after migration as well as for user satisfaction of the onboarding process.
The second aspect of this mistake is not having the ability to evaluate application performance from the perspective of an end user. This includes being able to measure the time elapsed from a click to the corresponding screen update.
Riverbed gives IT the ability to monitor the experience of every end user for all applications. Thresholds for acceptable service levels can be set and monitored to identify performance issues before they affect users. Problems can be isolated to the device, network, or server (cloud) so IT knows where to focus their troubleshooting efforts.
Mistake #3: Underestimate network requirements
Project managers have nightmares about unforeseen problems that cause schedule delays and budget-breaking costs. Network issues can be monsters in the dark.
"We predict that, through 2019, more than  half of all global-scale deployments of Microsoft Office 365 will experience network-related performance problems."
Gartner: Network Design Best Practices for Office 365; August 2016
This is because the patterns of network traffic associated with SaaS applications are different from applications that run on-premises. Bottlenecks can develop in places on the enterprise network where capacity had previously been sufficient as well as on connections to the Office 365 Cloud. Another issue is slow response times (high latency) due to long network paths between end users and the cloud. I recommend reading the Gartner research note Network Design Best Practices for Office 365 for more about these issues and what can be done to prevent them.
Riverbed can help IT improve network performance and, thereby, application performance for Office 365 in several ways:
Proactively address network issues with our Office 365 planning & readiness service
Ensure that high-priority traffic (e.g. Skype voice and meetings) has enough bandwidth by using SD-WAN to put it on separate network paths from low-priority traffic
Deliver a consistent user experience by actively managing the routing of Office 365 traffic across the Internet
Speed file transfers and reduce bandwidth requirements with WAN optimization
Summary
Avoiding these three mistakes can make the difference between a successful Office 365 project and one fraught with issues and unhappy end users. Riverbed and Microsoft can help you get on track and make a smooth transition to Office 365.
Learn more
Register for the webinar "3 Ways to Speed Office 365 Adoption" to learn more from Riverbed and Microsoft experts:
| | | |
| --- | --- | --- |
| Americas | 4 May 2017 | |
| Europe, Middle East, Africa | 4 May 2017 | |
| Asia-Pacific | 9 May 2017 | |