3 Reasons Businesses Are Slowing (and How IT Can Save The Day)
I'm finding that chores are getting easier to do with age. Just last weekend, I completed and filed my taxes online and received notification that the IRS accepted my return – all in a few hours. That's the quickest it's ever been. But to be honest, I can't take credit for how quickly everything went. This year's taxes were fast because of the supporting technology.
In almost every aspect of our lives, we've come to expect this level of instant convenience. Our professional roles are no exception. In business, time and efficiency aren't just leisurely benefits, but crucial commercial functions. We should expect that today's unprecedented digital innovations are helping businesses reach goals faster.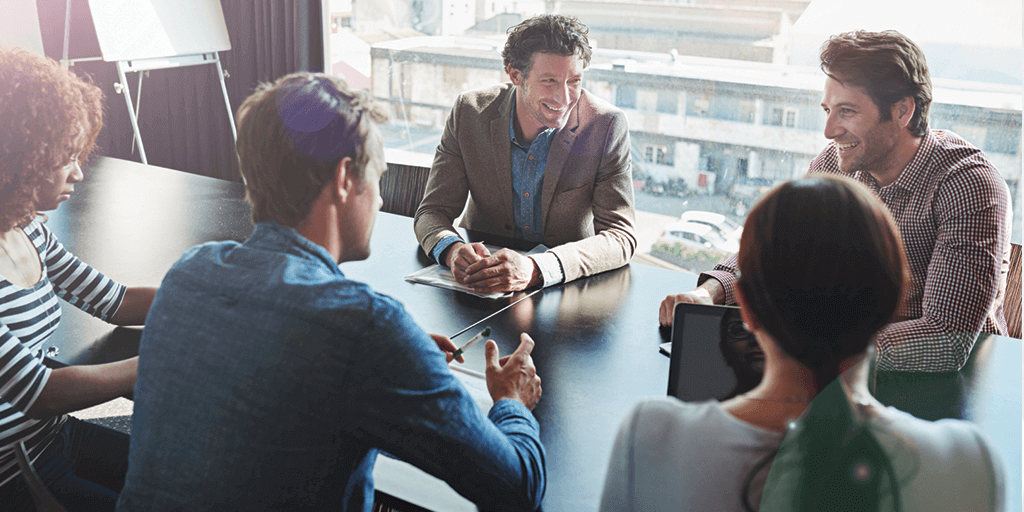 But actually, new research shows the opposite: Businesses are slowing down across several key functional areas, including IT service delivery. In the past five years, the average time for IT to deliver new services has increased nearly 18%.
So while we expect new technologies to enable agile transformation, in reality, these advances can be an even greater burden. Today's digital economy moves at a rapid pace, requiring companies to act quickly. But in practice, businesses are getting slower.
That's troubling to me, so I spent the last couple days trying to dissect this problem and came up with three causes. The good news? IT is in a perfect position to remedy the problem.
1.     WAN Architectures Aren't Supporting Today's Digital Technologies 
The wide area network (WAN) is critical to delivering today's digital innovations. However, the rise of cloud, SaaS, and mobile, along with an increased reliance on video and other bandwidth-intensive apps, impose significant constraints on enterprise WANs. So, by extension, business performance often suffers. And while the adoption of Internet, 4G/LTE, and other connectivity options may help reduce overall costs, the result is an increasingly complex, fragile, and insecure network that can't keep up with the frenzied pace of business. In a nutshell, traditional WAN architectures are a weak link in the digital era.
It's time to rethink the WAN. Software-defined WANs (SD-WANs) represent a revolutionary approach, offering unrivaled levels of agility to keep up with evolving business needs; simplified, centralized management to slash costs and operational complexity; and optimization to deliver superior-performing apps and experiences.
2.     Traditional ROBO IT Hurts Business Velocity and Continuity
Large businesses keep getting bigger, which means there's more to worry about. Consider remote offices/branch offices (ROBOs). These frontlines of the enterprise require significant IT investments, and for good reason. But despite the time and resources put into managing branch IT, there are some unaddressed pain points that impact business agility and performance. New IT services take longer to provision. Data loss is a greater threat when it's stored outside the secure data center. And, when something does go wrong, it's difficult to recover data and restore business operations.
Traditional approaches to ROBO IT often treat these revenue-generating sites as an afterthought. Hyper-converged edge infrastructure puts ROBOs back at the forefront by delivering zero branch IT. The need for branch servers, storage, and backup infrastructure is eliminated; branch IT services can be instantly provisioned and recovered; and 100% of critical data is protected – all through centralized management out of the data center. The results: dramatic improvements to data security, business continuity, agility, and operational efficiency.
3.     Limited Visibility Into Cloud Performance Intensifies Business Slowdowns
Businesses in today's digital era need to use cloud-based apps and services. There is simply no way around it in terms of scalability, cost, and speed-to-market. However, this often places businesses in a bad bargaining position. Frequently, vendors don't provide enough transparency about how cloud services are actually performing. If additional IT complexities weren't bad enough, lack of performance visibility in the cloud bogs businesses down even further.
To make the cloud work better for them, enterprises need to be able to hold providers accountable for performance SLAs. In order to do that, they should use a unified toolset to extend monitoring capabilities to the cloud. Once companies have an end-to-end understanding of how cloud services are currently performing, they can take action to resolve issues and introduce complementary solutions that accelerate SaaS and cloud applications.
Where Are We Headed?
In reality, businesses are slowing down because workflows are becoming increasingly digitized, but the underlying IT environment is often ill-equipped to handle the transformation. This shift will require us to rethink how we approach application and network performance. The truth is, complexity demands streamlining, and that's where application performance infrastructure can provide new forms of operational agility.