3 Reasons Why IoT Depends on App Performance
It's amazing the impact that Internet of Things (IoT) technology can make in your day-to-day life. Just a couple of weeks ago, after my wife and I rushed out of the house to the airport to start our vacation, we couldn't help but wonder if we had remembered to close our garage door. Luckily I had remembered I recently installed a device that allowed me to control my garage door from my smartphone via an app. I was able to quickly check and was reassured that we did in fact remember to close it. And at the same time, I was also able to set my Nest thermostat to vacation mode to conserve energy. These simple capabilities that are enabled by IoT technologies allowed us to be worry-free and relax as we started our vacation.
Vacations are when we get away from it all, but they always seem to spark ideas. Can IoT devices improve other areas of our lives? What about professional efforts and in business? There are in fact some great examples that demonstrate the potential of IoT in the business world.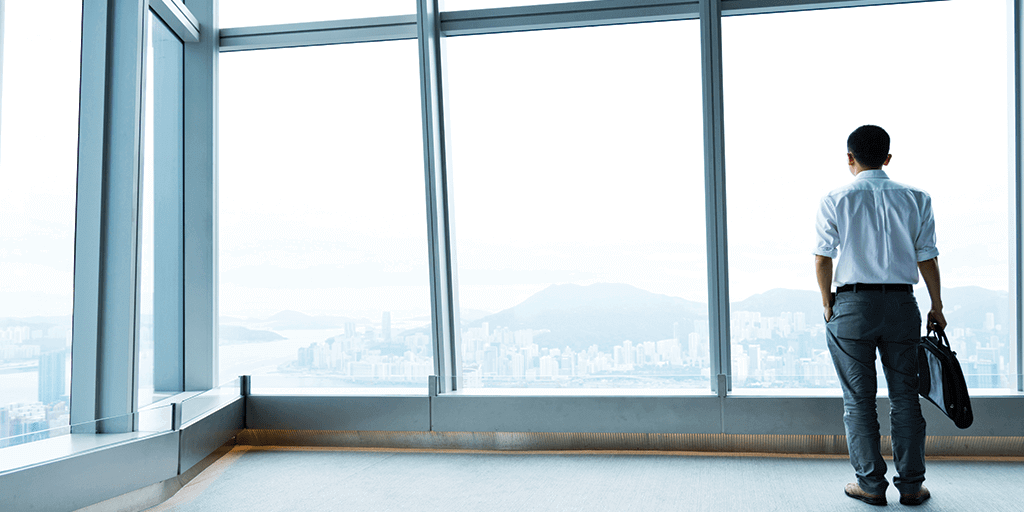 Take the story of John Deere. Their newest services are revolutionizing agriculture. Customers tap into data crowd-sourced from thousands of farmers. Sensors from machines around the world provide intelligence and context to improve decision making. They're also developing a fleet of robots for automated tasks. Put these things together and it's clear that a handful of humans will soon operate a large farm better than ever.
IoT is also bigger than any one company. Enterprises are making groundbreaking advancements across industries. The basic premise is that, by enabling machines to communicate, we can unlock a fantastic combination of big data and automation. That means reduced costs, valuable analytics, and a plethora of new services. Not to mention, we can be more carefree on our holidays.
But how do we make this leap? There is a lot that goes on behind the scenes in order to make IoT come to life. While users may be launching a simple app on their smartphone, there is a lot that goes into making that simple digital experience work.
Take for example my garage door app. There's the infrastructure piece which includes the garage door opener motor, a receiver, a transmitter, door status sensors, door safety sensors, and light on the opener. All of these components are connected together and data is sent and received via an internet gateway to the cloud. From there, the data must be stored and processed with the help of software on the providers back-end infrastructure. It is only the final step that a user actually sees and can control the status of the opener on their smartphone app.
That's quite an extensive process when you think about all of the networks, data and dependencies on back-end applications and compute that is involved. In fact, the difficulties of infrastructure is why Gartner believes that by 2020, more than 50% of apps built on Platform-as-a-Service (PaaS) will be for IoT purposes. PaaS can help organizations focus on their apps and innovation while outsourcing some of the complexities involved in getting started with IoT.
Once you look behind the scenes, the real importance of the little things begins to show. As IoT allows us to accomplish more with less, one single action relies on many smaller components. Performance in the system becomes critical to ensure successful IoT-based app and services. Here are 3 reasons why:
1. Real-time decision making depends on communication speeds from the sensors all the way to the application. That's not a one-way street either. For a user to direct a complex task, the application needs to reliably send directions to the machines. Think of all the instruments in an orchestra. The conductor's management ability makes it work in unison.
2. As companies rely on third party PaaS and clouds, those services play a huge role. Entrusting a provider only makes sense if you can see how their services are working with yours. Companies should have an application-centric approach to monitoring, that extends through their infrastructure.
3. At the end of the day, IoT can only be successful if the technology is brought together to provide an exceptional end-user experience. Users today demand real-time, responsive interactions with digital services (eg. Uber, Twitter, etc.). Having the toolset to measure and deliver the best possible end-user experience can make or break an IoT app.
Little things make a huge difference. Because once they are in harmony, that's when we can have the true power of IoT at our fingertips.
Approach performance the right way. Check out Riverbed's Application Performance Platform.