3 Reasons Why the Next Big Networking Tech Disruption is Happening Now
SD-WAN's time has come. According to recent IDC predictions, the market is set to swell to $6 billion by 2020 — and that's not the most surprising number. Only 1% of enterprises use SD-WAN today. In the next eighteen months, IDC expects that number to grow to an almost unbelievable 70%.
That's an insane level of growth. We at Riverbed certainly have double-downed on this market disruption. Our newly launched SteelConnect portfolio aims to lead the market and guide our customers through this rapid, long-overdue transition to modern software-defined networks.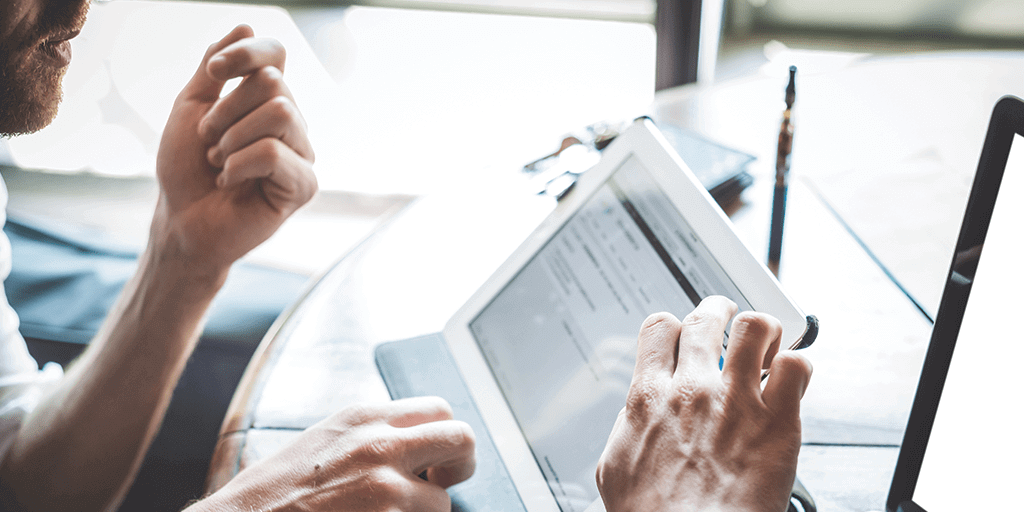 While these growth predictions have excited many, some may still be skeptical. What could be responsible for such intense growth? Can these numbers be accurate? Veterans of enterprise technology may recall similarly bold prophesies from the past. What will make things different this time around?
It's true that SD-WAN offerings have become commercially available, but more importantly, the world has changed — and timing is everything. Today, businesses face increasingly complex environments and demands. Aware of the need to navigate network challenges, enterprises are driving market demand.
There are several reasons for this:
Reason 1:
For starters, cloud services are now pervasive. Whether it's Salesforce, an HR admin tool, or an Infrastructure-as-a-Service offering; enterprises are finding tremendous value in the cloud. Studies show companies to use 6 clouds on average, and this reliance is only increasing. At the end of the day, this means networks need to dynamically access multiple locations outside the internal network. These needs are fulfilled much better by SD-WANs than costly MPLS connections.
Reason 2:
Companies are trying to keep up with today's fast-changing digital transformations. Several years ago, few would have viewed them as such a priority. Now the writing is on the wall. For example, chat-based customer service can be a major competitive advantage. But when all your competitors are doing it, it becomes a matter of survival. It's the same for processing existing data to generate predictive analytics, giving employees consumer functions like mobile accessibility, or any number of activities. These trends aren't reversing anytime soon. Companies are looking for ways not only to support them, but to deploy them quickly across many locations.
Reason 3:
Businesses are realizing that speed is essential. They're turning to software to bypass slow hardware constraints. Say, for example, a global company wants to use cross-functional, cross-continental teamwork with a cutting-edge Unified Communications system. Workflows must adapt to new business realities. Transitioning to new tactics is a matter of agility, the ability to quickly change. However, the new communications technology will involve live video transmissions from multiple locations simultaneously. From the operational perspective, there are also demands for speed in the sense of network performance.
SD-WAN enables businesses to fulfill both speed requirements. Centralized cloud-based management allows applications and services to be rolled out to multiple locations quickly. The business can implement change quickly. As bandwidth for video starts putting a strain on the network, traffic can be prioritized and sent over the best path automatically, hitting two birds with one stone. SD-WAN's ability to use business logic and adapt the network for applications needs unlocks a level of abstraction that helps enterprises gain both agility and performance.
But let's be clear: these aren't just luxury features for businesses. It's easy to claim these capabilities are nice but ultimately unnecessary. However, one look at today's networking challenges reveals the truth. If you look at the fast-moving world that enterprises work in today, however, with all its clouds and digital complexity, the necessity of SD-WAN couldn't be any more obvious. Four years ago, Marc Andreessen said 'software is eating the world,' and for anybody who hasn't been living under a rock, it's clear that in the next 18 months, it will be eating the WAN.
Explore your SD-WAN options. Riverbed's SteelConnect is the premier solution for managing network complexities in today's environment. Learn more about its unique approach.