4 New Riverbed-Ready Partners Delivering Bigger and Better Solutions
The Riverbed Technology Alliances program proudly introduces four new Riverbed-Ready partners joining forces to deliver superb joint offerings and enhance solutions for customers. Let's dive into the details of each one to learn a little bit more of how we integrate with these new partners!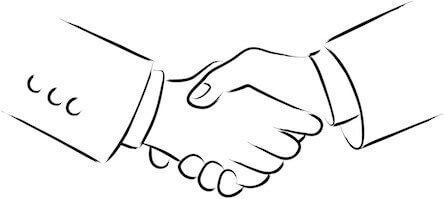 Business agility with BlueCat
How is BlueCat changing the game in the newtork performance management (NPM) world? BlueCat delivers software-based DNS, DHCP and IP Address Management (DDI) solutions enabling customers to successfully and efficiently adapt to the changing business environment. The integrated Riverbed SteelFusion / BlueCat DDI solution delivers an autonomous, centrally managed hyper-converged branch that allows you to effortlessly and reliably onboard users and automatically accommodate changes to your business requirements, without the need to distribute dedicated IT resources across all your locations.
The joint solution empowers your organization to transform your branches into platforms of engagement for your staff and customers while controlling costs through central management, automation, and the ability to deploy software wherever and whenever your business requires it! And, one major benefit with this joint solution? It aligns your branch strategy to your cloud strategy all while optimizing user experience in a quickly changing hybrid enterprise! Click here to download the hot new solution brief and learn more about this joint offering! 
Mastering video challenges of the hybrid enterprise with Sonic Foundry
Sonic Foundry is a trusted global leader for video creation and management solutions. The integration of Mediasite by Sonic Foundry with Riverbed SteelHead accelerates and optimizes live and on-demand enterprise video delivery without disrupting existing network traffic. The solution provides customers with a tested, verified, and supported solution for scalable and secure video delivery behind the firewall.
In today's hybrid enterprise, the corporate world presents unique video challenges and demanding requirements when it comes to not only an efficient and seamless video experience, but also the need to protect the data that is exposed during each live-stream. Learn more about how Sonic Foundry and Riverbed enable a seamless and protected corporate video experience for customers!
Further improve data throughput with Speedy Packets
Speedy Packets makes Internet browsing, streaming, downloading, and uploading faster through SpeedyTCP, an innovative approach to end-to-end flow control with network coding that provides the reliability and fairness that users expect from traditional Internet TCP at measurably higher speeds. Riverbed SteelHead and Speedy Packets' TCP join together to deliver a solution that further improves data throughput, particularly when transmitting encrypted data.
Compared with the latest versions of TCP, SpeedyTCP delivers over 5X throughput improvements for file transfers and streaming video over the Internet with packet loss rates of 1% and round trip delays of 50 milliseconds. Find out how the SpeedyTCP/Riverbed solution can help you provide a faster Internet browsing experience.
Extend visibility to network endpoints with WAW Technologies
WAW Technologies' CatchWire complements Riverbed SteelCentral by extending visibility to network endpoints for superior monitoring, analysis and troubleshooting.
SteelCentral provides visibility into the network that helps troubleshoot performance, validate QoS, and monitor branch experience. WAW Technologies' CatchWire–is a unique, cost-effective hardware solution that requires no infrastructure changes and provides instantaneous and continuous monitoring of workstations, servers, printers, scanners, SCADA installations, etc. CatchWire delivers flow data to SteelCentral to support real-time behavioral analysis and help address common network troubleshooting and security challenges including:  internal IDS, communication monitoring, data leakage, botnet and worm detection. Talk about getting insight into your flow data. Click here to check it out.
New partners, new solutions
With the constantly changing dynamics of today's work environment and the quick move to the hybrid enterprise, it is essential that companies keep up and deliver solutions that meet these new requirements. Riverbed joins together with these new partners to help bring bigger and better solutions to customers across the board! Read more about the Riverbed-Ready program and learn more about how we integrate with our partners here!