5 Use Cases for SD-WAN. Do You Recognize One?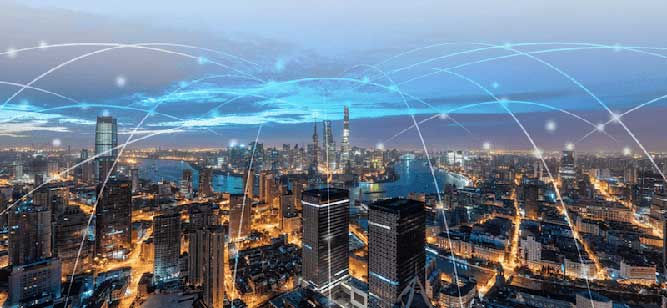 Riverbed just published an eBook called the Essential Guide to Cloud Networking with SD-WAN. It begins with a list of SD-WAN use cases and explores the challenges of cloud-connected networks. The eBook goes on to explain how SD-WAN can simplify connectivity and improve performance.
Use cases are always my first consideration when someone recommends a new technology—whether it be an IT technology, a consumer device, or something else. Why should I get this? How can I apply it in a way that actually improves my work or personal life?
When smartphones were new, it was the iPhone Maps application that really captured my interest because Maps makes navigating to unfamiliar destinations a lot easier. Also, knowing how much traffic there is on alternate routes reduces my travel time. The iPhone technology and software were cool but it was the use cases, beginning with navigation, that tipped me in the direction of buying one.
So, what's the compelling use case for SD-WAN? It depends on your needs. Let's walk through five SD-WAN use cases.
1. Managing network traffic with performance and security requirements that vary by applications, users, and locations
SD-WAN products typically have a GUI-based, central console that lets you implement management policies aligned with business needs. This can be done with greater speed and consistency than the traditional approach of configuring individual devices via a command line interface. It's a simple task to set up a policy that will, for example, send the network traffic of certain users via only secure connections. You can also set a policy to always route unified communications traffic over high-capacity circuits. Each new or updated policy is immediately translated into operational rules and downloaded to all managed devices.
2. Connecting branch/remote sites directly to the Internet
The increasing reliance on cloud-based applications in most organizations is a driver for this use case. Setting up Internet break-outs from branch/remote offices is slow, inefficient, and error-prone when using traditional methods. SD-WAN dramatically simplifies and speeds the process. You can quickly design a shadow appliance, which is a placeholder for a physical device, on the central management console. Then use zero-touch provisioning to bring the SD-WAN device online without the need for administrative action when it is plugged in at the remote/branch office.
3. Establishing one-to-many connections of cloud apps to branch/remote offices
Consider a situation where a cloud-based application will be used by people at dozens of locations. The task of setting up secure connections to all of the user sites with be a slow and error-prone exercise if traditional methods are used. In contrast, this task can be accomplished in as little as ten minutes using the centralized control and automation capabilities of SD-WAN. Speaking more generally, SD-WAN makes it easy to set up secure connections in full- or partial-mesh topologies that interconnect enterprise sites, VPCs, and cloud regions.
4. Providing temporary VPN connections to the cloud for DevOps
Modern software development practices put pressure on DevOps teams to work fast. They need to quickly setup and take down test environments. Waiting days or weeks to get a VPN connection to the Cloud is no longer acceptable. The same is true in situations where semi-custom applications are deployed. OpenEye Scientific has overcome the challenge of quickly and securely connecting its clients to cloud-based, semi-custom applications by using SD-WAN. What once took days or weeks can be done in minutes.
5. Setting up hybrid WAN topologies that connect enterprise sites
Many organizations rely solely on MPLS to connect enterprise sites. Considerable savings can be realized by moving some (or all) WAN traffic onto broadband Internet. SD-WAN makes it easy to set up secure, hybrid WANs that blend MPLS with broadband Internet in any number of topologies. Also, an administrator can use policy-based management to set priorities and automatically balance traffic across WAN links as circumstances change.
These are just a few SD-WAN use cases. There are many more. Visit this web page to see a longer list including some industry-specific use cases for retail, manufacturing, and financial services.
Also, I recommend reading our new eBook, the Essential Guide to Cloud Networking with SD-WAN, to learn more about the ways SD-WAN can simplify networking as well as improve the performance of networks and applications.