A new era for on-demand video and live streaming! Viocorp joins the Riverbed-Ready Technology Alliance Program
Riverbed welcomes Viocorp to the Riverbed-Ready Technology Alliance Program for a collaboration that brings you a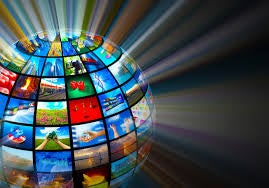 bigger and better online video experience, optimized for large-scale viewing! How is the new collaboration between Riverbed and Viocorp's technologies providing a seamless experience for our customers? Well, it all comes down to the joint solution's ability to address the technical challenges currently being experienced when using online video effectively for large-scale viewing.
Through this new alliance, the companies will enable large-scale, live and on-demand video on enterprise networks leveraging Viocorp's Viostream and Riverbed SteelHead, the industry's #1 optimization solution for accelerated delivery of all applications across the hybrid enterprise. Greg Miner, CEO, Viocorp, had this to say about the integrated technologies: 'This alliance marks a new era of on-demand video and live streaming by optimizing the transmission of video over the WAN, reducing the impact of consumption on the network, and delivering a higher return on existing IT infrastructure.'
Through the Riverbed-Ready program, Riverbed and Viocorp will provide customers an integrated solution to deliver video content more effectively without negatively impacting network performance or bandwidth availability. This solution will accelerate the performance of on-premises, cloud, and SaaS applications across the hybrid enterprise.
Check out the benefits below:
When an end user watches a live stream or on demand video, a copy of the video stream is made on the local SteelHead (caching the content). When the next end user plays the video or watches the live stream, they experience playback from the locally cached stream – the second and subsequent playback is not streamed over the Internet. This significantly reduces the bandwidth used by video transmission over the WAN whilst ensuring the best QoS on video streamed internally
The same principle is applied for live streaming, as SteelHead caches the live video chunks, effectively splitting a single live stream from the WAN into multiple streams over the LAN.
For internal video distribution to work effectively, encoding profiles (bitrates and resolutions) need to be optimized for each customer's network.
Riverbed will cache each individual encoded video file or chunk, so the multiple bitrates required for adaptive streaming to external audiences need to be limited based on the recommendations from Viostream's streaming engineers appropriate to each network
Check out the press release and learn more about Riverbed and Viocorp together here.
Catch up on the #1 optimization solution by clicking here.
Learn more about Viocorp's Viostream here.