Three guidelines to follow when evaluating legacy apps for the cloud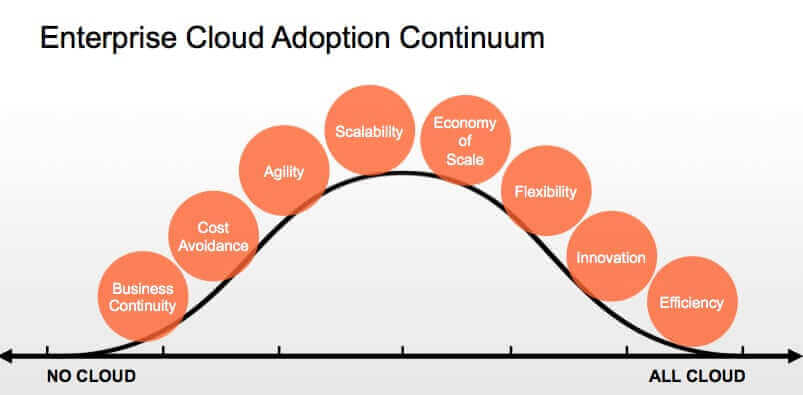 It probably comes as no surprise that 81 percent of businesses are using or are planning to use the cloud for mission-critical apps within the next two years.
But while cloud has hit the mainstream, remember this: not every application will be suitable for it.
In particular, legacy or in-house developed applications are often not viable candidates for the cloud. These apps are typically more complex than an organization's non-legacy counterparts. They may also have critical local dependencies and rely on legacy protocols or operating systems that are not even available or supported by cloud providers.
Even if deemed technically possible to migrate, without understanding the ramifications of such a move on the performance, end-user experience, and costs to the business, such a move could be disastrous.
Of course, this doesn't mean all is lost if you are considering moving a legacy application to the cloud. To minimize the risks and ensure migration success, follow the three guidelines outlined in this post (and be sure to download our free white paper for a more in-depth look at this topic).
Guideline #1: Determine if the migration is justified from a cost standpoint
This one is pretty straightforward: are the costs of making the required code or architectural changes to render the legacy app 'cloud ready' less than the costs of maintaining it on-premises?
Several cost-related factors should be taken into consideration, including:
The costs of converting, implementing, and integrating the cloud-based app with your existing architecture
The implications of licensing the app in the cloud, which could entail added costs and complexity
How much it costs to recruit new talent or train your current staff to deploy and maintain the cloud app
Guideline #2: Thoroughly understand the technical and business implications
If the true costs of migrating the legacy app to the cloud compare favorably to maintaining it on-premises, completing a cloud migration readiness study will allow you to better understand the business and technical factors.
When you consider that only 33% of IT organizations are expanding budgets this year, conducting this upfront assessment becomes even more critical to eliminate unanticipated costs, manage timelines, and minimize business disruption. Keep the following items top of mind when completing this cloud readiness assessment:
Security measures and your cloud provider's risk mitigation capabilities
Your ability to quickly detect and fix problems or minimize costly downtime once the app is in the cloud
Avoiding provider lock-in and 'hidden,' incremental costs
Ensuring the cloud app performs favorably while still meeting the needs of the business and end users
Guideline #3: Conduct migration studies to ensure performance SLAs are maintained
Should the readiness assessment help you determine that a legacy application is a suitable candidate for the cloud, complete a study focusing on pre- and post-migration performance for critical transactions.
The pre-migration study will establish the as-is performance baseline using real application and network traffic and data.  Using strategically deployed capture agents, devices, and software, your organization can mitigate risk when moving a legacy app to the cloud by examining:
Bandwidth requirements: Moving workloads to the cloud can eat up a ton of bandwidth. In some cases, you may find that you need bigger links.
Critical dependencies and traffic volumes: Collect detailed network traffic to gain volumetric information regarding user access to the application. You can also introduce application dependency mapping software to discover and highlight the legacy application's critical dependencies.

End-user experience: Baseline existing performance levels for key business transactions to understand the performance impact and the effects on the end-user experience.
Next, run a post-migration study in a similar fashion to ensure that performance SLAs are maintained after the move.
Download our white paper to ensure migration success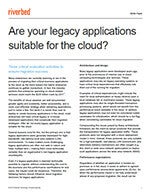 As your organization plans and executes on your enterprise-wide cloud adoption strategies, prevailing challenges will arise around which applications to move, virtualize, replace, or leave as is.
To help you determine which of your legacy applications are suitable candidates for the cloud, we invite you again to download our white paper that expands on the topics presented within this post.
And as you assess these applications as part of your overall business strategy, keep in mind that the Riverbed Application Performance Platform™ and Riverbed Professional Services can help you prepare for cloud migrations.