Adopting Cloud Apps via a Secure Hybrid Network Live Webcast
In today's quickly evolving environment, the adoption of cloud apps such as Microsoft Office 365, Google Apps, Dropbox and Salesforce are driving an increasing percentage of your network traffic to the Internet. Traditional 'hub and spoke' networks, optimized to access internal applications and data, struggle to deliver the performance, scalability and security needed by users.
This is why Zscaler and Riverbed Technology have partnered to enable secure hybrid networking, which combines optimized WAN infrastructure with uncompromising security and direct user access to the Internet. With the joint solution, enterprises rolling out hybrid networks for cloud applications no longer need to deploy additional security devices to protect users.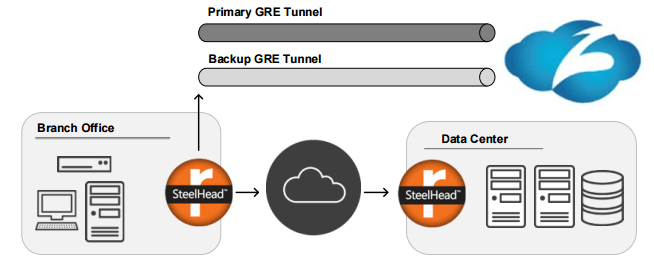 Leveraging its path selection capability, Riverbed devices at the branch office intelligently path select and optimize the intranet traffic over the MPLS WAN and forward public cloud Internet traffic over to the Zscaler Security Platform. The joint solution enables the seamless optimization for WAN traffic and global uniform security policy for cloud and Internet applications.
Join our live webcast to learn about:
Challenges with traditional 'hub and spoke' architectures
How a hybrid network approach works
Use cases and best practices in adopting a 'direct-to-cloud' approach
When? Tuesday, November 10th, 2015 | 8:30 am PST (4:30 pm GMT, 5:30 pm CET). Register today!
To learn more about the integrated solution, go here.