Advice from EMA: Extend Your Digital Experience Management Tools to the Cloud
As enterprises expand their adoption of cloud technologies, the IT organization must modernize its approach to digital experience management and IT operations. It should adopt a careful strategy that focuses on extending existing operations tools before acquiring new ones.
The cloud is here to stay. According to Enterprise Management Associates' (EMA) Network Management Megatrends 2018 research, 45% of all traffic on the average enterprise network is generated by public cloud services such as IaaS and SaaS. Critical applications and business services increasingly span private infrastructure and public cloud resources. Thus, IT operations teams need visibility into both of these environments to manage digital experience.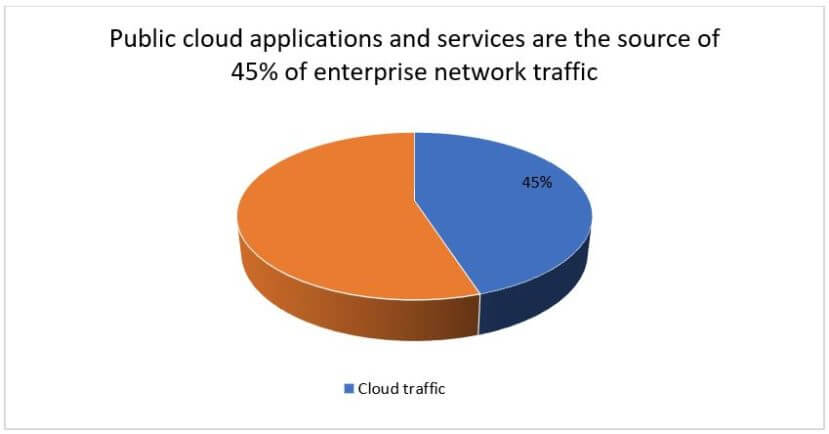 This shift toward the cloud is already disrupting network operations. 35% of enterprise IT professionals say IaaS initiatives are having a significant impact on their network management and monitoring strategies, and 32% say SaaS is having an impact. Furthermore, EMA research has found that hybrid cloud architecture is the most disruptive technology impacting network managers today.
Traditional IT monitoring tools have limited visibility into the public clouds. Cloud providers do not provide administrative access to infrastructure, which prevents network managers from collecting some of the data they rely on for digital experience management. In fact, 24% network managers say that monitoring and troubleshooting IaaS service performance is one of the most significant challenges they have with the cloud.
Network managers are responding to these challenges by buying new tools. Only 16% of network managers say they are able to monitor and troubleshoot external cloud services exclusively their incumbent networking tools. 58% are acquiring new tools and 14% are still searching for a solution.
This wave of new tool acquisition threatens to fragment network operations. Already, 25% of network managers use 11 or more tools to monitor and troubleshoot networks. Another 24% use six to 10 tools. EMA research has consistently found that network operations teams are less effective when they have a fragmented toolset, because they struggle to correlate data and integrate workflows across multiple tools. In the case of the cloud, this fragmentation could be worse than ever, as network managers use one set of tools to manage the performance of their internal infrastructure and another set of tools to manage the public cloud.
Thus, EMA advises IT organizations to find every opportunity to extend their existing tools into the cloud, including infrastructure monitoring, packet- and flow-based network performance monitoring, application performance monitoring, and end user experience management. Extending existing tools into the cloud can deliver several benefits, including:
End-to-end visibility and operational workflows across legacy infrastructure, private clouds, and public clouds.
No overhead associated with learning how to use new tools.
Cost avoidance associated with acquiring new tools.
Of course, the multi-cloud, hybrid cloud world is complex. It won't always be possible to extend one's existing tools; however, your incumbent digital experience management vendors may offer new solutions that integrate well with your existing tools. You might not be able to avoid additional investments, but you will still have a well-integrated operational toolset.
Ask your IT operations tool vendors how they can help. Many of them are already partnering with leading cloud providers and integrating with cloud APIs to extend the efficacy of their solutions into the cloud.
One vendor that takes a unified approach to cloud and on-premises performance management is Riverbed. It can monitor end-user experience, application performance, and network performance in cloud environments. To find out more about how Riverbed's Digital Experience Management solutions can help you operationalize the cloud, check out the links below: