Apple iOS 9.0 Update Time – Smooth Sailing with Riverbed Web Proxy
Who doesn't get excited about Apple updates? The Network and Sys Admin teams!
With the latest and greatest iOS 9 release, there is much to brag about—from Siri Suggestions to fun new sketching features, Apple's self-proclaimed 'more intelligent' OS is perfectly justified. The App Slicing mechanism is another enhancement to appreciate—you can download only the assets required for your specific device, instead of 'everything but the kitchen sink' as it was in previous iOS releases. What's not to Love? Well…from a network engineer's perspective, the minor detail that the iOS 9 update consumes a rather hefty 1.5GB of space is not music to one's ears.
Picture 100 people in a branch office in Ireland all wanting this update on a wet Tuesday morning in September. When bandwidth is limited and large volumes of business traffic need priority, you don't need that additional strain on your network, thank you very much. With Riverbed Web Proxy, there is no need for concern—when the very first user fetches the OS update, it will be cached on the SteelHead™ and then all subsequent requests for iOS 9 will be served locally from the cache. Yes, that's right: all the other requests will be served locally. Hurray for saving bandwidth, getting our updates in next to no-time and having time to play with some cool new iOS features, instead of sitting around waiting for updates to complete.
Here is what we don't want to see due to network constraints:


Figure 1. iOS update fail
The first user goes to the Apple site to retrieve the iOS 9.0 update.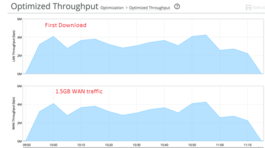 Figure 2. First download – 1.5GB traffic traverses WAN
With Riverbed Web Proxy, the amount of bandwidth consumed for every subsequent user who fetches the update, the graph looks like this—no WAN traffic!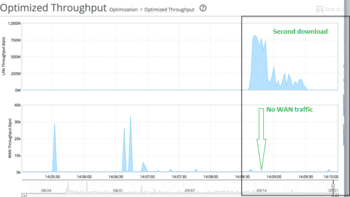 Figure 3. Second and subsequent downloads – No traffic traverses WAN
Riverbed's rich Deep Packet Inspection engine identifies the Apple update and the Web Proxy caches the content.


Figure 4. Riverbed's DPI engine shows 'Apple update' (1.5GB) with 0kB WAN traffic
Using SteelHead 9.1 Web Proxy for Apple iOS 9.0 updates—it's a win-win situation—happy users, happy Network team. For more information on Riverbed Web Proxy in SteelHead 9.1, visit here.