Automate Cloud Connectivity—Amazon Web Services
Part nine of a nine-part series of use cases for SteelConnect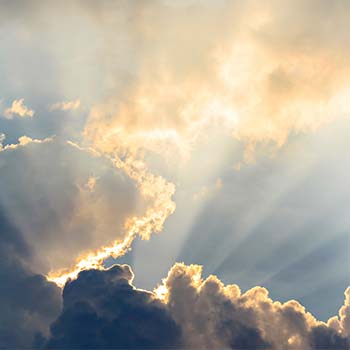 Some 93% of enterprise businesses are using some type of cloud. (Source: Cloud Computing Trends: 2015 State of the Cloud Survey)
Within the cloud, user application needs, as well as data storage, must be provisioned rapidly and often, especially at branches. But commonly used Virtual Private Networks (VPNs) involve complex set up and policies between service IaaS providers and branches.
Instead, make it easy for IT. Use SteelConnect, Riverbed's next generation SD-WAN solution.
SteelConnect
With SteelConnect, connect your Virtual Private Connections (VPCs) together with full mesh VPN and transparently link your branch offices to your Amazon Web Services (AWS) applications to enable your hybrid cloud or cloud-first strategy.
SteelConnect simplifies cloud network management, automating the process of creating secure VPN tunnels, routing, and other networking associated with migrating to and maintaining hybrid networks using public cloud infrastructure such as AWS. SteelConnect is the industry's first and only product to unify network connectivity and orchestration of application delivery across hybrid WANs, branch LANs/WLANs and cloud networks.
For example, a retail store is spread out geographically with 40 retail sites and branch offices. The company no longer wants to be in the data center business of hosting and providing the stores with the unique retail app. Instead, they decide to host that app in the cloud with Amazon Web Services (AWS) and deploy SteeConnect in 40 branches, so that 40 branches can seamlessly access that app from AWS.
SteelConnect makes it easy for IT with:
VPN automation: Automatically connects selected Virtual Private Clouds together with full-mesh VPN. Whether securely connecting existing branch offices of an organization to the AWS cloud, or peering between two or more AWS data centers in distributed regions, SteelConnect automates the processes creating secure VPN tunnels, routing, and other networking associated with migrating to and maintaining hybrid networks using public cloud infrastructure such as AWS.
Single click cloud deployment: SteelConnect with its single click cloud deployment capabilities allow customers to automate cloud networking and accelerate cloud performance. SteelConnect offers elegant AWS VPC management and interconnects physical networks to VPCs in seconds. Now you can add Cloud Optimization (app acceleration) with click of a button.
Visibility and reporting: See all your VPCs, subnets and instances in SteelConnect Manager with a single, unified view. Support for Riverbed SteelFlow export (all flow data) to SteelCentral NetProfiler enables information reports and problem–focused troubleshooting. It now offers four SteelConnect SD-WAN specific views and reports: organization, site, application and user summary. This enables you to understand minute-by-minute consumption of applications; report application-specific performance by network, site, and user; and make path and quality of service decisions quickly.
Remote access: Provide secure access to cloud resources when employees leave the office. SteelConnect can automate deployment of remote LAN and WiFi infrastructure and dynamically provision business policies and devices in every branch location. SteelConnect offers secure enterprise-grade mobility and WiFi for guests, employees and Internet-enabled devices across all locations. Based on your policy, users are assigned to a virtual network zone only once. Then SteelConnect zones automatically follow users across all locations, no matter which device is used.
Leverage SteelConnect, a software-defined networking solution, today for:
Ubiquitous and unified connectivity: SteelConnect provides a software-defined and application-defined connectivity fabric that spans WANs, remote office LANs and cloud infrastructure networks.
Business-aligned orchestration: SteelConnect bridges the performance gap between business needs and IT capabilities with meaningful visualization of networks and plain-language policies that drive zero-touch provisioning and easy change management.
Cloud-centric workflow: Design first, then deploy. SteelConnect enables network architects to first virtually design their environments and networks before deploying a single, self-programming piece of hardware to any remote location.
Try our self-guided demonstration today!