BakerRisk Provides a Deep Dive Into Risk Management Engineering
Baker Engineering and Risk Consultants, Inc. (BakerRisk) works with companies in industries such as oil, gas and chemical processing. Our clients, located in more than 50 countries around the world, encounter various processing hazards inherent to their industries. Examples include oil refineries, gas pipelines and  chemical processing plants. BakerRisk helps them manage their risk exposure in cost effective ways. Our work ultimately assists our clients to reduce risk and conduct their operations in a safe manner.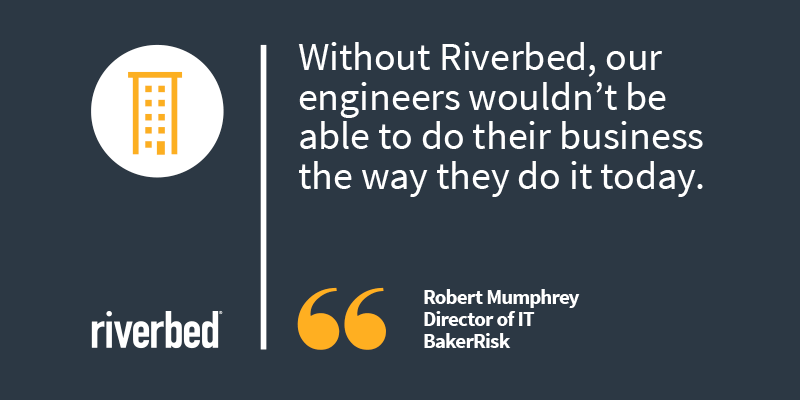 We have six offices and two test facilities across the US, Canada, and the UK. With only 170 employees, we have a staggering 200 terabytes of storage in our data center. Why so much? Our engineering processes are all about details.  Voluminous data related to the facility, process parameters and environmental conditions are required to analyze risk. This information gets pulled into our proprietary analysis and prediction software tools (e.g., SafeSite3G©, QRATool©, etc.). Simulations run from several hours to several weeks. All this is done to determine what might happen if a valve failed on a stormy June day, for instance.
We also perform forensic investigations into industrial accidents (e.g., accidental explosions). In these situations, all of the above-mentioned information is gathered along with details about the consequences of the accident. When necessary, we  test explosion senerios and replicate blast waves at our test facilities, capturing the test data with pressure gauges, high-speed cameras and other speciality measurement devices.
Our work is a perfect use case for SteelFusion. We must protect sensitive data, and there is a lot of it. Storing data locally is problematic, and our first attempt to centralize it in a data center was a failure. Application performance was dismal and files took up to 10 hours to download. The engineers raised hell—no way were they doing that again.
With SteelFusion, we were able to converge remote storage, server, backup and networking infrastructure into one appliance, the SteelFusion appliance. In addition to eliminating the risk of remotely stored data, SteelFusion delivers application performance as if that data resides locally. Funny story: We originally set up a test of SteelFusion in our largest local office, but didn't tell anyone there what we were doing. After three weeks, we told them the data was in our central office and they couldn't believe it; the application performance was so good that they assumed that the data was still on-site.
With SteelFusion, we've done for ourselves what we do for our clients—eliminate risk.