Black Friday-Cyber Monday Spurs Need for Good App Performance
Some of us may leave our Christmas and holiday shopping to the last minute,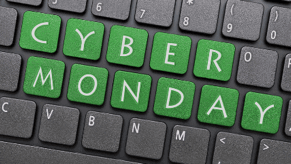 others take much more of a "let's get started earlier in the season" approach. But never mind how many shopping days there are left until the festivities begin, there are only a few days until Black Friday and Cyber Monday are upon us. These are traditionally the two biggest shopping days of the year and 2017 will be no exception. The high-volume of shoppers expected means that both online stores as well as bricks and mortar shops, will require their IT systems to be in tip-top condition in order to cope with demand. Poor application performance at this time of year can cause irreversible damage to a business's brand. If a customer is unable to access a store's apps or website due to poor network capacity, or lack of IT resource, they have a wide variety of other retail outlets readily available and the power of social media to spread the word.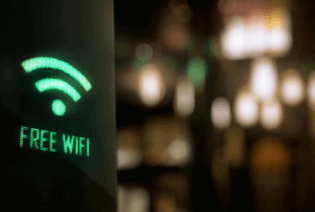 The increasing population of smartphone users interacting via the internet while they shop in the high street has led to many retail outlets offering free Wi-Fi to increase footfall and keep the shoppers in store longer. This has the added advantage for retailers of using data analytics to intelligently push relevant offers to their customers as they navigate along the aisles.
With the increasing adoption of SD-WAN, the network traffic to and from the store can be centrally controlled via business policies that automatically manage bandwidth and securely segregate the guests' direct to internet usage, the payment card data flowing at the point of sale, and the back-office applications for price lookup and stock control.
Preparation for the big day in our towns and cities also require savvy retail CIOs to apply the agility of branch hyper-converged platforms to increase capacity at the checkout and availability of the latest retail applications.  IT resiliency means any disruptions are hurdled like an Olympic athlete and the length of queues is a minimum.
Online purchasing in Europe is predicted to far exceed £200 billion this year. In order to maximise profits and maintain a competitive edge, retailers must provide the best possible online experience for shoppers. In the world of online retail, this means dynamic control of network capacity to cope with increased demand, and updated security systems to defend against denial of service attacks.
One of the top three complaints by online shoppers is that of technical failure.
Such failures are often due to network performance and/or under-provisioned website resources. To minimise the risk and avoid problems it is vital that IT teams are able to tear down the siloes and operate with solutions that employ holistic monitoring of networks and applications. Having the right technology at their disposal enables rapid, pro-active detection and resolution of performance issues due to increased traffic long before revenue and reputation are adversely affected.
Companies with hybrid IT infrastructures utilising a combination of on-prem and cloud, or cloud to cloud for hosting their services, should pay particular attention since applications with dependencies spread across data centres can be more susceptible to performance management issues.
Success in meeting these challenges will mean stores delivering a high quality experience that earns them customer loyalty long after the hectic hours of Black Friday and Cyber Monday have passed.