Troubleshooting Branch Issues with NEW SteelCentral NetShark Virtual for SteelFusion Edge
As organizations get more distributed and the IT environment increasingly hybridized, it's more important than ever to have visibility into the branch and other remote sites. Today, many site-to-site applications like VoIP or SaaS applications completely bypass traditional centralized monitoring in the data center and that means IT is essentially blind when problems happen. In the past, they've typically had to install smaller versions of dedicated monitoring appliances in the branch to get the visibility they need—an expensive and time-consuming proposition—or just go without.
There is a superior and cost-effective solution to this problem. Use SteelHead or SteelFusion together with SteelCentral performance management.
Every SteelHead can send a special SteelHead-aware version of NetFlow called SteelFlow to the SteelCentral NetProfiler performance management solution for enhanced visibility and reporting into what is occurring on the optimized WAN and in the branch. Sending SteelFlow to NetProfiler provides so much rich information—information that you simply cannot get from using any other performance management solution with your SteelHeads. With NetProfiler you get:
Enhanced SteelHead WAN optimization analysis and reporting
Real-time intelligence and visibility into more than 1300 business and recreational applications
Centralized reporting and monitoring of SteelHead QoS classes and sites
Accurate response time analysis of optimized applications
The ability to understand and monitor path selection
Many of our customers are already using this approach to better manage branch network traffic. In a recent survey, 80% of Riverbed customers identified WAN optimization, analysis and reporting as the number one use and 60% for troubleshooting branch office issues as second most common use (see Figure 1).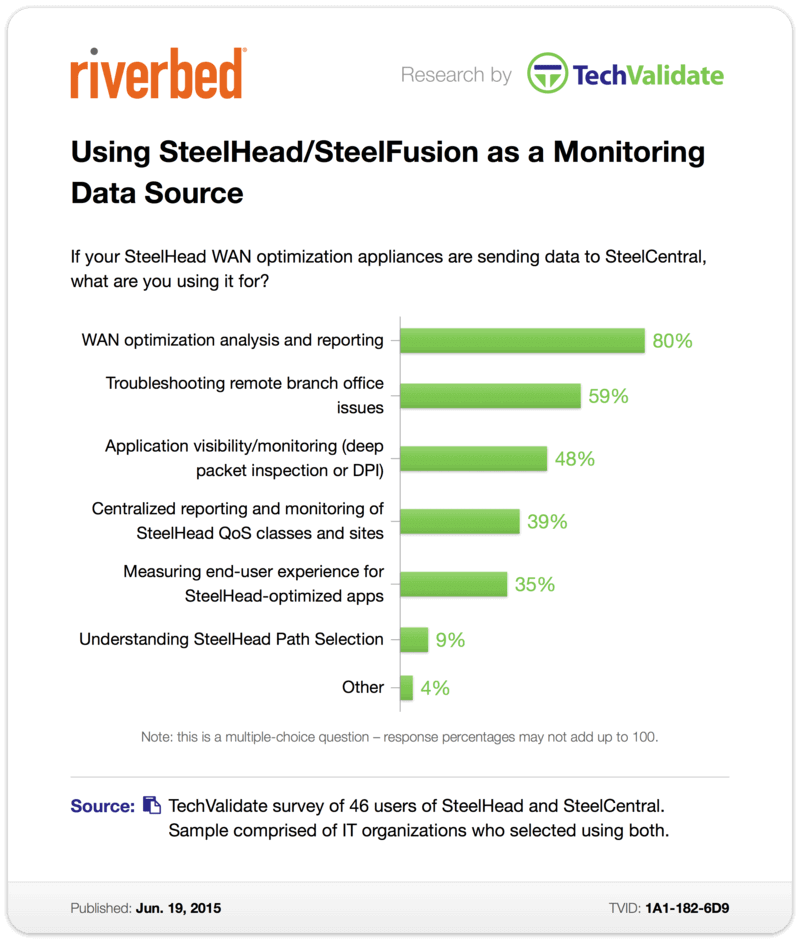 Figure 1. June 2015 TechValidate survey of joint SteelHead-SteelCentral users shows the top uses of NetProfiler for monitoring and troubleshooting optimized WAN performance.
Add Packet Capture to Your SteelHead or SteeFusion
In addition to these capabilities, Riverbed also enables you to also use your SteelHead appliance to capture network packets out at the branch for fast, easy troubleshooting of those really gnarly problems.  You've been able to run SteelCentral NetShark on SteelHead EX virtual software on your SteelHead box for several years now to turn it into a dual-purpose appliance that allows you to detect and fix performance problems!
The great news is that we are now enabling those very same capabilities on SteelFusion Edge.
Just like with SteelHead, SteelFusion Edge comes equipped with the Riverbed Virtual Services Platform (VSP), a protected partition where you can easily deploy and run all your branch office services virtually. The new SteelCentral NetShark Virtual for SteelFusion Edge runs on VSP and adds high-speed continuous packet capture capabilities to your SteelFusion Edge appliance.
This enables cost-effective WAN monitoring and remote branch troubleshooting without the need for local IT resources or for dedicated branch monitoring appliances. Big bonus!!! Essentially, you get the ability to visualize, control and optimize branch performance in a single solution. See Table 1 for new SKUs and packet storage options.
| | | |
| --- | --- | --- |
| SKU | Description | Max. Packet Storage |
| LIC-SCAN-SFED-0020 | SteelCentral NetShark Virtual for SteelFusion Edge 2100 and 2200 | 2TB |
| LIC-SCAN-SFED-0030 | SteelCentral NetShark Virtual for SteelFusion Edge 3100 | 4TB |
| LIC-SCAN-SFED-0040 | SteelCentral NetShark Virtual for SteelFusion Edge 3200 and 5100 | 16TB |
Table 1. New SteelCentral NetShark Virtual for SteelFusion Edge turns your SteelFusion Edge appliance into a high-speed continuous packet capture device and sends data to SteelCentral NetProfiler for centralized reporting and analysis.
SteelCentral and SteelHead/SteelFusion: Better Together
So what can you expect from combining these capabilities? Our customers report significantly improved business benefits from using the two solutions together (see figure 2). These benefits include:
Enhanced customer satisfaction
Improved employee productivity
Reduced operational expenditures
Easier justification of capital expenditures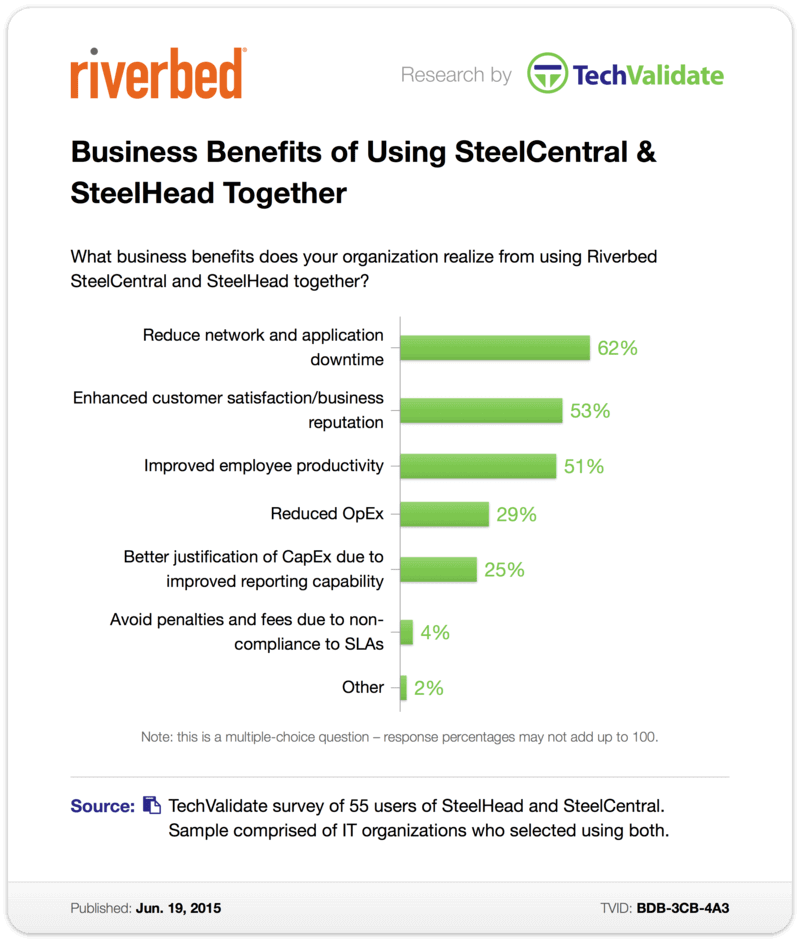 Figure 2. June 2015 TechValidate survey of joint SteelHead-SteelCentral users shows the benefits of using the solutions together.
With SteelHead embedded in every SteelFusion and SteelCentral NetShark Virtual running on VSP, you now have a complete platform that re-architects the way enterprises are doing business at the front lines for increased IT agility in a Zero Branch IT environment.
Further reading:
Feature brief: What's new in NetProfiler 10.8.5
Solution brief: Get comprehensive app visibility with SteelCentral NetProfiler and SteelHead