Can IT and Network Administrators Catch a Break Please?
Yeah, I know those administrators must be thinking I have gone crazy to even think of such a thing. But seriously, I think the answer is YES! No, not by taking an extended vacation where they don't have to carry their pagers (oops I meant smartphones, pagers are so 90s).
Let me explain. Over the last few years enterprise networks have seen some very interesting trends and requirements, like Internet breakouts moving closer to branch offices and in-house hosted apps moving to cloud or SaaS. So the transitions are happening on both ends of the network. In addition, more and more employees are now working from remote offices and that means IT has to allocate a big portion of their budget for branch IT infrastructure (by the way I also heard a rumor that overall IT budgets are not growing at the same pace as the demand of more budget). With increased focus on branch office users and collaboration, it's not surprising that almost 2/3 of network traffic nowadays is video, and video traffic is really bandwidth intensive. Employers expect their employees to collaborate using video, update skills via video learning modules and attend company meetings like 'all-hands' virtually over video.
All these transitions and trends do pose a diverse set of business challenges for the IT department. Some of these challenges are: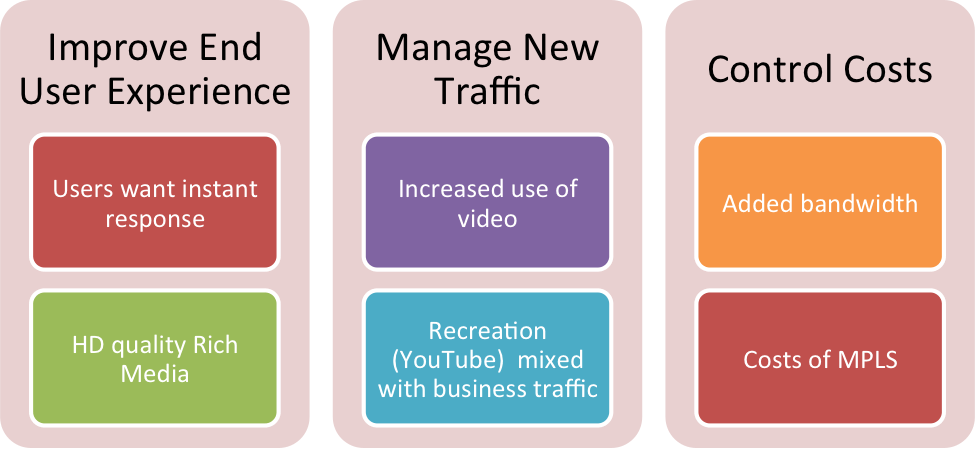 Riverbed to the rescue
But fear not….Riverbed to the rescue! In our recent software release SteelHead v9.1, we introduced a new feature called Web Proxy. The Web Proxy feature on SteelHead allows IT departments to deal efficiently and effectively with the above challenges by delivering high quality end user experience (EUE) with minimal bandwidth impact. The obvious tangible benefit of this is increased employee productivity and reduced network infrastructure cost.
Web Proxy is delivered on the same industry leading SteelHead appliance along with all other optimization features. Key benefits of this feature include:
Single ended (Asymmetric) optimization mode
Transparent HTTP proxy
Robust and scalable HTTP object cache
Proxy and cache content from HTTPS/SSL sites
Logging user activity for troubleshooting and audit trail
Co-existence with other wan optimization feature on the same SteelHead
Benefits to any and every business
It doesn't really matter what your business is. For some it may be easier to realize the gains for an enterprise, as I've basically mentioned already. But, the branch today is more than an office, it's wherever business gets done. That means, you can improve the shopping experience at each retail shop, or introduce rich media and video or offer better Wi-Fi service to your cruise ship passengers. Whatever your industry, SteelHead and Web Proxy can enable your business.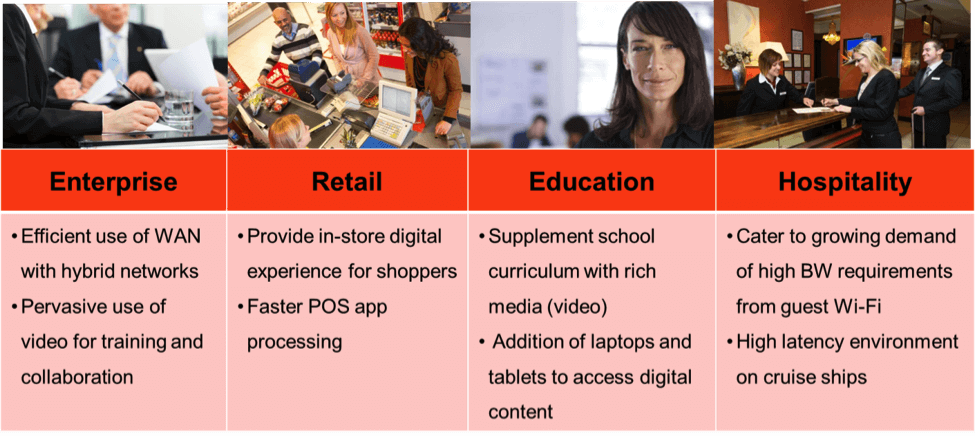 Let's talk about some real end user benefits
Case #1: Many customers are still back hauling internet traffic through data centers using a provider's MPLS circuits. The challenge here is that the same costly MPLS links are shared for both intranet and Internet traffic. Now imagine the IT department wants to make a bunch of videos available to employees for viewing. The videos could include a mix of pre-recorded training material and executive messages. In many cases this overburdens the MPLS links (video is a huge bandwidth hog) and forces the customer to consider if they want to throw more bandwidth at the problem, or look at available acceleration solutions for Internet traffic.
Web proxy fits perfectly in this case since it can be enabled on an existing SteelHead at the branch location. When it detects content is cacheable it will start proxying and caching web content, including video. Subsequent users accessing the same content will be served from the cache locally without having to fetch that content again over the costly MPLS link. Assuming each video file is between 50-80MB and there are roughly 50 users in the remote office, then approximately 3.2G worth of data is eliminated from the WAN. It's huge! This is for just one video file. You can image how much of a saving this would translate into when you account for all the remote locations and all the HTTP content that can be cached.
Case #2: SteelHead customers from hospitality industry (Cruise ships, Hotels) are mainly interested in using the SteelHeads on their remote locations purely for HTTP(S) content caching. Their main users are guests who are using Internet links for recreational traffic (and sometimes doing work, like me sitting here in my hotel in Bangkok J). They sell Internet access to their guests and thus need to ensure that adequate bandwidth is available at all times. Their studies have shown that the majority of their user traffic is social media sites like (Facebook, YouTube, Twitter, etc). We all know the power of viral videos, news and messages. Once it's out there everyone starts spreading it in their social circles and pretty soon it takes the Internet by storm. More often than not this content that goes viral is cacheable.
Another benefit of this feature is local connection termination. This is very beneficial in case of cruise ships where the latencies are very high in the range of 500-600ms. At those latencies connection setup time itself is very high, not to mention the time it takes to download big video files. With web proxy enabled, an initial request for the video is made and then it is cached; SteelHead eliminates subsequent requests for the same video, terminates the connection locally and serves the video from the local cache instantaneously.
Case#3: It is no secret that many people use their corporate Wi-Fi network to download essential apps and OS updates for their iOS or Android devices. Based on recent observations, the size of iOS 8.2 update was approximately 1.8 GB. I have heard first hand from many IT administrators that these downloads put a huge pressure on network bandwidth. They would be delighted to see it gone and keep the bandwidth free for business critical traffic. By now you must have figured out the answer! Correct, web proxy feature can help. Once the SteelHead with web proxy feature has seen the OS update downloaded it will get cached and then all subsequent requests to get it will be served locally from the cache.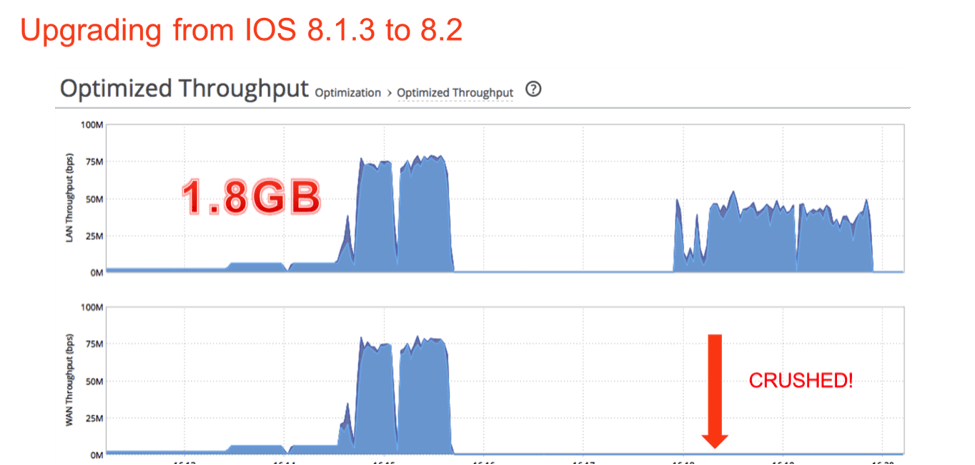 Ready for that break now?
As you can see, it's really not just a distant dream. As a pioneer, and optimization industry leader for 8 consecutive years, SteelHead helps improve end-user experience while maximizing resources for better IT economics. SteelHead 9.1, further extends these capabilities to the public Internet—enabling enterprise IT to further leverage low-cost, public Internet links and maximize ROI.
To learn more, visit our What's new in Steelhead page.