Class Based Quality of Service (CBQoS) Metrics and aaNPM
Why didn't my call go through? How come this video is so choppy? Why couldn't I get the data I needed from that application?
The way your network prioritizes traffic is extremely important to ensure that the right application makes it to the right place at the right time. If the prioritization for voice or video is wrong, the quality of both may suffer, impacting the ability of internal users to successful collaborate or the ability of customers to call in, impacting sales. If users cannot get responses from critical systems (such as CRM tools) in a timely fashion, customer satisfaction may suffer(how many times have you heard 'my computer is slow' while on the phone with a company?). There are a myriad of ways to handle the prioritization of network data. A few options include:
DSCP tagging to packets based on their source, destination, ports and protocols, or other criteria at the host, switch, or router level.
Leveraging WAN edge devices such as Riverbed SteelHeads to identify traffic by application and route that traffic over the proper path.
Whether you are using SteelHeads or Cisco Class-Based Quality of Service (CBQoS) to properly prioritize and route your traffic, Riverbed SteelCentral application-aware NPM has a solution for you.
SteelCentral NetProfiler and SteelCentral NetExpress (our all-in-one solution for small and medium enterprises) provide advanced integrations with SteelHeads allowing them to retrieve a variety of SteelHead-relevant performance and operational metrics. In fact the NetProfiler is the only tool that provides a single place you can go to see detailed views of how all your deployed SteelHeads are implementing QoS and get a detailed look at what is happening within each DSCP class.
You can get a wide variety of information on your SteelHead QoS deployment:
How much traffic is my class actually seeing versus how much bandwidth I have allocated to that class?
What applications are actually running in each class?
Is there sufficient bandwidth in this class to deploy a new application?
How is the end-user experience for specific applications now that I moved them to a new class?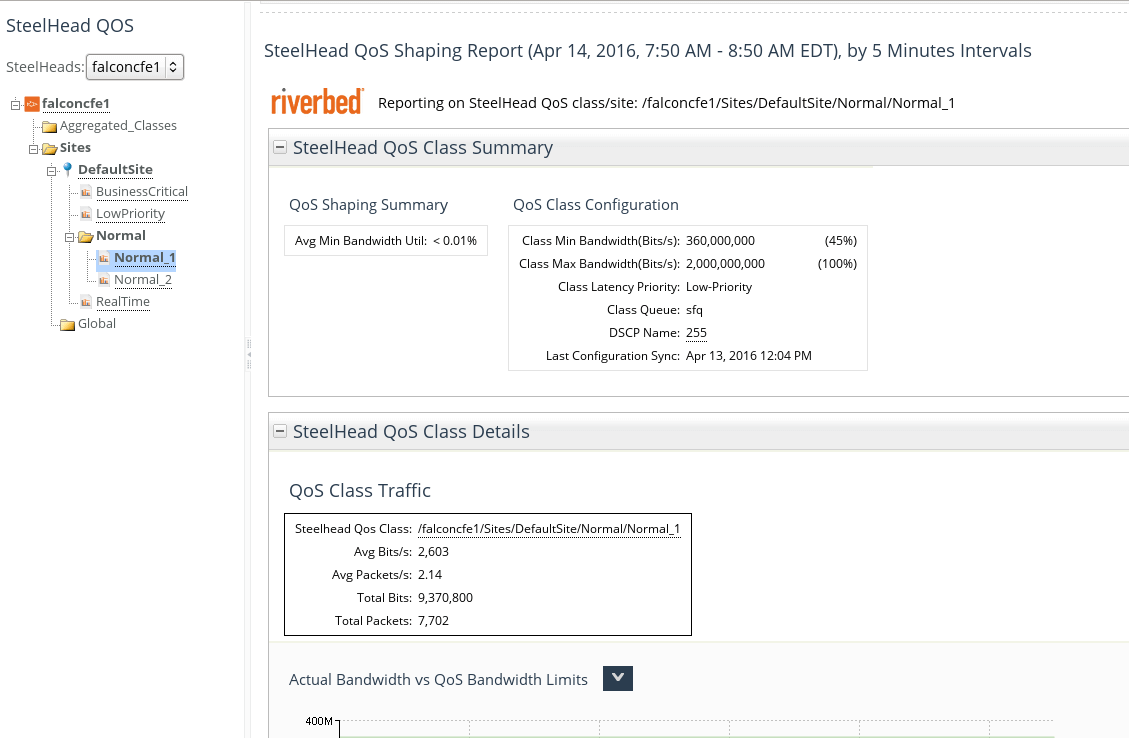 Figure 1: SteelHead QoS Information in NetProfiler
Up until now the information available within NetProfiler and NetExpress on traditional DSCP was limited to things such as the amount of bandwidth actually used, what applications are actually running in each class, and things like that. With the introduction of CBQoS support in NetProfiler and NetExpress v10.9 you have the ability to get much more detailed information on DSCP traffic. Now you are able to view such critical information as:
Dropped packets (bytes and packets)
Pre-policy throughput
Post-policy throughput
All on a per class basis!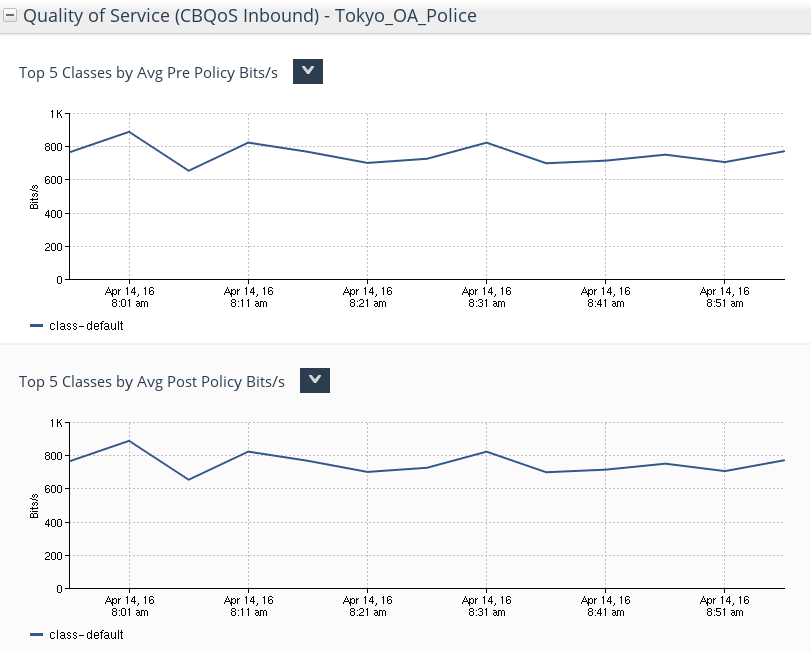 Figure 2: CBQoS Metrics in NetProfiler
These enhancements allow NetProfiler to provide a detailed view of DSCP performance. You have one-stop shopping for your network prioritization and performance whether you are using SteelHeads or Cisco CBQoS DSCP tagging. That, in combination, with the world-class network monitoring, analytics, and reporting that NetProfiler and NetExpress provide makes a combination that can't be beat.