The Cloud-Everywhere World
Isn't it strange how fast time goes by? We often overlook the daily nuances that lead to change. It's as if one day, we look around and are shocked by how different the world is compared to the past.
Take, for example, cloud adoption. Gartner recently claimed that 'no-cloud' policies, much like the 'no-Internet' policies of times past, will be nonexistent by the year 2020—meaning almost every organization will be operating some or all of their IT infrastructure and applications in the cloud. Such a prediction would have been unfathomable in the not-so-distant past.
It was only 2010 when U.S. Federal CIO Vivek Kundra introduced a 'cloud-first policy,' which mandated government agencies to evaluate cloud computing options before making any IT investment. Now, certain drivers indicate a shift from cloud-first to all-cloud policies is inevitable, particularly as vendors and service providers offer more and more cloud-only IT solutions.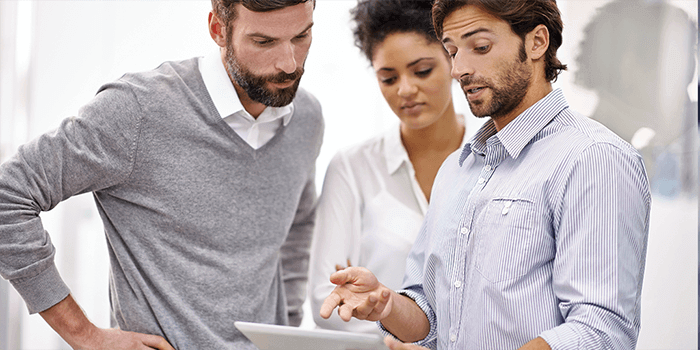 There's no avoiding the cloud
Pervasive cloud adoption is certain for many reasons, but it boils down to efficiency and agility. By adopting the cloud, organizations get faster access to infrastructure, greater scalability, higher availability, and faster time to market. Once you combine that with flexible pricing models and the economies of shared infrastructure, the business case is compelling.
There's also another factor pushing us towards a cloud powered world: it enables organizations to embrace DevOps for delivering innovative and unique services quickly, reliably, and despite resource constraints. In today's disrupt-or-be-disrupted world, this is a must.
Given the case for adoption is clear, the question becomes: why hasn't every organization migrated to a cloud-only environment? In truth, there are still challenges IT must overcome to truly seize the benefits of the cloud.
Cloud adoption challenges
It's well known that many CIOs find the process of defining support and management capabilities from cloud providers complicated. Whereas on-premises infrastructure and applications are clearly under IT's command, it becomes difficult to determine responsibilities and accountabilities when multiple parties are involved. Even with the most comprehensive agreements in place, ownership becomes a problem when issues arise.
In addition, in many cloud environments, resources are assigned dynamically based on service provider rules. When resources are partially or completely outside of IT's control, how can they be quickly adjusted or optimized to meet business demands and application requirements?
There's also the matter of latency. With the cloud, the distance between end users and cloud infrastructure widens. This can cause unpredictable experiences. In today's world, where employees, customers, and partners expect real-time response, the delays of the cloud can make it inadequate for business-critical services.
Achieving success in the cloud
Organizations can overcome these challenges by having the right capabilities in place. It all starts with modernizing legacy infrastructure to support networking in a cloud-centric world. For this, technologies such as software-defined wide area networking (SD-WAN) can simplify management of both on-premises and cloud applications. It enables automated and intelligent orchestration of network connectivity and application delivery across hybrid WANs, remote LANs, and cloud networks.
Unified visibility and monitoring capabilities are also essential in a cloud-everywhere world. Only by understanding what affects users, applications, networks, and infrastructure in and out of the cloud, can IT minimize finger-pointing and accelerate troubleshooting between multiple parties. Additionally, these capabilities provide insights into selecting and prioritizing applications for cloud migration, adapting and testing applications to ensure performance before migration, and supporting DevOps to continuously deliver and measure application updates.
Lastly, steps need to be taken to avoid slow and unreliable performance of cloud-based services and SaaS applications. While most cloud providers provide some guarantee of uptime, you're better off by deploying optimization solutions that can accelerate application delivery to and from the cloud. Top-notch offerings in this category integrate visibility for monitoring and troubleshooting and enable dynamic management of resources to accommodate increases in user connections and number of users.
Empowering next-gen IT
Our inevitable evolution towards a cloud-everything era is striking, but more importantly, it's an opportunity to push forward. Organizations and their IT teams must take action. Otherwise, they might one day look around shocked by how much they've fallen behind.
See how Riverbed empowers the next generation of IT to monitor, manage, and optimize performance in the cloud.