It's That Time of Year Again—Black Friday and Cyber Monday
"Okay, it's working. Now for goodness sake, nobody touches it for the next two weeks because we absolutely cannot risk anything breaking."
Does this sound familiar?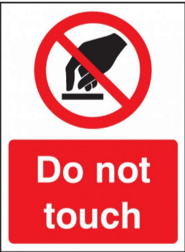 Perhaps it's concerning firewalls and other security devices, connections to application servers, stock control system, order management, or maybe it's the WAN links to the high street stores, Internet links to the on-line stores in the cloud.
How is it that those in IT Infrastructure Management still seem to be on the edge of their seats in such situations?
"Surely," I hear you ask, "because Black Friday and Cyber Monday happen every year, at the same time every year, lessons would have been learned by now?"
The simple truth is that every year there are changes from the previous year. So even though organisations do indeed learn lessons from the last time around, there are always new challenges that they need to face.
One example. New, more powerful, back-end systems and software to not just track customer's browsing and purchasing activity, but also to enable big-data analysis and apply machine learning to provide business intelligence, keeping the company ahead of competitors.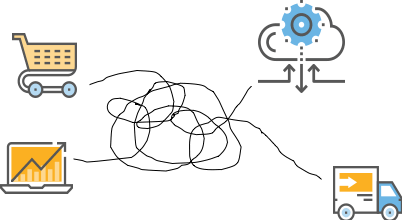 Whatever the changes are, during such peak periods the same pressures remain on IT teams responsible for the network infrastructure that links all the components together. Adoption of software-defined networking (SDN), can mean a combination of MPLS and Internet access. This enables a more dynamic approach to change control even at critical times. But it also leads to application traffic weaving its way through a veritable spaghetti of interlinks between stores, warehouses, suppliers, HQ, and an assortment of cloud hosting providers.
So, how to get to a situation where infrastructure teams can indeed be a little more relaxed, and if something looks like it's going awry, they can be proactive rather than reactive.
Here are two items that I would say should be at the top of the list.
Collaboration
The whole idea of DevOps is to embrace collaboration between what previously would have been disparate, autonomous IT resources. The network and application teams must be aware of each other's needs, plans and timescales. For example, this enables agile provisioning of suitable network bandwidth into cloud hosted services so that development of applications can occur in an environment away from production. Functionality and load testing are facilitated by linking in with other services and increasing network capacity when required. Assuming all goes well, switching production over should be routine, but with a mind that switching back is a viable option if required.
This brings me to my second item.
Monitoring, visibility and control

Yeah, I know that's three, but they should always go together as one holistic entity.
SD-WAN enables a mindset of bandwidth arbitrage. Tracking network usage in real-time, provides flexibility to scale up, scale down, adding and removing connectivity for on-premises to cloud, cloud-to-cloud, etc. whenever needed. This keeps costs to a minimum and enables the dev and test cycles to complete. When switching to production, it provides a known infrastructure designed to cope with the dynamic changes in traffic volumes to and from all locations.
But before we head for the checkout in this article, here's one more thing to keep in mind, security.
Clearly another benefit of monitoring and visibility is that of being able to track who or what is talking to something or someone else. Also, via what network path are they doing this? Is that normal behaviour? Is it an expected conversation between the two endpoints? Enabling the security team to consume network visibility and telemetry data provided by the network teams using the same holistic toolset is yet another area of productive collaboration.
Due to the sheer dynamics and rate of change across the IT environment in the build-up to, as well as during the actual Black Friday and Cyber Monday events themselves, the quantity and locations of attack surfaces increases.
The infrastructure teams may not be able to completely relax, but by keeping a close eye on the network usage and application traffic behaviour, they can at least sit more comfortably in their seats. Maybe they can even set aside some time for a bit of their own on-line shopping.
Happy bargain hunting!