Confessions of an SD-WAN ROI Skeptic
I confess to being a bit of a skeptic so when I looked at some of the SD-WAN ROI stats, I scratched my head and thought, "Fake ROI."
That begs the question, "How do you calculate TRUE SD-WAN ROI?"
SD-WAN ROI vs SD-WAN TCO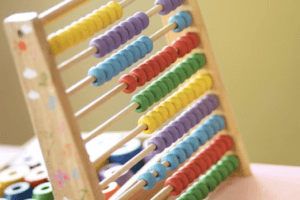 Many of the SD-WAN ROI studies are actually total cost of ownership (TCO) studies. They focus on cost reduction when moving from a dual MPLS network to a hybrid network with broadband connectivity to drive down the cost per Mbps. That's all well and good but this is grossly oversimplified. Connectivity cost analysis ignores significant efficiency gains due to centralized management and orchestration in SD-WAN vs MPLS environments. To do a true SD-WAN ROI analysis you should consider other key factors some more obvious (comparable investment in hardware, software, subscriptions, and support) and some less (savings due to embedded security, improved network uptime, and remote deployment).
Factors driving SD-WAN ROI
Industry analyst, Enterprise Management Associates (EMA), identifies the key factors (plus some minor ones) that you should consider when measuring SD-WAN ROI vs traditional MPLS:
Initial technology investment: For networking, this is typically calculated over five years and includes hardware (branch gateways, data center head-end appliances), software subscriptions, and support.
Spend on router refresh and security appliances: One of the benefits of SD-WAN is that there is no need deploy additional security appliances. The SD-WAN includes embedded firewalls and can route data to cloud access security brokers (CASBs) for further inspection.
Lower network connectivity costs: Hybrid networks combine MPLS with less-expensive broadband. Hybrid WAN delivers more bandwidth at a lower cost and also provides direct-to-net access.
IT productivity gains: The real goodness of SD-WAN is its centralized provisioning and ongoing management of network services across cloud, data centers, WAN, and wired and wireless LAN. The simplified management drives much-needed agility and reduces the number of hours needed to manage configuration, rollout of new sites, updates, and ongoing management.
Improved network uptime: There is wide variance across industries and regions as to the cost of network downtime so there is no easy answer to this one. However, you can make some generalizations based on industry averages and estimated application downtime attributable to the network.
ROI modeling
In its recent white paper, EMA created a robust model for 100 and 1,000 site environments to measure the ROI of Riverbed SD-WAN using SteelConnect. These data points and model are a good framework for quantifying your own potential ROI.
Another good point of reference is an existing Riverbed customer. We asked Riverbed customer, GHD, to tell us about the ROI they had achieved. GHD's IS Infrastructure Network Lead Randy Taylor has measured the financial impact and estimates that GHD has saved nearly 70% in CAPEX by using a combined appliance and 80% in OPEX, primarily from shifting from MPLS to broadband.
Learn more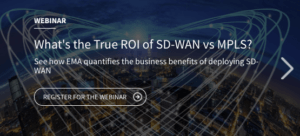 Want build your own financial justification for SD-WAN investment? Join us for the "What's the True ROI of SD-WAN vs MPLS?" webinar, with Shamus McGillicuddy from EMA and Randy Taylor from GHD. It promises to provide you with the tools to go from skeptic to believer.