SteelFusion Introduces Subscription Pricing to Enhance Purchasing Choices and Flexibility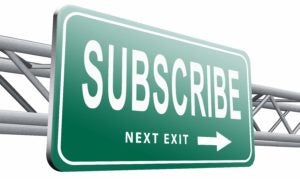 More and more of our customers are using SteelFusion as the platform for modernizing edge IT—significantly improving operational agility, application performance, and data security when addressing remote locations, all while eliminating complex, multi-vendor infrastructure. One request that we've heard consistently over the last few years is, 'Are there ways to buy the solution at a lower upfront cost and pay for it over time?' We are proud to announce that, in response to your interest, we now offer subscription pricing for our entire line of products. This signifies our ongoing commitment to help organizations more easily adopt our solution with enhanced simplicity, even greater value, and enhanced flexibility.
Subscription pricing is a way of paying a lower price to use software for a specific period of time, rather than paying a higher up-front price to own it perpetually. So it's quite similar to your cell phone plan, Netflix account, or gym membership. Even rideshare companies have recently joined the fray. Lyft announced they are finalizing monthly pricing as an alternative to car ownership. We are enabling you to leverage the benefits of subscriptions, whether you run SteelFusion on your own premises, in the public cloud, or a hybrid mix.
Simplicity
Prior to the new pricing model, sizing the appropriate license depended on a number of factors, many of which took time to gather from customer environments. With subscription pricing there are simply 2 options: 1) Minimum 2) Maximum. Both include support which even further simplifies ordering. The minimum is a nice starter option for those who are looking at a server refresh or who maybe want to just kick the tires with the unique data centralization and recovery value only SteelFusion can deliver. For organizations with concerns over IT staffing expertise availability at remote locations, and who are concerned about security, this could be an excellent option. The maximum option unlocks the maximum feature/performance SteelFusion has to offer, leveraging the full suite of optimization techniques for both data and applications–something Riverbed has always done best. Think of it as an All You Can Eat buffet at your favorite restaurant!
Value
Traditional approaches to edge IT often fall short in today's digital age. Technologies at the edge are increasingly more complex and have resulted in expensive roadblocks to digital transformation due to limited IT expertise, growing infrastructure, costly operations, unreliable application/network performance, and a steady increase of unprotected data. Instead of installing costly infrastructure at every location, our unique edge IT solution separates compute and storage so you can centralize and secure 100% of your company's data—without impacting its availability or hindering business execution. With subscription pricing, you have another route to unlock the unprecedented value SteelFusion has to offer.
Flexibility
With subscription pricing, we're helping your organization with flexible options for deploying a  modern edge IT solution in a way that best suits your immediate needs, and sets you up for what's to come. As business needs change, subscriptions also make it easy to scale at any size–from a small retail store to a global enterprise. Need to replace an aging server at a remote location? Easy. Need to deploy factory automation software at manufacturing plants across the world? Check. Tired of maintaining multiple vendors for servers, storage, backup and WANOp at your remote sites? With subscriptions, not only do you simplify remote IT operations, but you also achieve an easy transition to an operational expense model.
Commitment to excellence
The SteelFusion value proposition of security, agility, and performance for the modern edge IT environment remains the same. The subscription model simply gives you yet another option to reap the game changing benefits that over 1200 satisfied customers across many different industries already have.
To learn more, please contact your Riverbed sales representative or authorized partner here. Bon appetit!