End User Experience Visibility—Critical to Superior Mobile Services
Today's mobile-centric world is on an accelerated trajectory and we expect to see wireless connections surpass wired by next year. "Offices of the future," with no wires to the users, are mushrooming everywhere. Everyone expects connectivity anytime and anywhere, and poor connections are simply not acceptable. We have all had the moments where our wireless device shows a strong connection but web pages load line-by-line. Enabling IT and network operations teams with visibility into end-user experience presents new perspectives that they haven't had before.
What is end user experience visibility
We have mentioned this before—pay attention to what your users are actually seeing on their devices. This is more critical than the status of your access points and the rest of the network infrastructure. End user experience monitoring (EUEM) provides real-time and historical metrics on application performance as they render on the screens of their physical, virtual or mobile devices. End user experience monitoring provides IT with a view of exactly what users see when they interact with their applications. It closes the "visibility gap" formed when users on your network experience poor performance despite the network showing strong performance.
What end user experience visibility can do for your business
Network operations teams frequently fly blind about the experience of their end users. Without end user experience monitoring solutions, they may have to rely on yet another support organization, making troubleshooting complex and time-consuming. The end result is slow resolution and user frustration. The integration of Riverbed Xirrus Wi-Fi and SteelCentral Aternity end user experience provides IT a wealth of objective insights at its fingertips, making user troubleshooting easier and faster and improving overall customer experience.
Adding direct visibility to user experience paints a new picture of how applications are used on the device versus traditional network-only centric view. With it, you can pinpoint application issues that might cause the perception of network slowness, rogue processes impeding performance or server slowness causing hourglasses to turn endlessly.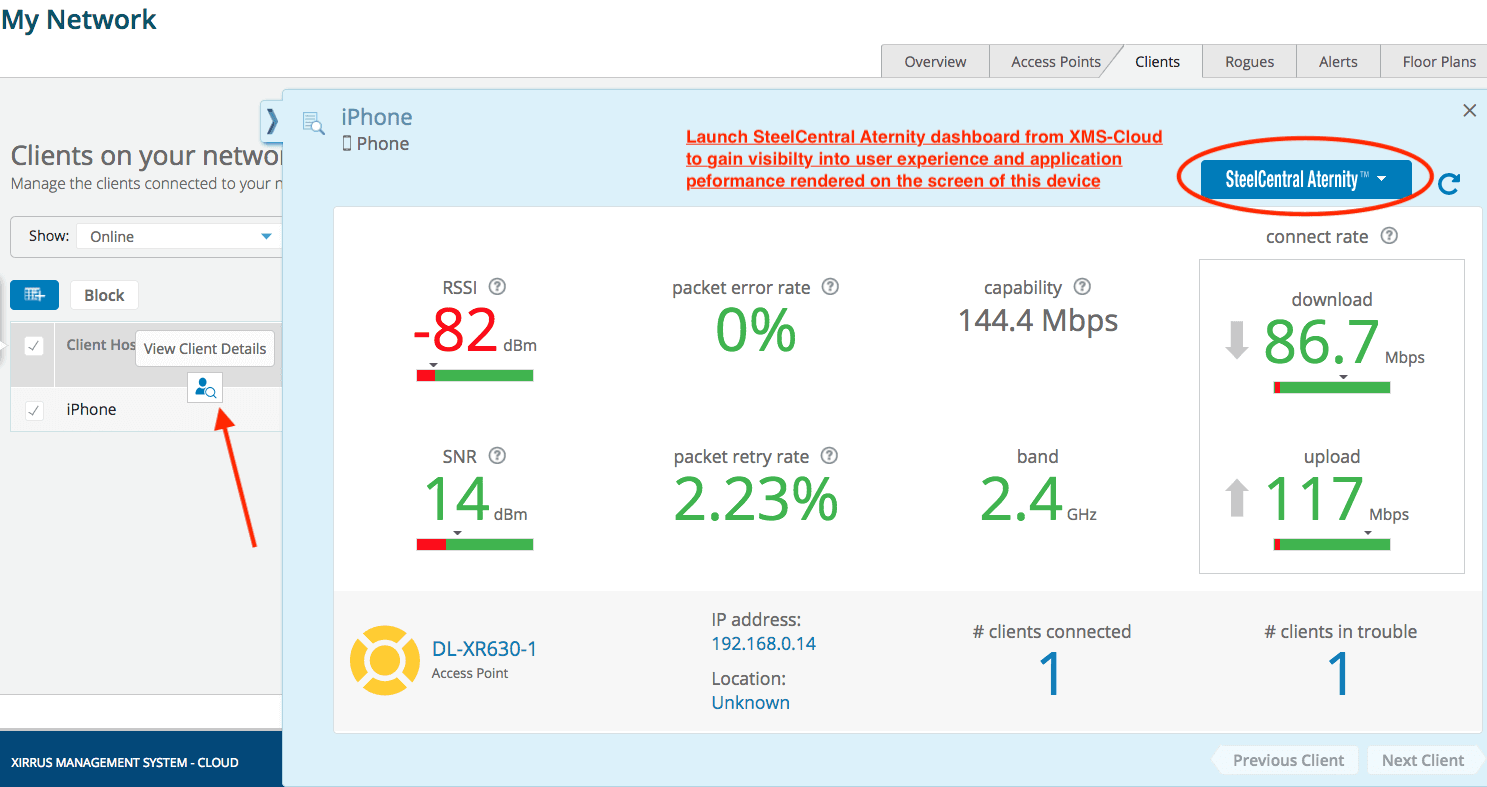 Most IT teams lack the user perspective, putting them at a disadvantage in solving user issues. SteelCentral Aternity integrated with Xirrus XMS-Cloud management closes this IT visibility gap with real-time information and analytics about how end users actually experience and interact with their applications, devices, and networks. Access to your users' perspective puts your IT team at an advantage.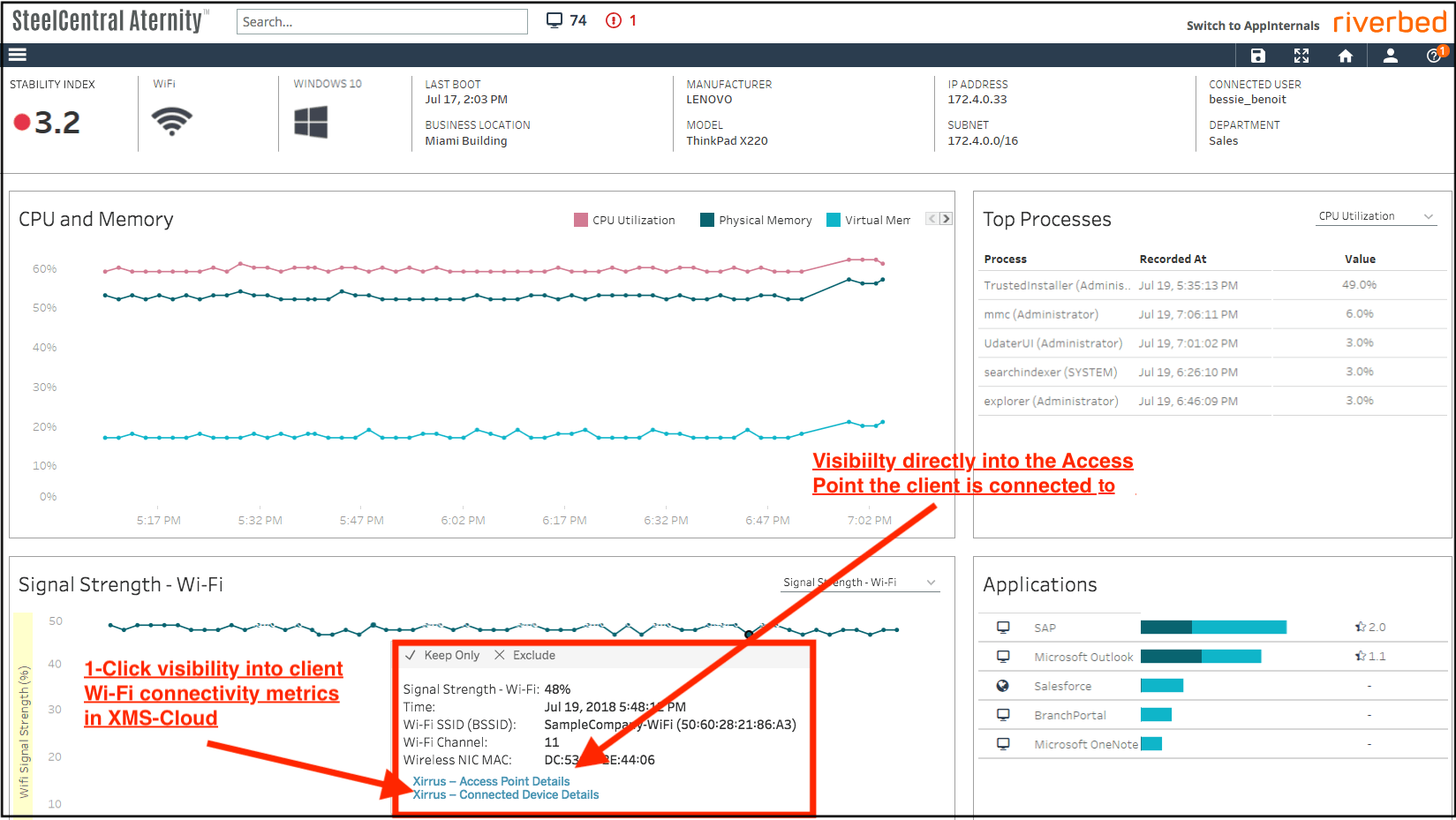 Close your business' visibility gap with Xirrus Wi-Fi coupled with SteelCentral Aternity. The simplicity of the integration makes it easy to gain insight across the Wi-Fi and the user. Empower your network operations teams with invaluable insights into user experience to deliver services to your mobile users. Learn more about the integration between Xirrus and SteelCentral Aternity. Or Try Riverbed Xirrus Wi-Fi for free.