Extend Cloud Resources to the Azure-Ready Edge
Riverbed has long been optimizing application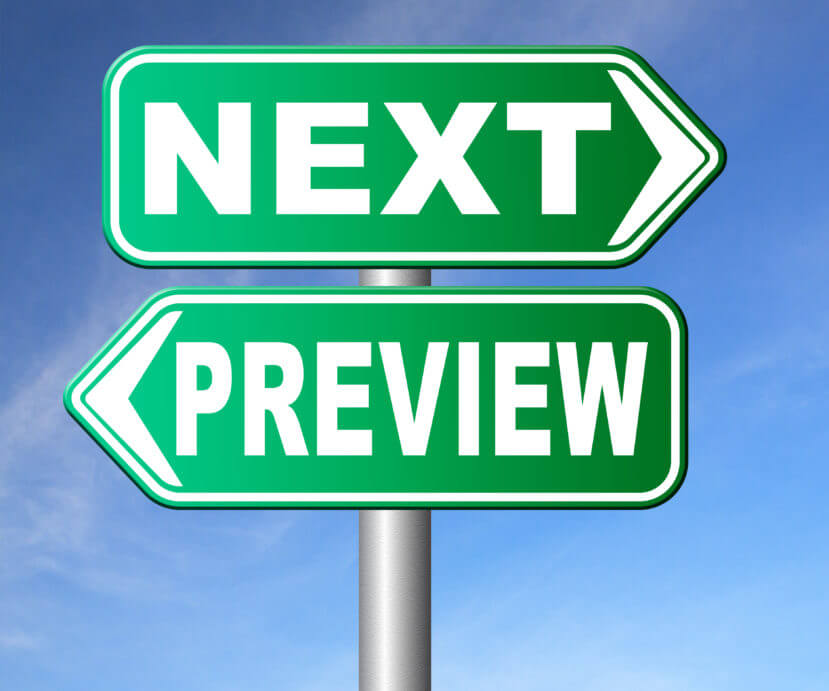 delivery over any distance to remote locations for over 15 years. We know that these remote and branch offices (ROBOs) are the engines that drive the organizations, however maintaining a mix of cloud-based, and on-prem infrastructure to deliver applications and data has stretched IT resources to keep up with the demands of the business. Recent research from ESG indicates that over 91% of IT professionals say that incorporating cloud-based applications into their portfolio of corporate applications has increased the complexity associated with managing ROBOs.
Sneak preview of Azure-Ready Edge at Microsoft Ignite 2017….
In partnership with Microsoft, Riverbed will introduce the Azure Ready Edge in early 2018 to address these challenges for IT Leaders. The solution extends the benefits of Azure cloud storage to edge sites by delivering flexible, secure, and anytime/anywhere application access to augment or completely eliminate traditional data center infrastructure.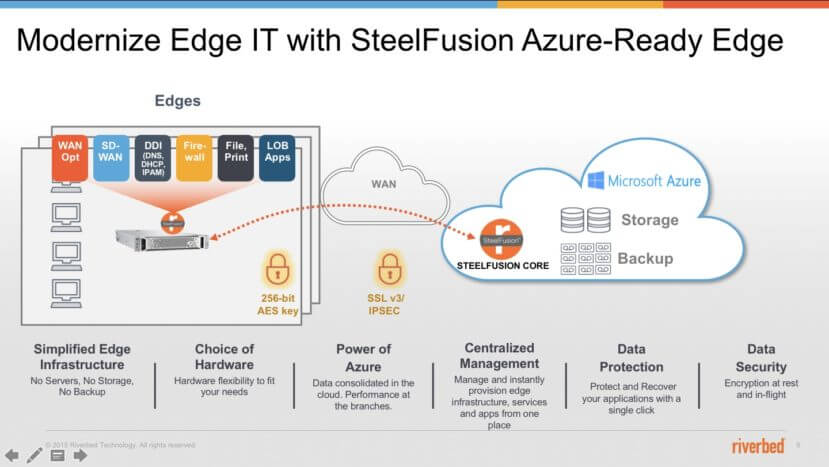 Please come visit the Riverbed booth (#709) at Microsoft Ignite for a demo preview of this game changing solution. We will showcase the following:
The simplicity of Azure-to-edge operations with Hyper-V based VMs and Azure storage instantly provisioned to any site
Instant site or data recovery in the Azure cloud to any edge site
Enhanced orchestration workflow to manage multiple environments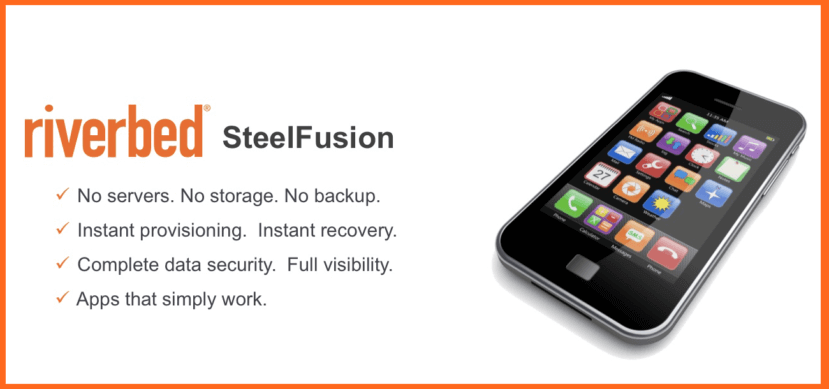 The Riverbed SteelFusion solution has already made the concept of Zero Edge IT a reality for over 1200 enterprises with traditional data center or hybrid cloud environments. In 2014 when we introduced SteelFusion, we likened it a smartphone where all your productivity apps, contacts, personal data are consolidated in the cloud. There's no need for a backpack full of servers and storage that you'd have to tote around wherever you went. This concept applies even more so today with Edge Computing gaining momentum as the preferred operational model for more organizations. The Azure-Ready Edge will be the ideal solution for this shift.
Learn more about Riverbed SteelFusion and stay tuned for more news as we get closer to delivery.