Riverbed's journey to collaboration nirvana
Not long ago, collaboration in the workplace was a pretty primitive affair.  Tons of email and file attachments were the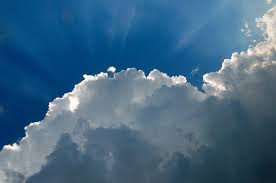 rule. Then came 'collaboration' applications, including web conferencing, Internet file shares, social systems, which helped to connect people more efficiently. But these apps alone don't achieve the full potential on collaborating in real-time on the same work product; they tend to be single threaded, application centric actions, minimizing the real benefit we all seek, improved quality through collaboration and getting it done faster.
We have come a long way since then.  With the latest collaboration technologies – which Riverbed has been rolling out over the past year – we're not just connecting people better and cutting down on inefficient email and attachments. We are helping our people discover and share ideas, better manage unstructured information, making it findable, enabling teams globally to have a faster experience in working together, from anywhere.
Our Journey
Riverbed's journey to collaboration nirvana started early last year, when we developed the initial business case for transforming our collaboration systems and work tools. Although IT took the lead, we engaged all departments in the journey, discovering the capabilities each group needed to be productive and unleash its potential.
We started by unifying Riverbed on a standard set of tools. We're cleaning house by retiring older apps scattered around the enterprise, many of them informally adopted and sometimes forgotten by individual users and work groups. These legacy systems included two outmoded wiki platforms, old audio conferencing, a classic network file storage system, and an 'in the wild' (unsecured) version of our Yammer social media application.
Summer Launch
By June of last year, we were ready to launch our first new collaboration experience: integrated web conferencing to replace standalone audio bridges and an archaic Java client web share system. Then in July, we were ready to roll out an updated and secure version of Yammer, a social platform that acts like a virtual 'water cooler' where people can gather, incubate new ideas and ask questions. These were the easy first steps and set the stage for the main act: the December rollout of Office 365, OneDrive, and SharePoint on a 100% cloud-based platform. We wanted a smooth, bug-free launch for these critical productivity and collaboration apps, so we tested the apps on a beta group of employees – one group in September and then an expanded group in October. These beta tests helped us uncover hidden flaws and flush them out before we released the new experience to 2,500+ people companywide.
Along the way we learned some key lessons. One is to 'instrument' early in your program. That means finding the performance issues between on-premise and the cloud, browser subtly that are never documented, and rigorously monitoring desktop standards. Instrumenting allowed us to confidently scale out the beta version companywide, and tracking adoption and consumption of resources remains an important objective in maintaining service expectations.
As part of the beta cycles, we recruited 'change champions' in each department and trained them to become super users and help establish team collaboration sites. We also formulated policies and procedures around security, data sharing and leveraged existing content persistence guidelines.
Ensuring a Great User Experience
So far employees have eagerly embraced the new collaboration platform. We know this from our system-usage stats, which show that employees are setting up new SharePoint team sites at a rate of about one per day. Another indicator is the 3x increase since November in the amount of data we are storing on OneDrive. In January of this year, storage volume vaulted from 175 Gb to more than 450 Gb, and the number of users nearly doubled.
One reason people are gravitating to the new platform is because it's consistently accessible across locations and devices — and there's no need for VPN. Multiple staff can work at the same time on the same file and share online notebooks — a hidden-gem feature that reduces the need for website pages.
Maintaining speedy performance was a crucial goal for this initiative – and we used our own SteelHead SaaS product to achieve it. For example, our initial file-sharing tests were underwhelming, taking up to 1,000 seconds to move large files (500 MB) to OneDrive. But after implementing Steelhead, speeds increased by 90% on file refreshes.
Additionally, we employed SteelCentral, giving us the power to isolate issues — like slow performance — in Riverbed's multilayer, multivendor cloud architecture, resulting in faster troubleshooting. This capability came in handy when we initially saw slow performance of our Office 365 tenant. By sharing SteelCentral data with the partner, we got to the root of the problem and fixed it. Application speeds promptly increased, and users are continue to benefit as we watch the performance thresholds.
Onward to Collaboration Nirvana
We're excited about the productivity and innovation that is being unleashed with our new collaboration platform. We're striving to build a truly 'seamless' environment where collaborating in an enterprise is simple, natural, fast and measured so we can meet the expectations of our global company. The time savings will help us focus on achieving more results and generating value for our customers.