Fueling Business Growth With a Digital Experience Strategy
Digital performance affects business health
Let's face it. We live in a world where today's consumers are more fickle than ever and instant gratification is the norm. Whether it's an online shopping website that recommends a new product that can easily be purchased with a simple click, a banking application that notifies you of fraud in real-time, or a video streaming service that allows you to binge watch your favorite programs, having an optimal digital experience—no matter the industry—is a critical competitive differentiator and is now a requirement for sustained success.
The reality is that digital performance affects business health. It influences every aspect of the organization, from brand reputation to stock performance, customer and even employee loyalty. The influence of digital performance is so powerful, that Amazon calculated a one-second page load slowdown could cost them $1.6 billion per year in sales, and a typical broker loses $4M in revenues per millisecond when their trading platform is 5 milliseconds behind their competitor.
Pause for a second, and ask yourself this question: when did you last truly have an amazing digital service experience? The reality is that more often than not, we're faced with a digital disappointment. Slow digital experiences are becoming intolerable and it's the reason why more and more enterprises are investing heavily in creating new and innovative digital services to acquire and retain customers. But how does a business get the most out of these investments, and are you on the right track?
Define your digital experience management strategy
The key to building an impactful digital experience is to look at how you can manage the digital experience across the entire lifecycle of an application—from development to delivery to consumption. A key component to helping any organization achieve that goal is to consider deploying a digital experience management strategy.
Enterprise Management Associates, an IT and data management research, analysis, and consulting firm sums it up well. They define Digital experience management as: the analysis and optimization of application service delivery to end users and consumers in support of business outcomes, service performance, and application design[1].
Digital experience management solutions provide an actionable framework to helps organizations better manage the lifecycle of a digital application or service. However, getting started with a digital experience management strategy that can have material impact on business outcomes is easier said than done. To help you along your digital experience journey, here are three core building blocks you should consider in order to deliver a holistic management experience:
Design your application for performance: First and foremost, application design is fundamental to success. With cloud-first companies popping up across all industries, the ability to innovate and deliver value to the market is imperative. Engineering teams should not only build for speed, but also ensure diagnostic and debugging tools are in place to help DevOps teams quickly and easily identify and troubleshoot bugs early in the development cycle. This is important as fixing bugs during design can be as much as 15 times cheaper than fixing them in testing and 100 times cheaper than addressing them in production[2].
Ensure your infrastructure is up to scratch: Reliability is critical for digital applications and services. It's important that the infrastructure and third-party cloud services you are building upon provide the highest levels of security, performance, and availability. Therefore any successful Digital experience management strategy must include an integrated solution for monitoring and managing the cloud.
Understand and measure the business impact: An optimized digital experience can mean different things to different businesses. For most organizations, digital value creation takes the form of new market opportunities. It builds customer loyalty, streamlines business operations, and increases employee productivity. Digital experience management, as a practice or as a set of technology solutions, does not create this business value. Rather, it enables, measures, improves, and protects it—and therefore it requires the whole business to work together to achieve singular goals. This means that some restructuring, or at the very least, just refocusing on both IT and business resources are required to bring on the desired and measurable digital experiences.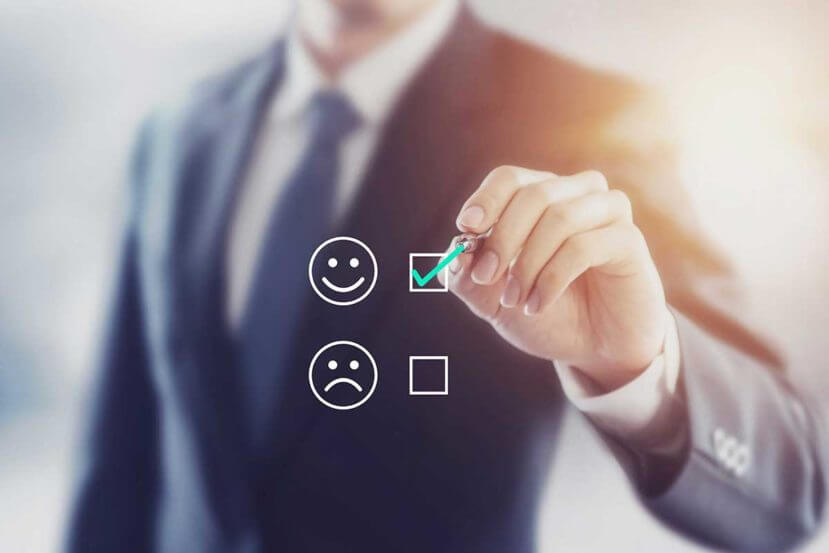 The bottom line is that digital experiences, and your company's digital journey can no longer be left up to serendipity. The entire organization needs to understand and embrace MEASURABLE Digital Experience Management—each playing a role in optimizing application planning, design, delivery and consumption.
Digital performance affects business health, influencing everything from brand reputation to stock performance to customer loyalty. Your company's journey to digital bliss doesn't need to be rocky or risky. The key is for the entire organization—across engineering, IT, and the business—to have a clear understanding of how the digital experience can impact the business, and where throughout the lifecycle optimizations can translate into the delivery of a highly engaging and satisfying customer experience.
[1] Enterprise Management Associates: "User, Customer, and Digital Experience: Where Service and Business Performance Come Together," Dennis Drogseth, Julie Craig, Feb 2017
[2] IBM, "Relative Costs to Fix Software Defects," 2015.
Originally posted on Forbes.com.