How to Achieve Customer Success: Solving the Puzzle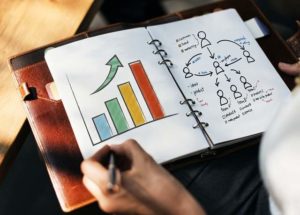 When starting any strategic endeavor, the most important question to ask is: what is the end goal? In project management organizations (PMOs), this is not only helpful; it's essential.
By aligning your process with this goal, you ensure that the project satisfies both your customer and your company's quality standards.
Here at Riverbed, the Professional Services (PS) team manages projects for our customers' success. This  involves helping our customers adopt Riverbed's solutions to advance their value proposition.
To guarantee success, Riverbed PS focuses on two key aspects. The first is always keeping an eye on the bigger picture, and the second is prioritizing communication.
The bigger picture
Have you ever started a jigsaw puzzle? It seems simple enough, but there are certainly better ways to create the picture on the box than randomly smashing pieces together. All these fragments are part of a larger whole. Regardless of what the puzzle depicts, you always have to refer back to the bigger picture to successfully complete it. The same principle applies to managing a project, whether it involves implementing one product or an entire portfolio.
For a project manager, the target objective should always be the driving force. The daily tasks of the job can be distracting, but failing to consider the larger scheme of things can threaten the ultimate success of a project. The stakes are particularly high when there is a pressured timeline or budget. In these cases, realizing too late that the tasks being completed are not advancing towards the end goal can be especially problematic.
For this reason, it is part of our standard practice at Riverbed to provide a consistent Project Manager to each customer. We know that if a project is going to succeed, it needs to have someone who can link the smaller pieces with the vision on the jigsaw puzzle box.
Putting the pieces together
Emails, phone calls, text messages, Skype: communication can take a million different forms. Regardless of the method, open and continuous dialogue is vital to a successful project. With each customer, venture and team, the communication process will vary depending on different factors. However, without effective communication, the project is effectively doomed.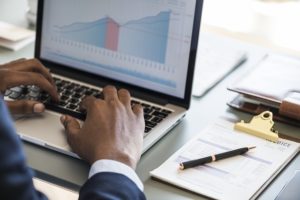 As mentioned above, one way we provide this is through assigning a single project manager to each customer. The project manager acts a single point of contact for all teams. This ensures that the appropriate stakeholders are well informed, without being overwhelmed with irrelevant details. Of course, this does not come without challenges. For instance, how do you include those who are not always directly involved with the project? Or how would you reach a large audience without overloading on unnecessary details?
One communication tool that Riverbed PMO uses frequently is our customer newsletters. These newsletters have proven to be quite useful. They primarily provide updates on current progress, but they also showcase how value is being specifically provided to the customer.
This form of communication is particularly beneficial when a project is especially large or in cases that involve multiple products. The newsletters reach a wider audience, including stakeholders who are much more removed from the everyday progress of the project. In this way, they illustrate to all involved parties how all the pieces are fitting together to advance the customer's initiatives.
The reality is that there are usually many moving parts in any given proposal. To keep them all operating efficiently, you need to have different channels of communication. Taking the time and making the effort to consistently discuss matters makes all the difference.
The final product
Successfully completing the project is our ultimate goal. Riverbed Professional Services focuses on how each individual project fits into our customers' larger picture as well as our own. These two value systems guide our management styles to create meaningful relationships and results. Communication is our other main priority; after all, how can you know where the missing pieces in the puzzle are without it?
Riverbed PS understands the importance of keeping the bigger picture in mind and effective communication in order to be as productive as we can. By keeping our eyes on the prize and our ears open, we continue to pave the road for customer success.