Hybrid Enterprises and ERP Systems—How the West was Won at Riverbed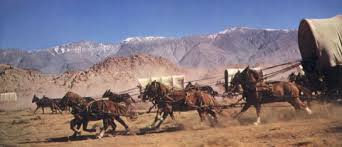 When speaking with CIOs, system integrators and other technology professionals, the conversation often turns to large-scale enterprise software projects. Among the largest projects being tackled by companies these days is an upgrade to the latest version of Oracle E-Business Suite – Release 12.
Riverbed accomplished this in under 7 months which, by any standard of an ERP upgrade, is simply audacious! While ERP upgrades are not new territory, doing them across a truly hybrid enterprise landscape is, and brings many new paths to success as well as modes of transportation to get to the finish line. Speaking of modes of transportation, I will walk you through our journey from wagons to streamlined works of beauty.
Besides, the journey to cloud and hybrid enterprise is suppose to be a work of beauty and speed, right?!
For many organizations, Riverbed included, the option of not upgrading poses severe risks, including the real possibility of falling behind the competition when it comes to enabling and deploying modern business processes. As such, Riverbed's decision to invest in an Release 12 (R12) upgrade was necessary from both a business, as well as a technology perspective.
As you probably know, Oracle E-Business Suite is one of the most widely used enterprise resource planning (ERP) systems out there, helping organizations manage everything from finances to purchasing to human resources. The suite's newest iteration, R12, offers a tempting assortment of improvements, including powerful new features for general and sub-ledger accounting, purchasing, payables, receivables and multi-org integration, to name just a few.
Here are few insights to our journey and challenges along the way as we embarked on a newer hybrid enterprise landscape.
Leapfrogging versions
Riverbed's Oracle R12 upgrade would not be simple. In our case, the move to R12 would involve leapfrogging from two versions back, which presented additional technical complications – none, insurmountable.
The toughest part of the upgrade, actually, revealed itself when we started examining how the R12 solution would integrate with Riverbed's underlying technical infrastructure and SaaS interfaces – the various business and IT systems that surround and interact with the Oracle ERP suite. We needed to carefully consider how we were going to move a core component of connection like our ERP and reconnect back to an environment that is 80% SaaS.
Beyond this, we determined that Riverbed needed a hardware and software technology 'uplift' to handle R12's modern software code. By installing the right infrastructure in concert with the application deployment, we could eliminate the risk of obsolescence and improve the performance of the Oracle applications.
Streamlining our landscape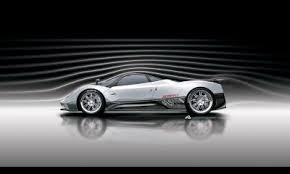 We also took a hard look at all the customized settings and processes that we were running in the legacy Oracle environment. Not surprisingly, we found that we could reduce the number of customizations as we moved to R12, making our systems easier to maintain and upgrade down the road. Streamlined and simplified!
The reality is that our Oracle ERP system is an integral part of a broader application landscape. The R12 upgrade turned out to be a great opportunity to re-examine how our applications are integrated, as well as how data flows across this landscape. Ultimately, R12 contributed significantly to our larger ongoing project of building a modern enterprise architecture. The resulting good news is that all of our future projects will now benefit, as they will be built on top of a modern, flexible and secure enterprise architecture.
Picture of success
What will a successful Oracle R12 upgrade look like for users at Riverbed? To start with, employees will love the sleek new interface, which will speed navigation to R12's huge array of business functions. Even more impressive will be the consistent accelerated application performance they'll experience at every office around the world based upon our implementation of Riverbed products into the full technology stack this is hosted upon.
Delivering a great user experience will be key to making R12 a hit at Riverbed. That's why we're focused on tuning the applications for speed and optimizing traffic across our wide area network (WAN). And guess what? As part of this upgrade, we are using Riverbed's SteelHead suite of products to beef up application performance. Can anybody say win-win?
The biggest piece of our success metric was that we were able to complete this upgrade in 7 months from contract signing to cutover. This included all corporate functions, coordinating integrations within an 80% SaaS landscape, and technology uplifts with our hosting partner. Simply amazing planning and execution of the teams allowed this to be accomplished.
Powerful partnerships—it takes an awesome design team!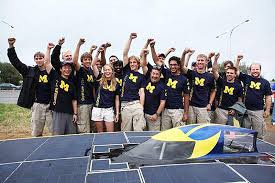 We have found that it takes a well-oiled team of experts, including some top-notch outside partners, to implement an upgrade as big as Oracle R12. For our project, we are working with IT Convergence (ITC), a company that delivers the full suite of Oracle applications as part of a modern platform-as-a-service (PaaS) in the cloud. We are also enlisting the help of global consulting powerhouse Deloitte, who is providing crucial technical, process and change-management expertise.
During this project, IT is making it a point to expose Riverbed's product capabilities to our partners, who can in turn incorporate these same Riverbed-driven capabilities into their own offerings to other customers. For Riverbed, it makes complete sense to use our own products to boost the performance of applications we use everyday. In fact, this represents the ultimate in business alignment: delivering a great application experience to our own people while proving to customers and partners that our products work as advertised.
Thanks for listening.