Infographic: Application Performance Issues Are Not a Victimless Crime
63% reported a financial impact from SharePoint outages of 30 minutes or less, according to our survey of 167 attendees at SharePoint Conference 2014 (SPC14) this March. Even slow performance would cause difficulty in accepting orders for sales at 13%.
Today, our businesses depend on applications. Like, really depend on applications. So, when applications are slow or unresponsive, it costs the business in the form of employee productivity, customer satisfaction, and lost revenue and company value.
As enterprise architectures evolve towards mixed topologies, with hybrid networks and cloud applications, delivering applications becomes more challenging. Indeed, at SPC14 many of the most common performance challenges for SharePoint were a result of hybrid cloud deployments, consolidation efforts, and custom code. Check out this infographic that explores the impact of slowdowns and outages for Microsoft SharePoint, the usual suspects causing delivery and managment challenges, and recommendations.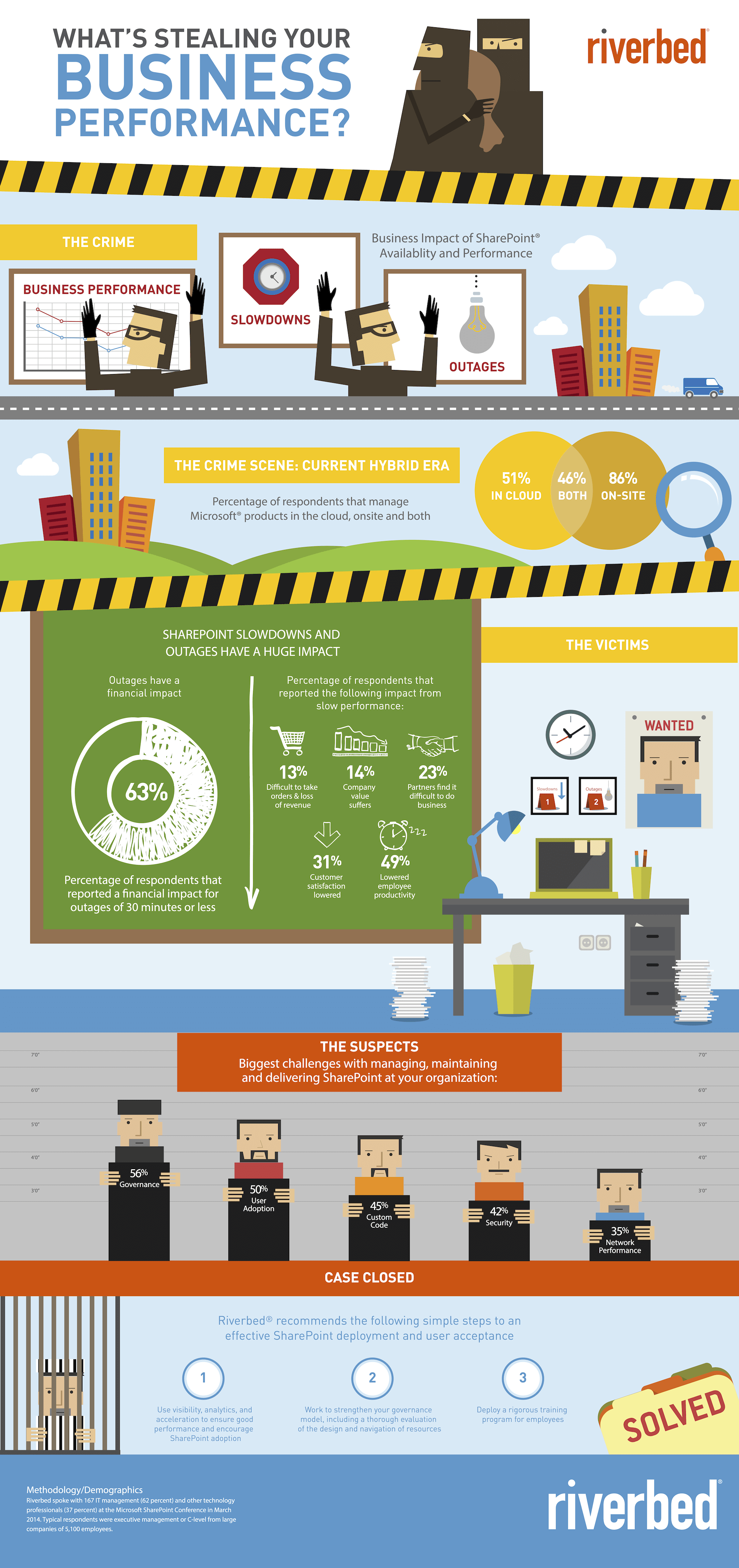 Your business doesn't have to be the victim of application performance 'crimes'. Riverbed provides a holistic approach to analyze, diagnose, and resolve application performance challenges. Learn more about the leading platform for application performance infrastructure.