Keep Your Cloud-Based Apps Running Smoothly
Today more and more business transactions are built on distributed systems, most sitting in PaaS/IaaS environments. Supporting and maintaining those communications is not always easy without the right tools. In my day-to-day work I get more and more requests from customers to support them by making those communications in the cloud visible.
Their requests are pretty simple: their business is based on apps in the cloud and every minute it takes to troubleshoot a problem costs them not only money, but more importantly, their customers' trust.
What happens when an app breaks down?
Here's an example of what can happen if just one gear of your business isn't turning as it should, and how the Riverbed Application Performance Platform can save the day.
Imagine you're working in the car sharing business. You build an app that helps your customers to find the nearest car, by knowing their location and then comparing it with a map of available cars, all done in the cloud. Your customer arrives at the car, your app checks if their credit card has been accepted, and done, your customer can pay. Everything is fine and the only step missing is to ask the car manufacturer to open the car.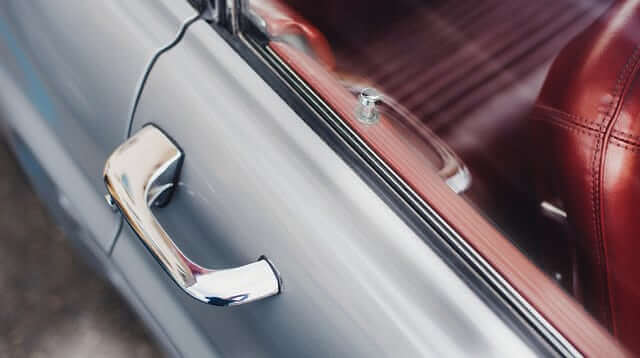 The manufacturer has to open it, you say? Yes, that's how it works—a BMW car will only speak to BMW server; a Mercedes Benz car will only speak to a Mercedes Benz server, and so on. Every car manufacturer allows their cars to speak to their servers and their servers alone.
Your business isn't finished until the car is open and you can take the customer's payment. In this case I learned the business was not running for two days and no cars could be opened due to a breakdown of communication in the cloud. There were customers ready and willing to use the service, but they were left disappointed.
Why two days? Well, to troubleshoot the app, which was distributed in different clouds because of all the different manufacturers, it was pretty hard to narrow down the problem. It took two days to identify the cause and implement a solution.
This shows how digital transformation can radically change the way we do business, but also how it important it is to implement the right technology to minimize root cause analysis time which is directly affecting your bottom line
To maximize productivity, you need to ensure that business apps perform as expected, that data is always available when needed and that performance issues are quickly resolved. The Riverbed Application Performance Platform transforms app performance into a competitive advantage by giving you the tools to leverage hybrid IT for new forms of operational agility.
Take a closer look at how Riverbed can keep your apps on the road here.