Keeping Up Credibility with Our Customers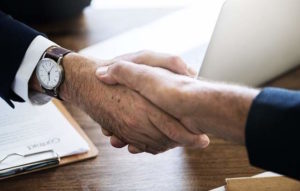 In order to have a successful relationship with customers, there must be trust. Regardless of the industry, a company has to first establish credibility. This means showing that its employees are reliable and will fulfill their promises following a high-quality standard.
As a project manager for Riverbed, that's basically the job description. Project managers direct every step of a project's execution and work with the customer to make sure they are satisfied.
Each interaction with a customer is an opportunity to build trust and create confidence. You could compare each interaction to a Lego block: it takes numerous blocks to end up with the desired final result. By the end of the project, the customer should see value and results. But they should also feel comfortable with me, the project manager, and see me as a trustworthy colleague—perhaps even as a friend.
What I've discovered in my 18 years as a project manager is that how you handle obstacles is one of the most important elements for building trust. Over the years, customers have told me that they ultimately felt they could trust a company more when challenges arose in the project and the vendor stepped up to the plate, as opposed to when everything went smoothly.
So how do we, at Riverbed, create customer trust? The trick is to complete your tasks to customer satisfaction, whether under ideal conditions or not. Here's 4 of the most effective methods I have learned as a project manager to create credibility and a mutually trustworthy relationship.
1. We show that we know what we're doing
From our first interaction with the customer, in a kickoff call or first meeting, we illustrate that we understand what needs to be done to achieve their goals, and how to accomplish this. We establish to the customer that we are experts at not only managing projects, but also at clearly communicating the results.
We do this through several ways, including:
From the initial conversation, we provide an agenda, even if it just has a few items. Additionally, we leverage the WebEx solution effectively: both to show the minutes as we generate them, or to share key documents to discuss during the call.
Creating meeting minutes with clear action items
Communicating the schedule and project status
To accomplish this, we always send out weekly or monthly status reports, depending on the duration of the project. Even if there is no change, we let the customer know that there are no new developments or to identify if there is a delay in delivery.
Being confident and certain of our abilities
While we always prioritize respecting the customer and their wishes first, we also focus on assuring them that we know what to do. After all, how can you build trust if you don't even trust yourself to do the job well?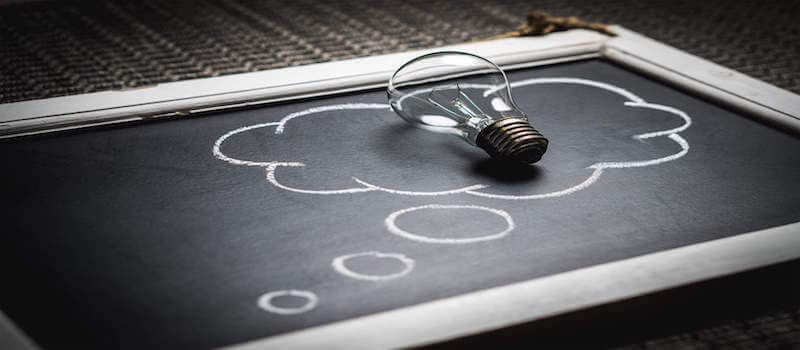 2. Proving our value as project managers
Many customers question whether project management is worth it or not. They may ask: How is it valuable to us? But there are several crucial ways that we assist with and relieve responsibility for our customers.
• We do the 'grunt work' for our customer
By giving them a concrete schedule or timeline, we provide status and keep track of all elements of the project for the customer. The more visibility they have, the better.
• We meet and do our best to exceed customer's expectations
We constantly speak with the customer about outcomes and expectations to ensure that everyone is on the same page. From years of managing projects, we know that as projects progress, priorities may shift. So we make sure to recheck and revalidate the entire process and targets at all points of the process.
• The Project Manager keeps track of all our milestones, both big and small
We document a list of accomplishments in meeting minutes or status reports with our customer. Our team makes it a priority to celebrate and recognize success to keep morale up for everyone involved.
3. We take challenges as they come, and handle them accordingly
The product may not work as expected, the consultant may arrive late due to flight delays, or the consultant and customer may not be a perfect fit. We've found that if we can really listen to our customer's feedback and implement it well, we gain further trust.
We listen when the customer has feedback or when we hear from the consultant that an issue has arisen. In situations such as these, our priority is to respond to the customer promptly but effectively.
We swiftly determine what is the best action to ensure project success. Sometimes putting the project on hold or delaying the project for a few weeks is the best decision.
In rare occasions, we will occasionally change the resources, which can shift the direction of the project.
We then re-define action plans or options for resolution for the customer. We meet with the customer to discuss jointly what the right actions to take are. Then, we devise a list of actions in the status report to move forward with.
4. When we make a commitment, we keep it
At each step through the delivery, we take action to meet and ideally exceed expectations. We do this by sending the meeting notes right after the meeting to keep a valid record of the proceedings. Additionally, we provide the updated project plan when we say we're going to and make sure to always have the next status call scheduled.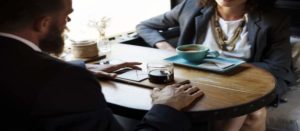 These are the rules we strive to uphold to the best of our abilities. As a Project Manager, I work from home. I try to maintain a professional environment as much as possible. However, there are occasions when the doorbell rings, a dog barks outside, or the landscapers come to close to my window with their lawnmower.
In the same way that you build a house of Legos, you need to build trust with your customer. Block by block, step by step, we build the trust and confidence of our customer. You bring us the Lego set, and we'll help you put it together.