Riverbed's Gold Microsoft Application Development Competency – a Closer Look at SteelCentral Aternity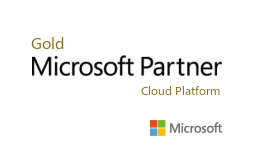 Riverbed recently announced that it achieved a gold certification in Microsoft's Application Development Competency. This certification, based primarily on SteelCentral Aternity, adds to the gold certification we previously achieved in Microsoft's Cloud Platform Competency. To achieve gold certification in the Microsoft Application Development Competency, Riverbed staffs a number of Microsoft Certified Professionals. Our team passed Microsoft's technology assessments in the areas of Azure, Windows, Windows Server, and Visual Studio. We also demonstrated successful projects in these areas with mutual customers.
Riverbed and Microsoft are aligned on digital transformation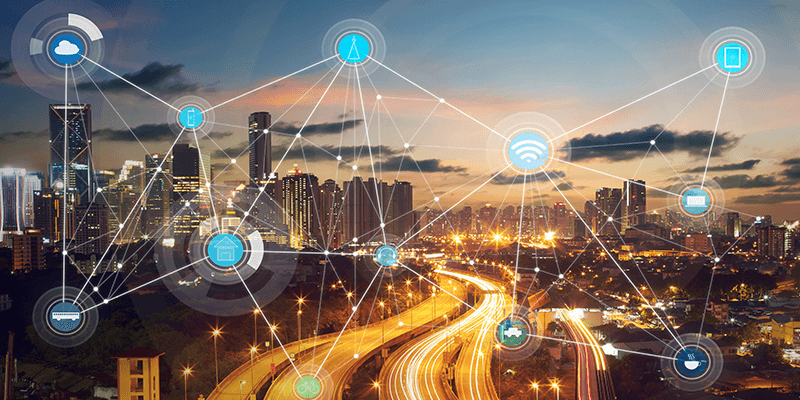 Digital transformation dominates the agenda of senior IT executives across our customer base. Our gold Microsoft Application Development Competency highlights the alignment between Riverbed and Microsoft on the key outcomes of digital transformation. Riverbed SteelCentral helps customers address the four keys to digital transformation for companies to succeed in a cloud-first world.
Engage customers – expand customer acquisition and loyalty. To support this goal, IT must ensure cloud-delivered apps and content produce an excellent user experience.
Empower employees – raise team productivity through mobile workspaces which provide anytime, anywhere access to business critical apps and content. IT must provide the workforce with reliable access to every type of app in the enterprise portfolio, running on laptops, PCs, tablets, smartphones, or virtual desktops.
Optimize operations – improve employee efficiency with a cloud platform that enhances productivity. To succeed, IT needs a comprehensive view of performance across the entire IT service delivery platform, from end user device, across the network and infrastructure, into the application itself.
Transform products – create innovative new products. To keep up with the frequent releases required in today's DevOps culture, application teams must ensure quality releases and resolve problems early in the development cycle.
SteelCentral Aternity augments Microsoft System Center Operations Manager
Enterprises rely on Microsoft System Center Operations Manager (SCOM) for monitoring the availability and performance of physical and virtual devices within the data center. But IT requires additional monitoring capabilities to understand the actual end user experience of the workforce.
SteelCentral Aternity augments the device and infrastructure monitoring capabilities of Microsoft SCOM by automatically monitoring and correlating together the three streams of data that constitute true user experience—user productivity, device health and performance, and application performance. The combination of Microsoft SCOM and Aternity provides IT Ops with an end-to-end view of the IT infrastructure, and the impact of the performance of that infrastructure on the end user's experience of applications, delivered on any device—mobile, virtual, or physical.
Four ways Aternity adds value to solutions in the Microsoft Application Development Competency
Using SteelCentral Aternity together with these four Microsoft Application Development Competency solutions enables IT to ensure success.
1. De-risk Windows 10 migrations
Windows 10 promises a seamless user experience across devices, better mobile productivity, and improved security. But migrations are expensive—more than $400 per user, according to Forrester. So Desktop Services teams need to make sure that end user experience actually improves. Watch this short video to see how SteelCentral Aternity enables IT to compare performance of apps and device before and after ANY type of configuration change.
2. Ensure a successful move to Office 365
As part of their cloud first policies, many organizations are moving users of Microsoft productivity applications to Office 365. For end users to accept this change, the performance and availability of cloud-based applications must be comparable to that of on-premises versions. Achieving this can be difficult for distributed enterprises, especially those with many remote users. To address this challenge, Aternity measures end user experience from the end user's device. So it enables app teams migrating to Office 365 to ensure a quality experience by monitoring exactly what users see. To learn more, read about Riverbed's solutions for Office 365.
3. Empower your mobile workforce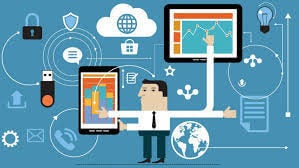 Mobile workspaces can improve enterprise workforce productivity by enabling people to get their work done in a fully secure environment as they conduct business from smartphones, tablets, and PCs. But improving productivity only starts with secure access to apps and content. The next step is to ensure an excellent mobile user experience. SteelCentral Mobile APM empowers IT to ensure a 5 star user experience for enterprise mobile apps used by the workforce, and by consumers.
4. Assure a reliable Skype for Business implementation
Determining the root cause of a Skype for Business problem can be a guessing game. Issues of poor call quality can be caused by the end user device, the Skype for Business app, the network, or the infrastructure. SteelCentral provides a comprehensive solution for Skype for Business that helps IT ensure reliability.
A mutual focus on Managed Service Providers
Managed Service Providers (MSPs) are key partners for both Microsoft and Riverbed. For channel partners, expanding into managed services provides many key business benefits. According to cloud MSP research by AMI partners, gross margins for managed services are 50-60%. Higher than for professional services (40-50%) and resellers (10-20%). Microsoft's cloud application development competency area enables MSPs a variety of options. You can build IP on Azure. Or, you can offer value added management services for cloud infrastructure. You can also branch your services into mobility. As discussed above, MSPs use Aternity to support these new business areas. And Riverbed offers a creative programs designed to help MSPs accelerate their Aternity managed service.
Get started today!

At Riverbed, we're proud to achieve this gold certification in the Microsoft Application Development Competency. Whether you're an enterprise or an MSP, SteelCentral helps you get the most out of your Microsoft solutions. Learn more. Take a look at our Windows 10 Migration Guide—a comprehensive guide to a successful Windows 10 migration using the Deming Cycle of Plan, Do, Check, Act. Check out the SteelCentral Aternity for Microsoft Apps and Devices Solution Brief. Or even better, explore Aternity for yourself. Register for instant access to Aternity running in our cloud environment to explore all of Aternity's use cases.