Microsoft Ignite sparks it up on day one!
23K+ attendees gathered today at McCormick Place in Chicago for Microsoft's first ever cross-platform global user conference, Microsoft Ignite.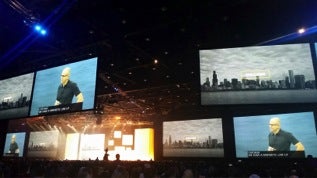 In Satya Nadella's keynote he stressed Microsoft's 'Mobile First, Cloud First' focus, and how the IT and partner community can change the industry by coming together as one community. 'It goes beyond tech, it's the business approach with the partners,' he said.
Microsoft not only said the words, but demonstrated this by showcasing many new products and preview releases across their portfolio. Their focus on Azure, Productivity, Office 365, Desktop and Server excited those of us from Riverbed fortunate to attend the show. Our solutions align very well to Microsoft's offerings and vision. A great example of this was Riverbed's prominent inclusion in a comprehensive and well-delivered Azure session 'Evolve Your Network Infrastructure for Microsoft Azure Connectivity' by Ganesh Srinivasan.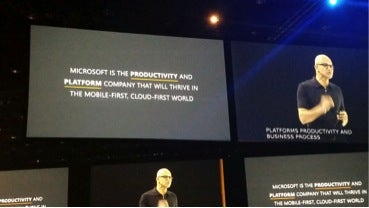 We're happy to report the show is buzzing with nonstop traffic on the entire show floor, and at the Riverbed Booth. If you're at the show, drop by and check out the latest Riverbed + Microsoft solutions, booth #261!
Here's a look at the demos we'll be showcasing:
Optimize Office 365 and SaaS Delivery: Riverbed® SteelHead™ optimization has been extended to Office 365. As the #1 WAN optimization solution for 8 years, Riverbed's capabilities and benefits span across both the private WAN and the Internet. Riverbed® SteelHead™ SaaS offers secure optimization of SaaS applications for a global workforce – accommodating user, client and application mobility:

Delivers as much as 33x better application performance for Office 365
Reduces bandwidth use by as much as 97%, eliminating the need to add costly network bandwidth
Accelerates the deployment of Office 365 applications
Combined MPLS and Internet optimization maximizes the use of all available networks
Uniquely ensures optimization for Office 365 mailboxes to users at any location or distance from the cloud for real productivity improvement
Assure SharePoint Performance: Improve performance and reduce bandwidth of mission critical SharePoint applications hosted on-premises or in Azure. Riverbed's solution for SharePoint application visibility and optimization helps deliver high-performing SharePoint-enabled applications and business impact, including:

Get complete visibility across users, network, apps and infrastructure
Diagnose root causes and arm teams with insights to fix issues quickly
Accelerate links between offices, partners and customers, out-of-the-box
Deploy deep application-level optimization for Microsoft SharePoint
Quickly prioritize and protect SharePoint performance with advanced QoS capabilities

Release high-quality app updates faster with collaboration across development teams

Secure SharePoint deployment and interconnected applications
Develop and Deliver Applications for Azure: Riverbed SteelHead has been certified for Microsoft Azure, and Riverbed® SteelCentral™ monitors user experience and the end-to-end path of every transaction to expose and diagnose bottlenecks in seconds. These insights help to resolve problems, to measure their impact and to continuously improve performance:

Monitor user experience, applications and infrastructure
Expose, diagnose and fix code, SQL, remote call or system problems
Discover bugs with analytics and fix them before they cause incidents
Identify key transactions and quantify business impact of performance
Speed the migration to Microsoft Azure and accelerate access for users from virtually any location
Quickly prioritize and protect application performance with advanced QoS capabilities