Mobile Migration Tips: Measuring The Impact On Customer Service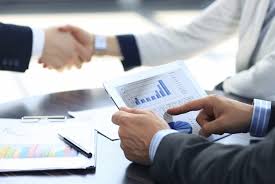 As mentioned in a recent IDC Report covering mobile adoption in Europe, companies are accelerating their use of tablets to increase workforce productivity and customer engagement. IDC expects that business use of tablets will expand from the 10 million in use in today to more than 40 million by 2019, representing 1 out of 4 computing devices. Mobile migration is especially strong in customer-facing roles within companies implementing omni-channel strategies, where customer experience is front and center. So, if customer engagement is a key driver for mobile migration, how do companies know they're meeting their goals for customer service? The only way to know is to measure.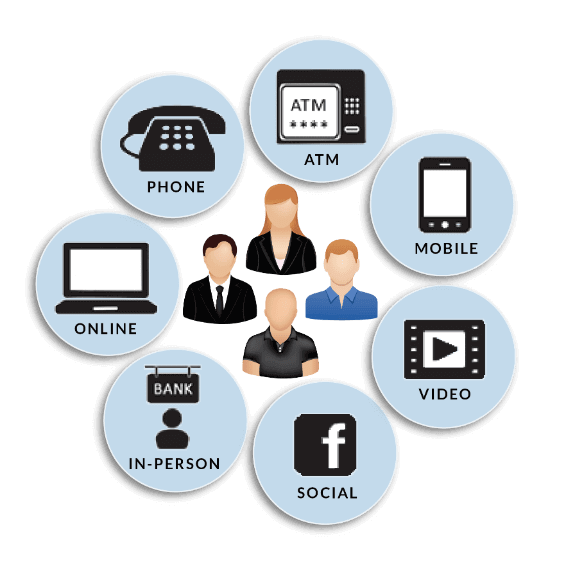 A Global Financial Services Company Migrates to Tablets in Full-Service Branches
As part of its omni-channel strategy, a global financial services company with thousands of branch locations was migrating its teller apps from desktop PCs to tablets in a trial set of full-service branches. The idea was to move the customer service specialists out from behind their desks, interacting with customers at a more personal level, especially for high margin business needs like mortgages and college funding plans.
Of course, delighting customers with more personalized attention while sitting side by side works only if customer service specialists can execute the key business activities as effectively on the new tablets as they did on the older PCs. IT Ops and the teller application owner needed to verify the performance of both simple actions, like looking up a customer record or loading customer details, or more complex actions, like submitting a Mortgage Application, to validate the effectiveness of the mobile migration and justify further investment. IT needed hard data to compare the response time for these actions executed on both tablets and PCs.
In a mobile migration, apps are often 'carved up' into smaller sets of activities, for ease of use on mobile devices. Although the app running on a tablet may be inherently different from the app that runs on a desktop PC, one very important thing is the same. The customer is waiting while the system is processing, so getting hard data on just how long the transactions take is important. After all, from a customer experience perspective, slow is slow! So, the IT team needed hard data to verify that transactions like these were meeting customers' expectations.
Validating Teller App Performance on Tablets
The IT team had long relied on Aternity Workforce APM to monitor the end user experience of their primary customer service applications running on the desktop PCs of their branch staff. IT easily added their entire contingent of tablets to the devices monitored by Aternity, with no need to make changes to their Aternity Infrastructure. With Aternity , they were able to quickly validate the impact of change.
By comparing the individual functions at the business activity level between desktop PCs and tablets, my customer was able to confirm that most critical BranchPortal business activities performed better on the new tablets, except for the Login and Withdrawal activities. Armed with this data, the mobile app developers could investigate whether they could speed these activities up with a design change.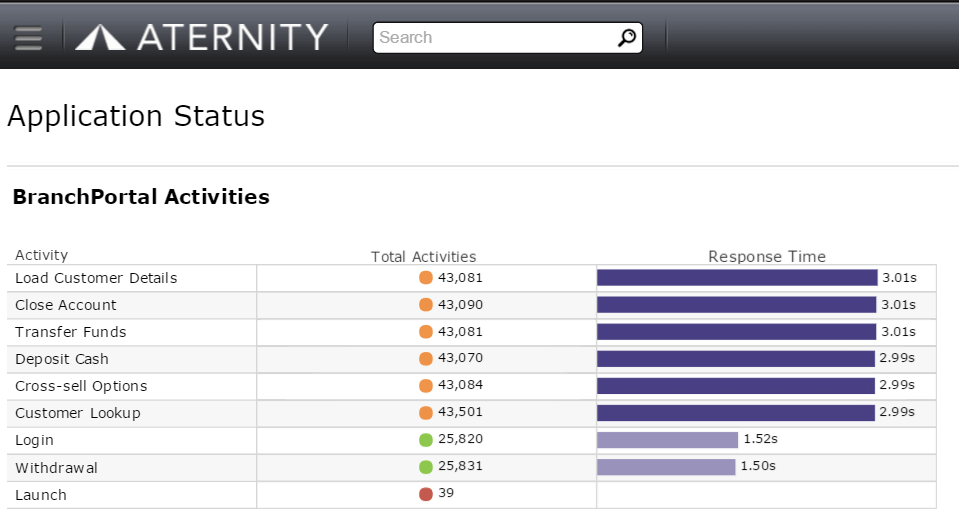 Volume and Response Time of BranchPortal teller app business activities running on a desktop PC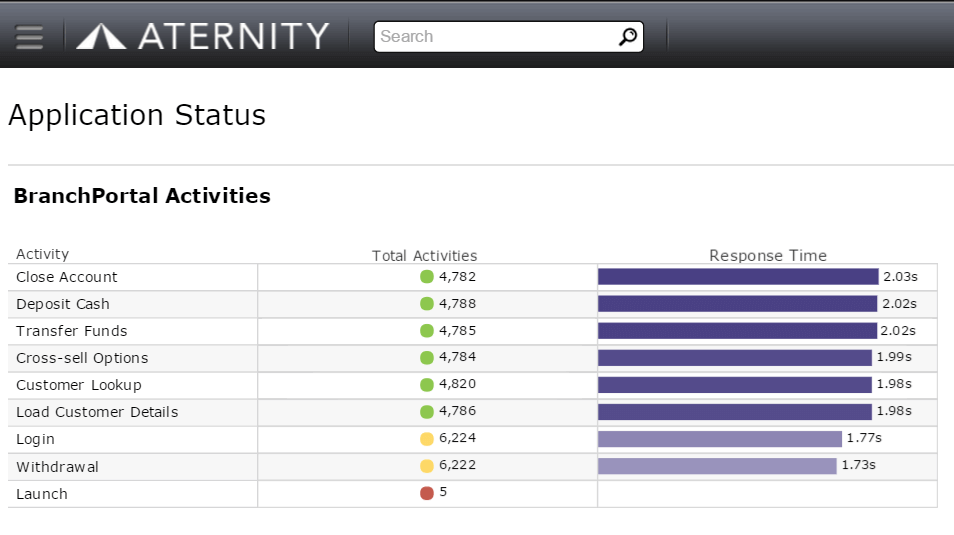 Response Time for BranchPortal activities is faster on Tablets, with the exception of Login in and Withdrawal
Conclusion
Whether you're a financial services company, retailer, or insurance company, implementing a mobile migration as part of your omni-channel strategy requires you to measure mobile app performance on tablets in order to obtain the hard data required to justify further investment and roll-out. With Aternity, you'll get the data you need to move your mobile migration forward. To start using Aternity Mobile APM, just register here. To learn more about the latest trends in mobile migration, download the 2015 Mobile Playbook.
Stay tuned for my next mobile migration tip blog focused on Validating SLA Compliance on Mobile.