MWC 2017 Key Take-Away: Enabling Customer Self-Care
In a very short period of time, there has been a significant shift in how much time consumers are willing to wait from the moment they place an order to order fulfillment. Instant service provisioning is the new standard. Consumer solutions are easy to find, quick to implement, and are discarded when they are no longer effective for the intended purpose. This leads to an increasing challenge for the managed service provider Chief Digital Officer charged with changing the way businesses interact with the infrastructure. Self-service portals are not new, however, most are nothing more than menus of available services. Isn't it time for the infrastructure to aid the business in making the right decisions and when the promised outcomes are not achieved, the service promptly replaced with one that does?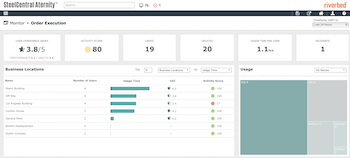 It is clear that the buying decisions of digital services are increasingly moving away from IT and towards the lines of business. How is a business leader going to select the right infrastructure from a series of menu items with no business context?
It is easy to argue that cloud service providers have largely identified the right formula—it isn't about the bells and whistles the application or infrastructure provide, but rather how they relate to business performance. We all hear the comment that the network is the glue that just makes everything work, however, it is currently impossible for a layman to understand how to use that glue to effortlessly, reliably, and securely enable infrastructure to support the needs of the business. While infrastructure automation is arriving on the scene through Software Defined technologies like Network Functions Virtualization or SD-WAN, these solution are oftentimes a repackaging of old technologies in a new form factor with an automation wrapper.
As we heard at MWC 2017, improving the digital experience for enterprise customers is more than just an app store with many choices. Rather, it is a guided tour of business relevant services with anticipated outcomes. The translation from technical lingo to business outcomes is a requirement. Automation eliminates the operational complexity of instantiating a new service, whether delivered from the cloud or on premise. Just like consumers, businesses want to acquire services when they are needed, where they are needed, and for as long as they are needed… and they want them immediately.
The technology itself to deliver a new kind of digital care, one suited to the business owner and related to business benefit, is alive and well, however, they are not packaged in a way conducisive to the desired effect. Riverbed, with the Service Delivery Platform and Customer Success Toolkit help the managed service provider solve this problem. The Customer Success Toolkit leverages existing solutions to provide telemetry, curation, analysis, and prediction of business value. These same solutions measure the recurring benefit and continuously predict changes to existing or identify new services which further improve business performance while ensuring better security. Whether large or small, every business deserves to acquire and consume technology when it is needed, where it is needed, and for as long as it is needed. The technology is available, it is time the managed service providers leverage it to the benefit of their customers.
If you'd like to find out more about our Service Delivery Platform, get in touch here.