Next-Gen Performance With SD-WAN: Branch Routing Looks Into The Eye Of 'Project Tiger' At ONUG Fall 2015
ONUG Fall 2015 was recently held in Manhattan, New York, with about a dozen vendors highlighting their offerings for SD-WAN. Some vendors, after years of selling in the router market, tried to showcase how their branch routing technology could be used for SD-WAN; paradoxical though since SD-WAN aims to eliminate the very rigidity that routers have created.
And then there were the new kids on the block—those with some great ideas but nascent technology focused on niche problems. Forgive me for my braggadocio, but based on booth feedback Riverbed SD-WAN hit bull's-eye on the golden mean – a business-focused, intuitive, and flexible solution that has been built on 8 years of WAN market leadership.
Riverbed offers an application-centric approach that allows prioritization of business-critical applications, customer-facing or internal, based on sensing network conditions without a human-in-the-loop. Riverbed uniquely extends control to SaaS applications, IaaS deployments, mobile workers even over secure (hard-to-decipher) protocols. This ability to cost-efficiently leverage the network to ensure consistent performance of business-critical applications can make SD-WAN an investment that can drive the IT teams to the forefront as business-enablers of an organization.
To prove the point, Michel Boulay, Expert Network Engineer at FM Logistic, explained how he used Riverbed's offering to create a solution that is enabling his organization to dramatically accelerate their pace of business growth worldwide, reduce spending on expensive MPLS upgrades, and actually eliminate complaints about the network. Importantly, all this was done by routing applications, not packets, in order to maintain focus on the business imperatives that are important to the C-suite.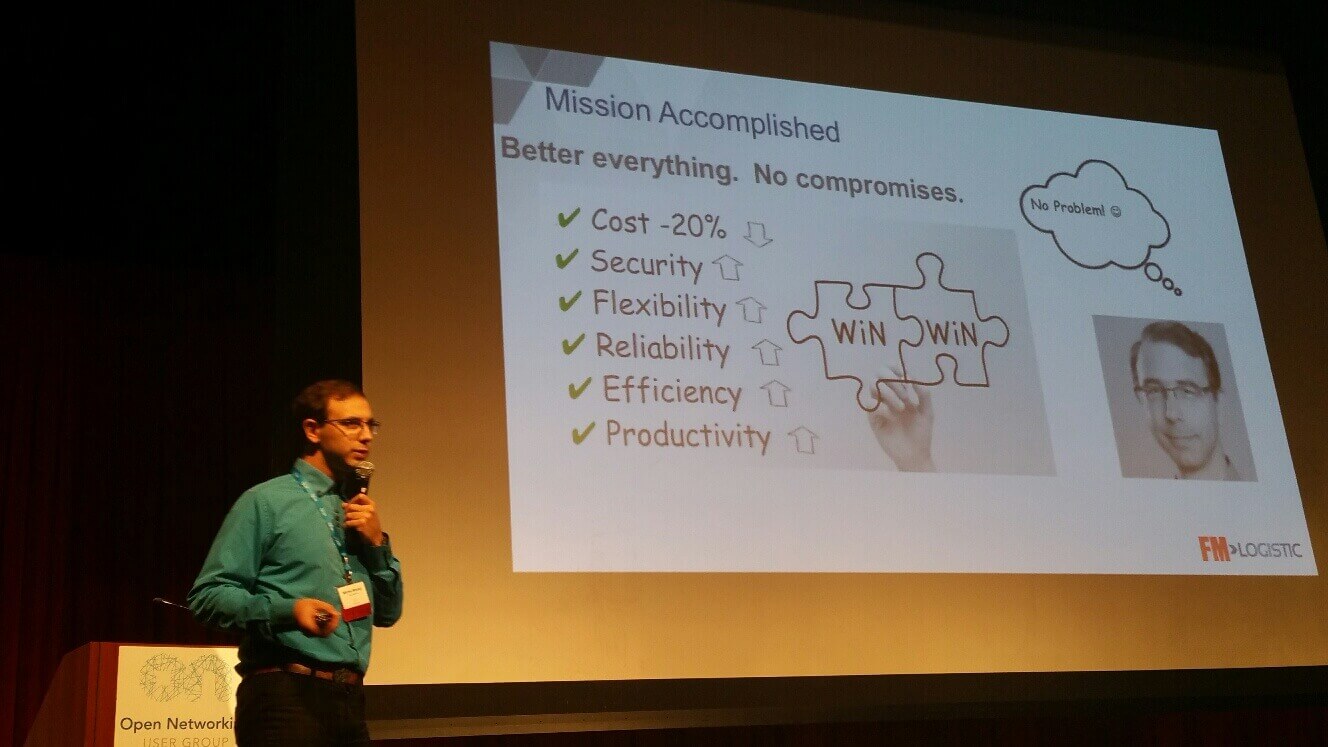 Most enterprises are evolving rapidly with a strong focus on growth and competitiveness driven directly from the CEO's office. Though the roadmap for growth leverages the latest technologies, a reliable and flexible network that allows adoption of these technologies is the first step. Given the hype in the SD-WAN market, it is important that an SD-WAN solution be proven in real world deployments and compatible with future plans for modernization while keeping employee training costs minimal. Though ONUG and Gartner have provided well thought out criteria for SD-WAN, enterprises need to identify a comprehensive solution beyond the hype.
Based on Gartner's requirements, SD-WAN provides a "lightweight replacement for traditional WAN routers that are agnostic to WAN transport." This means that the next generation branch would not need complex routers for performance and control. Riverbed's "Project Tiger" is this remote office branch office router replacement, a solution that is built on comprehensiveness and application-centricity that also defines Riverbed SteelHead.
The enterprise network has evolved rapidly over the last few years and is still expected to change. Solutions that are deployed now or in the near future need to be open, comprehensive in breadth and depth, and proven in real-world scenarios. Few vendors meet these criteria. Future relevance of the IT team to drive business imperatives could depend on today's choices.
Contact Riverbed for a detailed discussion regarding Riverbed SD-WAN.