It's great to be a leader…again!
Do you remember how you felt when you won a trophy at the science fair at school, or perhaps a medal for a race at an athletic competition? The feeling of accomplishment is always great. Perhaps you now revel in the accomplishments of your family and children—academic, athletic or artistic.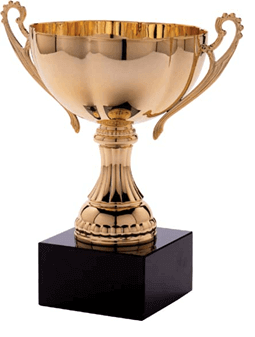 Well, all the members of SteelCentral team are proud, too! Just a week ago, for the second year in a row—and it's only been in existence for two years—Riverbed SteelCentral was rated a 'Leader' in the 2015 Magic Quadrant for Network Performance Monitoring and Diagnostics (NPMD).
The Leader's quadrant represents those vendors that are pushing the NPM market forward with the most comprehensive portfolios and the ability to handle multiple application and technology types.
Yup, that's SteelCentral NPM all right!  Just take a look at our recent announcements. Who else in the industry can boast the ability to monitor and troubleshoot end-user experience for optimized SaaS applications? How about the new SteelCentral platform announcement, designed to provide broader, faster and more granular performance visibility, for the ever increasingly complex enterprise architectures. And this is just a fraction of what we will be delivering in 2015 to the marketplace—just watch this place—we are just getting started!
Gartner cites SteelCentral's strengths as
Riverbed's technical breadth and depth is often cited as a key positive differentiator in competitive evaluations.
A focus on application delivery quality across all solution components is evident and useful, particularly for those invested in other Riverbed offerings.
Multiple ITOA [IT Operations Analytics] capabilities are utilized across solution components.
Let me translate the Gartner speak for you:
#1 means Riverbed is one of the few companies that can offer a single, integrated platform that provides comprehensive, end-to-end visibility into end-user experience, application, and network performance across the most complex infrastructures and deployments architectures.
#2 means we have tight integration with SteelHead WAN optimization solutions, not only providing visibility to identify performance problems, but also enabling you to fix those issues through the use of control and optimization.
#3 means we have the best analytics in the industry that help you rapidly detect problems and enable you to get ahead of your prefomance issues, instead of always reacting to problems.
Click here to read a complete copy of the 2015 Gartner Magic Quadrant for Network Performance Monitoring and Diagnostics report.