Consistent Performance? Don't Bank on it…
Cutting edge technology has defined the retail banking sector in recent years. What started with the birth of the Automated Teller Machine (ATM) has led to the likes of direct banking booths (DBB) and fingerprint based mobile payments. With high-grade technology quite literally at the customers' fingertips, there is a universal expectancy for high quality digital touchpoints when it comes to managing money. Staying on top of digital performance for financial institutions is vital. We need only look at several financial crises in recent months to see the catastrophic consequences of technological failure. If these organisations aren't fully bought in to ensuring consistent digital performance across their entire IT estate, then failure is inevitable.
Can financial institutions overcome digital performance consistency challenges?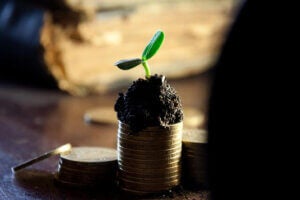 Whilst this high quality digital experience is delivered as standard within the majority of well-funded high street banks in big cities, the similarly high expectations in other regions of the country are not being met. With limited resources for investment in rural locations, how can IT stakeholders implement consistency in performance within their means? The answer lies in visibility.
Through the implementation of a hyper-converged infrastructure and enabling visibility across branches all over the country, those in charge of keeping the lights on can do just that. With subtle tweaks to the wider IT estate, branches far removed from central headquarters and the core data centre will be able to deliver an identical level of service to all of their customers—regardless of location. Not only does this mean instant provisioning of resource to meet customer demand, it also ensures full visibility over performance. Ultimately, without having to make a huge investment, banks can still ensure that smaller branches and their customers are not neglected.
See how banks can become digital leaders
In our latest white paper, Branching out. How banks can grasp the digital future, Riverbed gives financial institutions an in-depth understanding into the actions they must undertake to become digital leaders. This new white paper demonstrates how banking organisations can become digital leaders, guiding the reader through:
The essential checkpoints that any retail bank must address if it is to perfect the customer journey
How to gain a critical competitive advantage in the market
The three key considerations that will allow you to get the most out of your IT estate

Consistency
Visibility
Going the extra mile