Predictions for 2018–The Network as the Keystone
It seems like the pace at which technology of all types is progressing is almost breathtaking.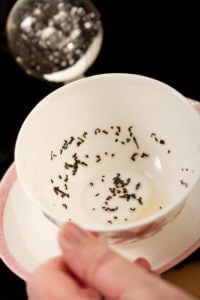 From the massive rise in artificial intelligence (AI) improvements and applications, to the explosion of the Internet of Things (IoT), to growing mainstream acceptance of cryptocurrency, and the potential impact of block chain, never before has the future been so bright. It's full of opportunity and yet so full of unknowns. Our ability to reap the benefits of what is around the corner is going to be wholly dependent on our ability to read the tea leaves and prepare a way forward.
With this in mind, we have been speaking with—and listening to—our customers to learn what 2018 may have in store for the network. As we look ahead, we see that the network is rising in prominence on the executive agenda because it is viewed as 'critical infrastructure' for business success. Based on these customer discussions and insight from our own internal experts, we will take a look at three areas impacting the network and provide some predictions for 2018. These predictions will focus on: network security, provided by me, impact on the service provider ecosystem, provided by Phil Harris our GM of Service Providers; and, what the next generation network will look like, provided by our CIO Rich Hillebrecht. Let's take a look ahead.
Some of what we predict for 2018 in regard to network security are actually in response to a couple of the main disruptors we see in IT overall: IoT and artificial intelligence (AI).
First, IoT and hyper connectivity will fundamentally disrupt traditional security safeguards.
Thanks to the our increasingly hyper connected world, I believe that simply having a firewall to protect against your external enemies and threats will become a thing of the past. A security infrastructure that requires data to traverse it to do its job will no longer be enough. In fact, the terms "dirty-side" and "clean-side" currently being used to describe network interfaces will have no meaning.

Tomorrow, threats will come from what seem like unlikely and trusted sources. It's going to be second and third connected business partners that you will have to worry about. Someone that is once or twice removed from your infrastructure being hacked makes you just as vulnerable as a nefarious internal actor trying to compromise your data.

There used to be only so many ways one could gain entry to a system, but now with the explosion of devices and access points, these traditional defenses are simply not going to work anymore. The cleanly delineated view of your network being secure through the use of a firewall separating trusted and untrusted traffic will be antiquated, and instead security will be better ensured by viewing the network much more holistically as well as having technology safeguards in place that monitor the behavior of users and handle anomaly detection.

Second, I see that network security will ultimately be driven by machine learning and AI.
Machine learning (ML) and AI technologies at the security layer are going to be extremely dependable sentinels. Unlike todays network security systems which are largely human administered and maintained, ML and AI will be constantly vigilant against threats and vulnerabilities and will allow us to use the "P" (prevention) in intrusion prevention systems (IPS) with confidence.

The current thinking as a security professional is that if you have an updated database, secure firewall, patched OpenSSL, etc., you're secure—but this presents a false sense of confidence that can be fatal to the security of the network. Machine learning and AI technology don't suffer from over confidence and preconceived notions of security. It will simply do the job of identifying anomalies and mitigating threats, but far faster and better than today's, largely human latency bound, security posture model.
Phil Harris' predictions for 2018 focus on service providers, and takes a look at their role in helping organizations stay resilient in the face of the overall shift in the technology landscape.
His first prediction is that service providers will be critical to enabling the success of IoT.
IoT is quickly becoming a reality with an expected 30 billion IoT devices to be in production globally by 2020. These devices must all be connected to the internet, managed, and secured while also delivering a high quality of service to end users. Service providers have the most diverse set of communication mechanisms that major enterprises will rely on for this connectivity be it mobility services, broadband, and network infrastructure. How IoT devices connectivity is managed will be a major concern for the enterprise and Service Providers will be leaders in facilitating this.

Next, for service providers, user experience will be leveraged as a competitive differentiator. Today, the value of a customer facing service is measured in high availability, security and performance. While these are important, what isn't emphasized is the user experience of that service, but this is because it is difficult to measure. Service providers will begin to quantify user sentiment, which is typically subjective, through the use of Natural Language Processing technology that can interpret human communication channels (e.g. Twitter, Facebook, message boards, etc.) and measure satisfaction.

This measurement can then be used to determine where application or network issues may exist based on the sentiment of the users that are interacting with them and not just on traditional monitoring technology. The move to measuring end user experience based on sentiment will allow providers to have an additional source of truth when determining how and where to address issues with their offerings—and those providers that can boast the highest level of user satisfaction will their services will have a competitive advantage.
Finally, from our CIO Rich Hillebrecht on what to expect in next generation network technologies for 2018:
Delivering quality end user experience will demand the deployment of next generation networks.
Organizations are essentially a distributed network of smaller work groups that are tied together via the network. The experience that your workforce is having with core applications and services can be different—from location to location for a variety of reasons. This inequality of the internal user experience can negatively impact the perception and utilization of these applications and services—and hence the enterprise loses intended business capabilities from IT investments.

The traditional network is hardware dependent, and runs on fragmented and sometimes inefficient technologies that can result in performance inequalities from location to location. For IT, performance management of the application and services dependent upon these networks is challenging because they don't have a holistic view and perspective on all the activities putting demands on the network and the ability to readily respond to those demand signals.

Next generation networks, which will largely be software defined and have a management plane will provide IT with the ability to leverage the right network paths, assign appropriate priority to network traffic and ensure the health of network at all locations. These networks will also incorporate an integrated, end-to-end view of the user experience from the data center to the end devices at the edge so that anything that may jeopardize performance is identified and managed before the end user is impacted.

Emerging technologies such as augmented and virtual reality, as well as IoT, will drive the need for scaled and automated network management.
These emerging technologies are in the mainstream future of IT. While virtual reality (VR) was once only associated with gaming, now VR as well as augmented reality (AR) are being rapidly being adopted in industries such as manufacturing, healthcare, transportation, energy—the list goes on and on.

Add to this phenomenon the explosion in IoT devices at the edge of the network—which are generating data at an incredible rate—and you can see that the job of network management and ensuring network performance can quickly consume an organization that does not invest to scale through technology, process automation or partnering with a provider that does. Introducing these new emerging technologies into the workplace requires the ability to isolate their activity for visibility and understand how when scaled they will impact the network and distribution of compute workload at the edge. To be able to deploy them responsibly requires a solid foundation of enabling IT services—LAN, WAN, branch and DC computing.

Modernizing the network with next generation software defined network solutions and services will be key. IT organizations will need to make decisions on sourcing—in-house managed or through a managed service provider—in order to deliver and manage the solution set needed to keep up and stay ahead. Managed network service providers will increase their capabilities in order to take on this responsibility and allow the enterprise to focus on introducing these emerging technologies to enable greater innovation and a competitive edge.
In conclusion, the future of the network is going to be greatly impacted by the disruptions that are occurring in IT overall. With the right feedback from our most important assets—our customers—and our own insights, we see 2018 as a critical year for businesses in all markets to be able to handle these disruptions in stride. We look forward to helping organizations meet their networking challenges and make the new year successful!