Embracing Digital Disruption and the Future of Networking: A Q&A with Attune Hearing's Head of ICT
We caught up with Jamie Delacey, Head of ICT at Attune Hearing,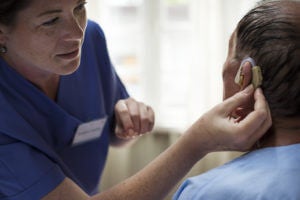 Australia's largest independent audiology provider to talk about how the company is rising to meet the challenges of digital disruption with a modern approach to networking that includes SDWAN.
RVBD: How has 'digital' disrupted your business?
Delacey: The audiology industry has undergone significant disruption in the last few years as several non-traditional players—namely large retailers—have entered the market. These are players that are able to use their scale to their advantage and penetrate new regions quickly. Attune Hearing operates primarily on referrals from healthcare providers. It feels a bit like the classic David and Goliath story. We recognised early on that customer experience would be our primary battleground.
Our IT team is small in comparison to the geographic area we cover. We knew that if we were to leverage technology to develop an unrivalled customer experience, we would need to think differently.
RVBD: Where are you focusing to challenge new players into the market? What speed bumps have you encountered along the way?
Delacey: We knew we needed to create a customer experience that was second-to-none—it's the starting point as well as the end goal for the entire organization.
We began where I think a lot of organizations do: we stretched to innovate and deliver richer experiences for our customers and staff, adding a slew of new applications and services. But this—in addition to bringing new locations online—placed a significant strain on our existing legacy network. We couldn't keep up with the new traffic we were creating, and it was starting to take a toll on performance.
At the same time, our existing IT infrastructure wasn't equipped to flex and adapt to future needs.
We had been using Riverbed SteelHead to improve the performance of apps across our network for years, but our needs had evolved. At the same time, our approach to networking was hardware-centric, rigid and error-prone—preventing our businesses from moving forward.
We were effectively trying to build a castle on shifting sand.
RVBD: How is Attune tackling these challenges?
Delacey: Like most innovators, we're doing a bit of flying the plane while building it. Our focus now is on getting the foundation right, and that's meant a significant rethink around our approach to networking.
We're now taking a more modern approach with deployment of a cloud networking solution that combines Riverbed SteelConnect SD-WAN with industry-leading WAN optimization Riverbed SteelHead, in a single appliance, called SteelHead SD.
It drastically simplifies networking, reduces the time it takes to spin up new apps, services and locations, and accelerates the slew of new traffic crossing our hybrid environment into the cloud. All we need is an internet connection and a new site is up and running on the network.
The visibility we are getting has also been a game-changer. From our head office in Brisbane for example, we are able to understand performance, diagnose and resolve issues and improve service levels for our staff and customers without needing to fly around the country.
RVBD: What will the next leg of Attune Hearing's transformation journey look like?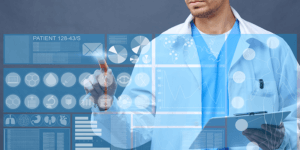 Delacey: The shift in our technology investments will become the platform for Attune Hearing's digital transformation journey, and power improved experiences not only our customers, but our staff too. For example, over the next 18 months, the company plans to move to a paperless environment, whereby customers will have a single digital sign-on and seamless experience, whether they are connecting with Attune Hearing from in-home or in-clinic with cloud-based applications.
This is all about transformation and modernisation. We are replicating this for our staff as well. We're replacing manual processes in order to boost morale and productivity. With this investment in technology, we feel like we are best placed to provide an unrivaled customer experience and continue to lead the nation in audiology.