Riverbed and Xirrus—Raising the Bar for Mobile Application Performance
The April 2017 merger of Riverbed and Xirrus brought together two companies with a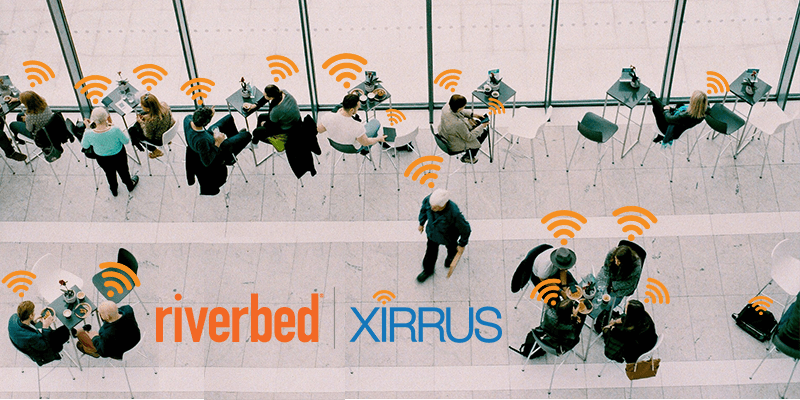 similar heritage. Riverbed's success was built on WAN optimization with technology that increases the efficiency of communications over the WAN pipes connecting distributed enterprises. Xirrus' success is built on WLAN optimization with technology that enables Wi-Fi to scale and replace hard-wired network connections. Both companies are established industry leaders in optimizing the performance of their respective areas of network infrastructure.
Moving forward, the technology integration of solutions from Riverbed, Xirrus and other acquisitions will work together to expand this picture. These solutions are combining to create an application performance optimized infrastructure that spans the entire network from the cloud, across the WAN, and all the way to the network edge.
In line with this vision, Riverbed Xirrus is announcing its first new product since the merger—the XD2-230 access point. The solution provides an ideal platform for delivering wireless services in today's business climate. A key component of the solution is application visibility and control that enables organizations to strategically deploy application-specific policies on their network that map to their business-specific needs. For example, critical applications such as Office 365, Oracle, or Salesforce can be prioritized for consistent performance vs. recreational applications such as YouTube, Facebook, or Instagram which can allocated best effort treatment.
Leveraging the same application engine that operates in Riverbed SteelConnect SD-WAN gateways, the XD2-230 enables end-to-end application policy orchestration with SteelConnect. An investment in Xirrus Wi-Fi today provides a direct path to a converged, application-centric solution with SteelConnect as that integration work is completed.
Xirrus is well known for scalable, high performance Wi-Fi and the XD2-230 does not disappoint. With software-defined radios enabling all high speed 802.11ac (5GHz) operation and 3×3 11ac Wave 2 Wi-Fi technology, the solution delivers up to 3.9Gbps of total Wi-Fi bandwidth in a single value-priced AP. Controller functionality is built into the AP, eliminating the cost and complexity of separate Wi-Fi controller appliances. Application, security, and location services are integrated into the AP. All together, the result is industry-leading price-performance and system longevity that can handle yet unknown growth requirements well into the future.
Learn more about Riverbed Xirrus XD2-230