Raw and Unfiltered: Network Field Day
Where can you get twelve of the most brilliant independent thought leaders along with industry leading vendors in the same room to discuss the latest and greatest technologies?
Well, last week the guys over at Tech Field Day put it all together to bring you raw, in-depth technical sessions on some of the hottest topics in networking at Network Field Day 10.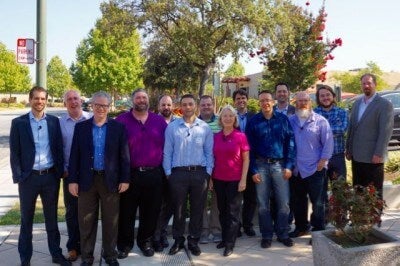 Network Field Day Delegates
Riverbed was proud to be a presenting sponsor for the event. We brought together our product marketing, technical marketing and engineering teams to showcase new technologies with whiteboarding and live demonstrations.
These sessions aren't your typical vendor presentations. They include live interactive discussion with independent experts who dig deep into how things actually work. It is a great way to see under the hood.
If you missed the live stream, I recommend that you catch the replays of the sessions on YouTube through these links:
I want to thank the team over at Tech Field Day for putting together the event as well as the attendees who participated to make this happen.
Enjoy watching!