Prepare Your Campus Wi-Fi for the Class of 2022
Summer is coming to an end and your Class of 2022 is preparing for their arrival with new bedding. Toiletries and kitchen items aren't the only things on these students packing lists. Laptops, cell phones, wireless printers, smart speakers, smartwatches, the list could be never-ending. The number of internet-connected devices has quadrupled worldwide since 2012, according to industry research. Gartner predicts the Internet of Things (IoT) will reach 30 billion by 2020, is your campus Wi-Fi prepared for the incoming students and their multiple devices?
The Internet of Things may seem like a buzzword at the moment, but this trend has been on our minds for some time now. College campuses might not be as prepared as they think for the IoT. According to a study conducted by the Association of Energy Services Professionals and strategic marketing firm Essense Partners,  85% of millennials do not own any IoT devices, despite the stereotype of this age group being the most tech savvy. Contrarily, Generation Z relies on IoT to stay connected with peers. This trend will follow them into the college classrooms and throughout campus, and having these devices connected to the Wi-Fi is going to be assumed.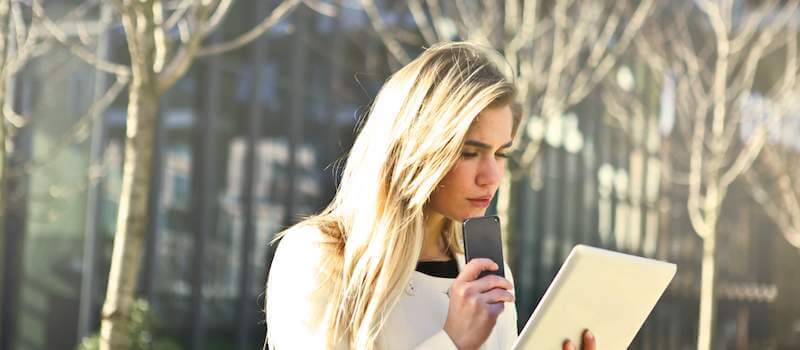 Scalability
A few years ago, most students were only bringing a couple of devices needing an internet connection with them to campuses: a phone and a laptop. Today, campuses can assume each student will bring more than five devices expecting connectivity. While students will not be using all five devices at one time, there is the assumption that these devices will be easily connected to campus networks around the clock. A scalable Wi-Fi infrastructure is critical, as these numbers are only increasing. Having a flexible infrastructure, ready to adapt to future needs, will save both time and money as an IT team can accommodate to current demands. With four radios in a single Wi-Fi access point (AP), unlike any other solution in the market today, Riverbed Xirrus Wi-Fi can support the highest number of devices on a single AP.
Simplicity
With their hand-full of devices looking for Wi-Fi, this connection should be seamless. Devices ordinarily have to be configured in order to join a Wi-Fi network securely. On a smartphone, the device has to recognize the network you are trying to join and then a password is entered to log in. When it comes to IoT, these devices are "headless" since these devices do not have a screen or keyboard.
IT support teams need a way to onboard these devices simply and at scale.  Wi-Fi access point with built-in intelligence able to identify devices by type, manufacturer, and operating system are able to simplify this onboarding process. Xirrus EasyPass makes the Wi-Fi connection process virtually seamless for end users because it does not require users to download applications or install certificates.
Security
The security of IoT devices has made many skeptical of these products. With data protection at the center of many peoples' mind, security is necessary. Many IoT objects are built to perform a specific function with security often an afterthought. With uncertainty surrounding the security of many devices, IT needs to be on their toes ensuring devices are secure and cannot be a way for hackers to gain access to network resources.
Take steps to prepare your network today
As new students join your campus with their plethora of devices, reliable connections are needed. Keeping your network simple, scalable, and secure will put your IT team ahead of the curve. Nothing is better than trying a solution in your environment for free. Learn more about Xirrus Wi-Fi today.