Riverbed's "Office in a Box"
If it takes two points to make a straight line, then the back-to-back meetings I had with two different customers asking about Office in a Box (OfiB?) would seem to point to a trend. Two customers in very different business verticals, supplying very different deliverables asking the same question; 'What has Riverbed got that allows me to deploy an office in a box?'
As a vendor, our reply is 'everything, at an excellent price point!,' but we're not just vendors anymore, we are solution providers. And I don't say that to be flippant or to cross a box in Lingo Bingo. Gone are the days of wooing a customer on speeds and feeds and a healthy discount. IT vendors need to be a strategic, solutions and service orientated industry, helping the customer to deliver the right solutions for their problems. So as a vendor the reply to my customer is now 'What are you looking to achieve?'
What is an office in a box?
With that in mind; what is an office in a box and what should it deliver? A dangerous question first and foremost as every IT professional will have an answer, but let's see if we can agree on the basics:
Availability of the application set
Ease of management when deployed
Repeatable, simple processes for deployment
The list could go on and each point above could have multiple bullet points underneath it, but I would argue that if you don't cover the first three points, the rest are meaningless (there's a comments section to disagree!)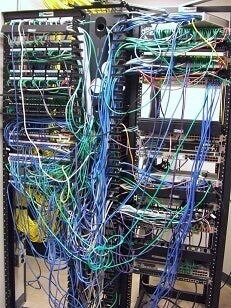 For me, the overarching principle for the success of an office in a box solution has to be simplicity. Simplicity in the form of deployment, management, and delivery of services to the office. If the solution doesn't capture those three things simply then whether its cumbersome software management or messy hardware integration layers, you've lost the essence of what the solution should offer.
It comes as no surprise then that the Application Performance Company, Riverbed, has a solution that has been designed from the ground up to meet these demands, and a bit more.
No box, no office!
A ground breaking concept I know, but it's the cornerstone of the solution that gets overlooked more often than not. Getting equipment to remote and 'scary' places is by its very definition a difficult task; logistics, politics, access, people, the weather, all making getting delicate IT kit to sites difficult and massively time consuming. There's nothing Riverbed can do speed up customs or stop the rain turning the road into a river, but what we can do is make sure that once the box arrives on site, it's ready to go from the moment it powers up.
Riverbed's software-defined edge solution can be built anywhere and shipped fully configured so it's ready to go the second after it's booted. All applications, storage, backup strategies, disaster recovery, business continuity, and data security designed, built, tested and ready to go.
No hardware interop configuration
No server and application build outs
No third party hardware on site
No remote onsite processes
No specialized onsite staff needed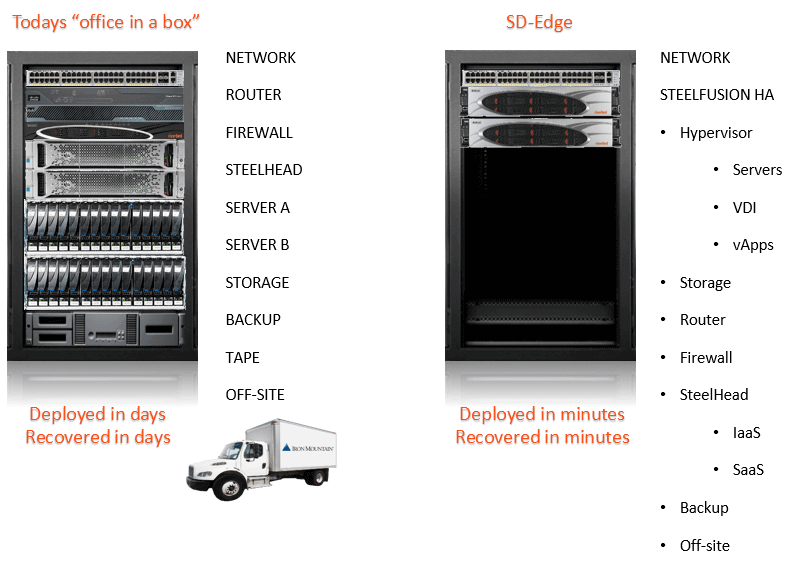 Plug in the power and networks and power on, it really is that simple.
What about the network and WAN?
What shrewd, and some cynical types, may say though is 'that's great for the server / data side of things, but remote sites need networking and WAN connections to be productive.' This is where SteelConnect comes into the mix, bringing a centralized software defined WAN (SD-WAN) solution delivering the same process, for the WAN.
Plan, design, and configure the remote site WAN deployment while the kit is on the boat, and when it's switched on at site, it will pull down the configuration and be ready to work in minutes. Directing traffic over defined links to deliver maximum application performance from whatever WAN connections the remote site has; VPN, MPLS, and Internet, in the best mix for the business.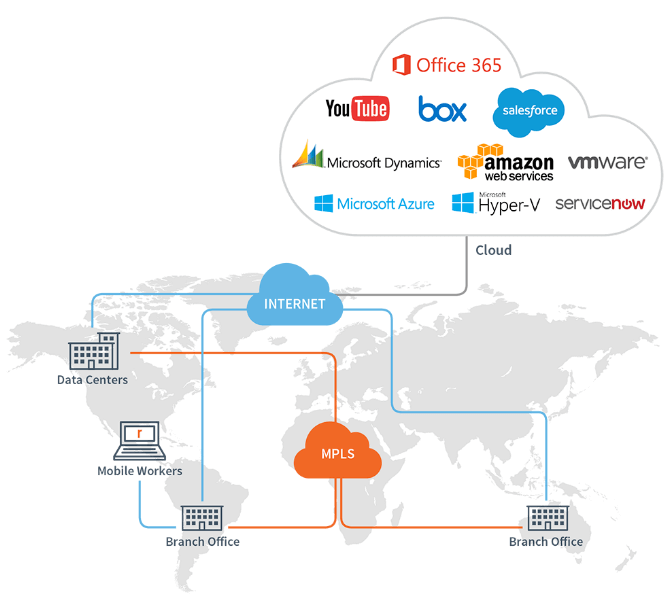 And all of this is being optimized by Riverbed's industry leading SteelHead WAN optimization technology. Turning LAN side gigabytes into WAN side megabytes, to deliver onsite application performance as well as IaaS and SaaS optimized access if cloud services are the way forward.
Complete the picture
And making sure all of this performs as expected; SteelCentral. Application, network, and End User Experience performance monitoring from server to user. With the ability to get a global view from a centralized portal and then dig down to the line of code that's causing you issues, SteelCentral offers visibility into application performance and troubleshooting that removes the traditional 'IT finger pointing.'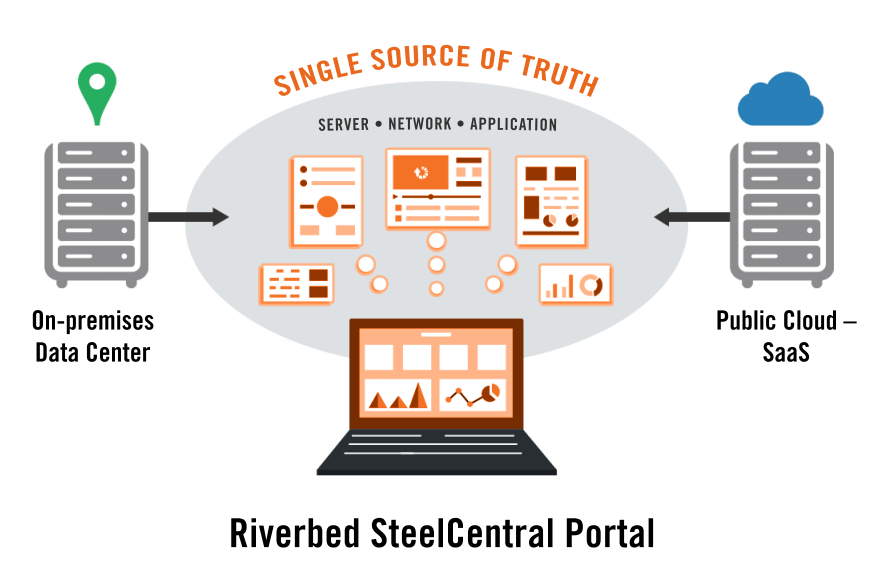 With the ability to proactively diagnose application performance end to end, cross functional collaboration from unified performance visibility allows for less time troubleshooting and more time for strategic planning and business growth.
Riverbed's 'office in a box'
Simplicity, simplicity, simplicity. From getting the box onsite, connecting it to the network, maximizing network connections, and monitoring application performance, Riverbed has the full suite of tools to turn a remote site deployment from an IT management headache to a fully configured production ready site, in minutes.
With standardized deployment processes, pre-configured infrastructure, and application performance monitoring, global IT teams now truly shift from cost centres to business enablers.
To learn more visit the Riverbed Website.