Modernism and the Art of Digital Transformation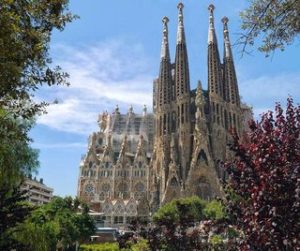 Antoni Gaudí is best known for some amazing works of modernism. Most of his works are located in Barcelona, including Casa Batlló, Casa Milá, and perhaps the one he is most noted for, the Basilica of the Sagrada Família.
If you were to look up the definition of modernism, you would find it includes phrases like "wide-scale and far-reaching transformations," and "ill-fitted to their tasks and outdated." Although the modernism movement has its roots in the 19th century and is generally associated with art in many forms, I thought it was entirely appropriate that Riverbed hosted its EMEA Technical Advisory Council (TAC) for 2018 in the city of Barcelona, 12-14 June 2018.
Meeting in a Smart-City
Representatives from 15 different organisations around the region, who are using Riverbed products in their infrastructure, came together with Riverbed product managers and thought leaders, to exchange news and views on their own wide-scale and far-reaching transformations.
Such digital transformations have indeed been born out of the realisation that IT infrastructure and design is truly outdated and ill-fitted to today's business needs in the 21st century.
Interestingly, Barcelona can also lay claim to being one of the smart cities on our planet, possessing a fibre optic network that is the envy of many. The city connects everything from public transport, street lights, parking, water systems, to even waste management. The use of the Internet of Things (IoT) is very much alive and well, saving the city money, and providing residents and visitors alike with an improved end-user experience as they go about their daily lives.
The Riverbed EMEA TAC

The Riverbed TAC had an agenda that focussed on business transformation goals similar to those of the city of Barcelona. Visibility and performance management, end-user experience, Wi-Fi access, Cloud and Edge computing where it makes sense, and enabling zero-touch, ubiquitous, network connectivity with SD-WAN.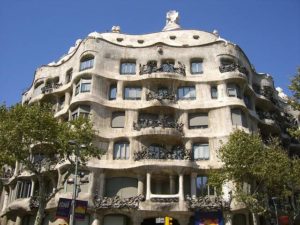 During the two days of presentations, discussions, break-out workshops and one-to-one meetings, everyone was able to learn both about new ideas and the vision for the Riverbed Digital Performance Platform, plus share customer stories of challenge and success.
It was perhaps fitting that the attendee dinner in the restaurant at Casa Milá provided the perfect environment to digest the information, dialogue, and ideas exchanged during the TAC event.
A productive and creative few days.