Riverbed's Visibility-as-a-Service Now Available Globally Through BT, Enabling Customers to Manage the Digital Experience
Delivering an excellent digital experience for users and customers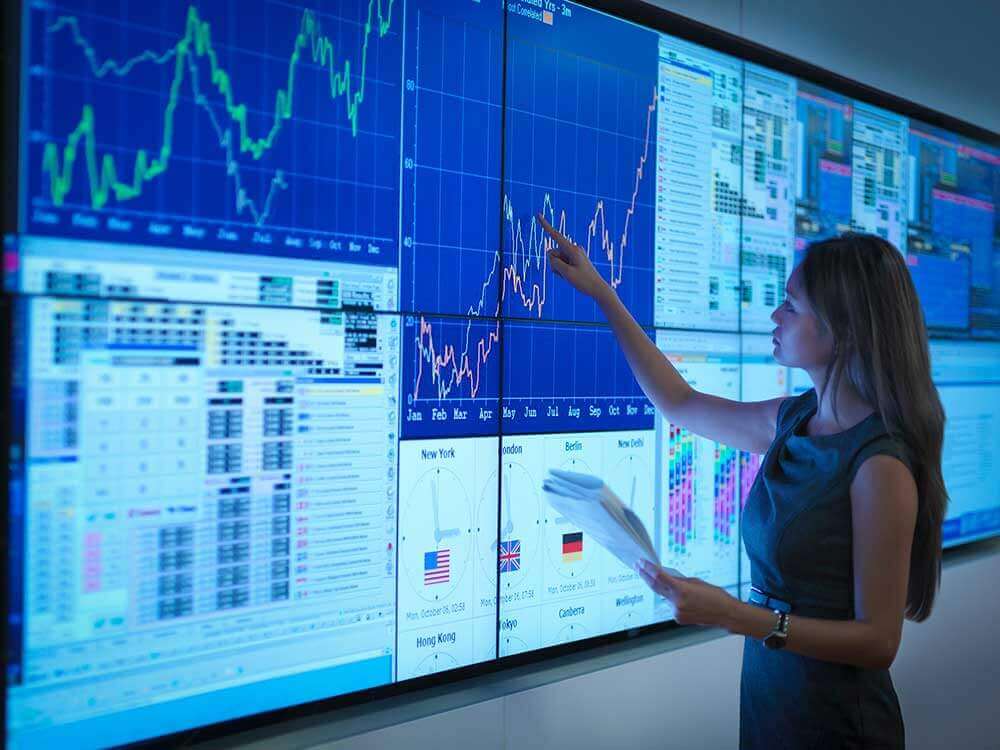 is mission critical for today's businesses and a priority for CIOs across every industry and all company sizes.
In fact, in a recent survey by Riverbed, 91% of global business decision makers agreed that delivering a successful digital experience is more critical to the company's bottom line than it was just three years ago, and 77% said it's critical that their company invest in improving the digital experience for users or customers in the next 12 months. Of those surveyed, 99% also said visibility across the digital experience is critical to measure and manage it successfully
To address this need, BT recently became the first network services provider to offer Riverbed's SteelCentral visibility solution 'as a service' to enterprises globally. The SteelCentral visibility solution, delivered from BT's cloud as a service, gives the most comprehensive, integrated and unified solution for monitoring and managing the digital experience.
BT's Visibility "As a Service" (VaaS) solution
This new managed offering named 'BT Connect Intelligence Riverbed' provides customers more timely information about how application data crosses their wide area network (WAN), and also help reduce the risk of shifting key business applications and digital services to the cloud.
According to BT's Neil Sutton, Vice President, Strategy & Strategic Alliances, "BT has designed this new 24/7 service, leveraging Riverbed's technology, to give global enterprises a managed and cost-effective way to deliver the very best user experience as part of their digital transformation journey with BT. It makes it less risky to model and adopt cloud and hybrid networks for key business applications and helps customers implement new technology strategies such as Big Data analytics and IoT with confidence."
What are some of the main benefits driven by the service?
Take advantage of business opportunities faster with confidence. VaaS enables understanding of network performance and makes it less risky to model and adopt cloud and hybrid networks, for key business applications. Implement new technology strategies such as Big Data analytics and IoT with confidence.
Dramatically improve user experience and productivity. Through enhanced application end-to-end visibility, customers can proactively spot problems before they become an issue, dramatically reducing the time it takes to fix them and keeping the business running.
Reduce the cost and complexity of network monitoring. IT teams get a consolidated view of all relevant performance factors, hosted and managed by BT and delivered via an easy-to-use portal.
Get basic visibility without significant cost outlay. BT VaaS Bronze is available as a try before you buy, lowering risk and providing greater value at a lower cost. Customers can then simply add more enhanced visibility and optimisation options dependent on the level of service and functionality they require.
The VaaS solution is available with three different service levels, as part of the BT Managed Service Wrap including: Bronze (Network Visibility), Silver (Network Analytics) and Gold (Application Performance Monitoring).  Currently available in 89 countries, BT's new managed solution leverages their global network reach and is the latest development in BT's Dynamic Network Services program.
As customers continue to focus on measuring and managing the user's digital experience, Riverbed is excited to partner with BT on their new VaaS offering. This is a major development in our relationship with BT and part of Riverbed's ongoing focus on delivering innovative new solutions that result in exceptional end-user experiences for enterprises' employees, partners, suppliers or customers accessing applications and digital services over their networks.
With more than 50% of the global GDP coming from digital services by 2021, the time to focus on the Digital Experience has never been more important.