Riverbed @ Web Summit 2015 Recap
Well, it took a few days but I think I have finally adjusted to being back home here in Silicon Valley. Last week I attended Web Summit along with several of my colleagues in Dublin, Ireland. It was quite an event that has dubbed itself, 'Where the Tech World Meets,' with a record setting 40,000+ attendees. This year's Web Summit was not without controversy (read here), and will be headed to Lisbon for 2016.
As part of Riverbed's sponsorship of the Enterprise Summit, we exhibited on the show floor. Our booth was located just outside of the Center Stage presentations and was themed around 'peak performance' with a play on an extreme sports.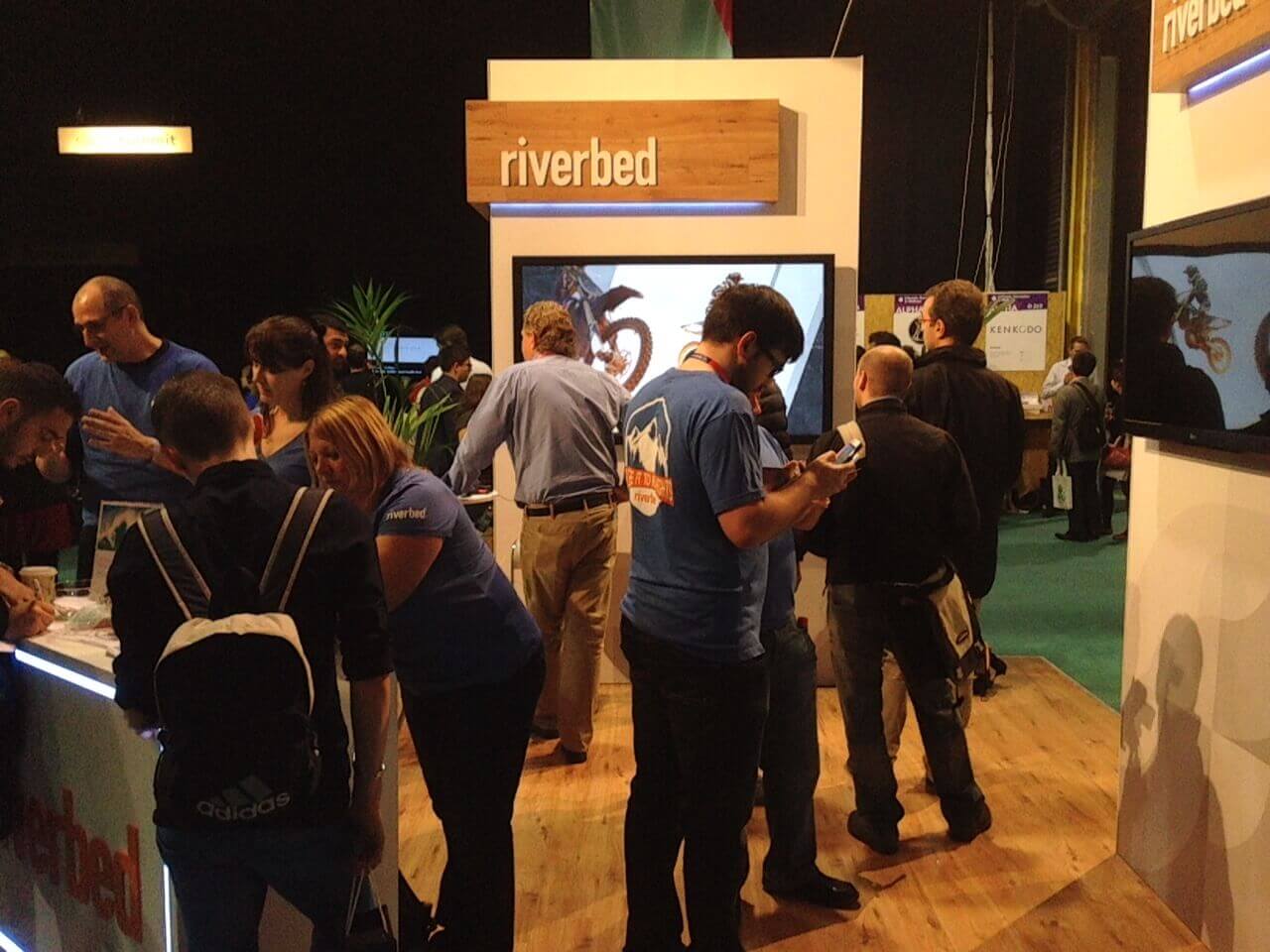 We took the opportunity of exhibiting at Web Summit to share Riverbed's own innovations with both Enterprise and start-up company representatives that were in attendance. We also tried out some new things including a customized app on iPads to tell our story vs the typical demo walls you see at a lot of trade shows. This helped us better engage people in our booth and made it a lot more fun.
We also took the opportunity to interview folks and ask them what app performance meant to them. We got some pretty interesting responses. You can check them out here:
Also during the event, Riverbed's own CISO, Rich Hillebrecht, participated in a VIP Enterprise X track which gave high level enterprise executives a chance to exchange ideas and participate in a series of round-table topics. Rich shared his thoughts in a round-table discussion entitled, 'How do you protect your corporate data to keep your company out of the headlines?' See what Rich had to say about his experience in this interview:
Also at the event, Riverbed's Technical Director Jon Hodgson presented 'Chasing Performance Phantoms: What Causes Good Code to Behave Badly?' to a crowd of over 1,000 at the Code Summit. The talk was targeted at developers who keep getting complaints of application slowness, yet none of their code optimization efforts help because the real culprits are often hidden in plain sight. Jon took the attendees through some of these performance phantoms and offered techniques to detect and eliminate them. You can follow Jon on Twitter
Overall I feel the event was a great success for Riverbed and everyone that attended. I'm looking forward to next year's summit. We would like to hear from you, please share your experiences at Web Summit with us @Riverbed using #PeakMoments.