Five Things to Keep in Mind as You Continue Migrating to the Cloud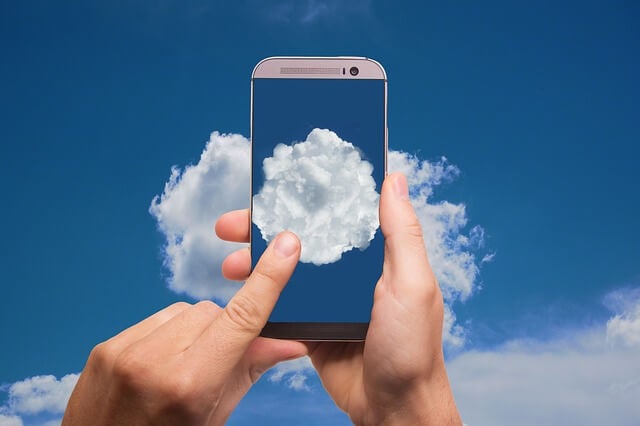 If you're reading this, you've probably already embarked on your cloud transformation journey. And while I hope that means you're realizing some powerful benefits, it's likely you've also encountered a few issues.
Now that part of your IT stack is outside of your immediate control, your applications are prone to added and prolonged performance issues. Moreover, your employees are no longer static, but are increasingly mobile and outside the corporate network. This means the way they access these corporate apps and data leaves you susceptible to increased security risks.
In other words, cloud has evolved the way we view computing, so the way we connect and secure users needs to shift along with it. So as you continue to migrate, please keep these considerations in mind to avoid further challenges. Then, see how Riverbed and Zscaler have partnered together to help enterprises unlock the cloud's full potential.
1. Limited visibility before and during migration isn't a path to success
Lifting-and-shifting applications or refactoring them for the cloud can be a complex process. Legacy, on-premises apps may consist of hundreds of dependencies and integrate with third-party components from a number of locations.
It's critical to have an up-to-date view of these application architectures in order to form a sound migration plan. Failure to do so can result in performance issues or downtime during or after the migration itself. Unfortunately, IT often has an outdated view as a result of sprawling, dynamic infrastructures. For instance, servers that are decommissioned or consolidated without proper documentation of such moves.
Secondly, moving applications and data to the cloud imposes new demands on the corporate network. During and after the migration, traffic patterns begin to change and network links can become saturated. This can degrade the user experience of other applications and the newly migrated app. Not understanding the ramifications of these constraints can offset the expected value of moving to the cloud.
Related reading: Seven Common Pitfalls to Avoid When Migrating Applications to the Cloud
2. Cloud services aren't fully secure on their own
Security concerns used to be a leading barrier to enterprise cloud adoption. However, over time, such concerns have waned, as cloud providers have consistently demonstrated stringent security and compliance measures. In fact, Gartner cautions that such fears are actually counterproductive, inhibiting IT leaders from establishing the right organizational processes that help prevent security and compliance mistakes.
Put another way, cloud providers are only responsible for safeguarding your data within their environments. On the other hand, corporate IT is being tasked with protecting a network they no longer own or control as well, as employees increasingly access corporate resources using public Wi-Fi, send emails over cellular networks, and so forth. As a result, Gartner estimates that 95% of cloud security failures will be the enterprise customer's fault.[1] 
3. Backhauling Internet traffic can interfere with the user experience
Enterprise use of broadband Internet is prevalent, due to its ubiquity and because it is cheaper than MPLS. In fact, 80% of enterprise traffic goes out the public Internet, making it the de-facto network for many enterprises[2].
That being said, most companies still backhaul Internet traffic via MPLS or Internet VPN through a central gateway in the data center or headquarters due to security concerns. But this approach is massively inefficient. It wastes an already finite amount of bandwidth and adds distance that application traffic must travel due to the boomerang effect that occurs between the user's location, corporate data center, cloud provider, and back again. The result is added latency and poor user experiences.
4. Building a secure perimeter at each location has its own share of tradeoffs
The solution to Internet backhaul is to breakout locally at branch offices and other remote business locations. Here, Internet traffic goes directly to the cloud provider, offsetting the performance penalties associated with traveling to the corporate data center first.
Sounds like a simple enough fix, right? It would be, except IT still needs to secure those Internet breakouts. Traditional approaches to doing so involve building a perimeter around each office—buying, deploying, and managing security appliances or their VNF counterparts at every location. And while that seemingly resolves the performance issue, you're left with a massive deployment that is costly, inflexible, and so operationally complex that threats may still slip through. On top of that, it doesn't necessarily address the poor experience for remote users, who may still have to access the Internet through slow VPN connections.  
5. Managing cloud connectivity demands with a device-centric approach doesn't scale
Not only does the way we route and secure traffic need to change, but the entire approach to networking needs to transform as well. Today's network engineers must manage connectivity with tools, processes, and architectures that are 20+ years old, a time far before the cloud.
These legacy, device-centric approaches cannot match the agility of cloud compute and storage. Managing networks router-by-router is massively inefficient, requiring thousands of lines of CLI and knowledge of often complex IP address schemes, access-control lists, and more to make even minor changes. The work is time-consuming, and mistakes are often made. As a result, traditional networks can't keep up with the pace of today's businesses.
Related reading: How SD-WAN Simplifies Cloud Connectivity
Realize your cloud-first strategy with Riverbed and Zscaler
To summarize, the cloud isn't a panacea that automatically results in simplification for IT and increased efficiency for the business. But fear not: Riverbed and Zscaler have partnered together to help accelerate your cloud-first missions with our seamlessly integrated cloud networking and security solution.
Riverbed SteelConnect SD-WAN brings networking into the cloud era by simplifying the way IT designs, deploys, and manages today's distributed networks. It empowers IT to offer employees everywhere instant and optimized connectivity to the resources they depend on to be productive.
With the Zscaler Cloud Security Platform, businesses can also embrace the cloud confidently, without risk. Zscaler offers several industry-leading security capabilities, including cloud sandboxing, cloud firewall, and data loss prevention—offering advanced protection for all users, regardless of where they need to connect.
Of course, the real magic of our joint solution isn't the independent technologies (though they're quite powerful on their own), but rather how we've integrated them. Through intelligent, controller-to-controller communication, SteelConnect automatically discovers the closest Zscaler point of presence from each branch site within the network, minimizing latency when directing traffic to deliver the fastest user experience. And should connectivity degrade or suffer an outage, SteelConnect dynamically diverts traffic to a secondary Zscaler location for operational continuity.
Ready to learn how our cloud networking and security solution works?
If the above summary piques your interest, and you're ready to learn more, please check out the following resources:
[1] https://www.gartner.com/smarterwithgartner/why-cloud-security-is-everyones-business
[2] https://www.cio.com/article/3205804/networking/transformation-of-the-branch-wan.html