SD-WAN: A Brief Introduction
You've probably heard the term SD-WAN several times but the meaning often seemed nebulous. This blog intends to provide an overview about Software-Defined WAN (SD-WAN)—why you should care, the technology and a few tips for picking the appropriate solution for your use-cases.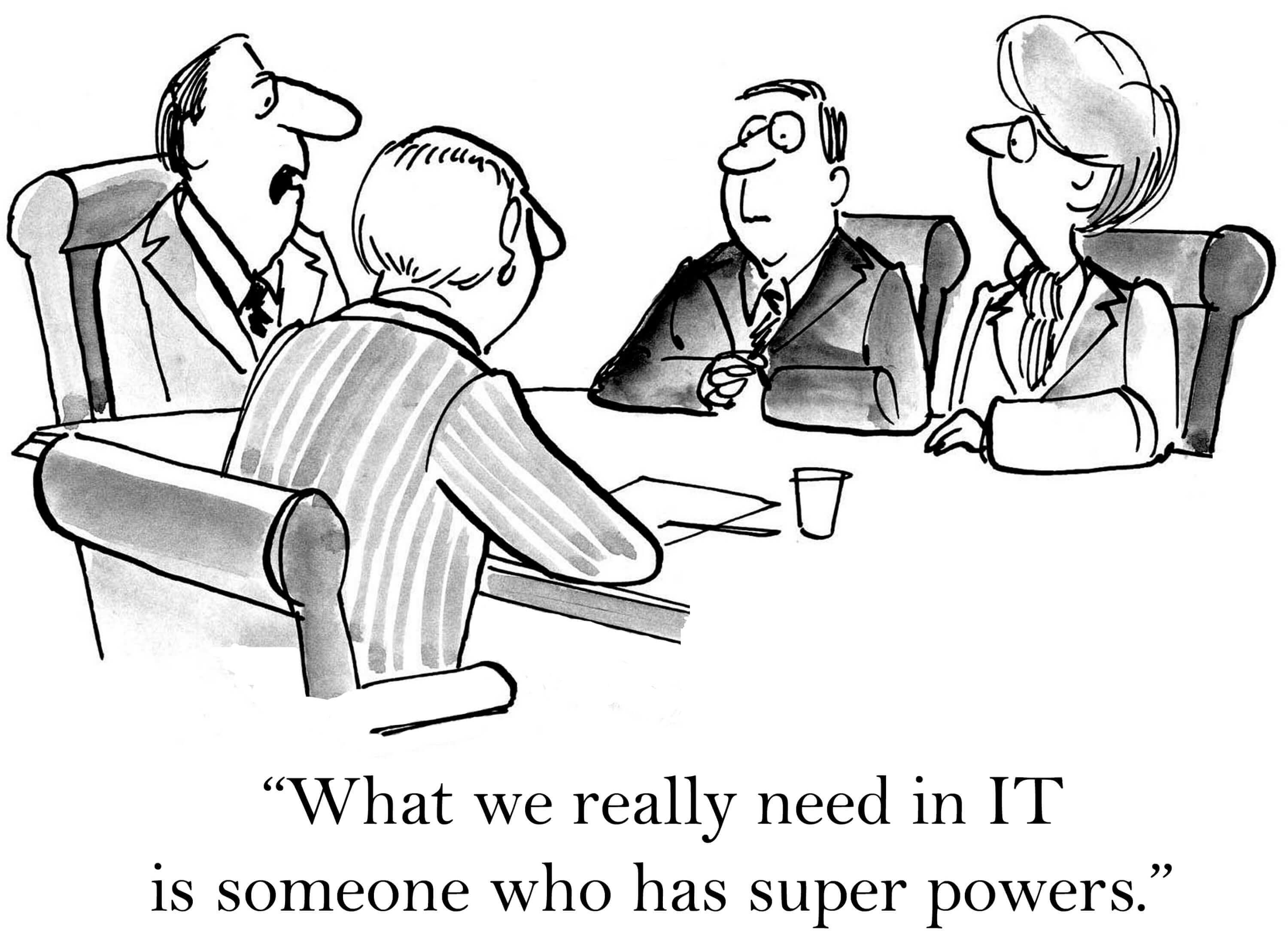 And yes, SD-WAN will give you super powers…No kidding!
Analyst firm Forrester estimates that 90% of network managers are considering SD-WAN as the solution to their WAN problems. They have good reason. Lets find out why…
Quick definition: Simply stated, software-defined WAN (SD-WAN) is an approach that aims to overcome the complexity and rigidity experienced when using legacy tools for managing modern networks.
Gotham needs a new hero…
I remember the days when we thumbed away on clunky cell phones with green screens sending pixelated text messages. I had a Nokia 1100. Those were the rage then. Imagine using that phone in today's world when your boss expects speedy responses to email while you're still in the subway to work, or you'd like to bake a cake for your sweetheart for Valentine's Day and you're looking up the ingredient list in the grocery store (been there!). Today's smartphone is extremely complex, but that complexity is not reflected in the user interface. And so, you can get more done, with lesser stress and fewer mistakes. This is the core concept behind SD-WAN and it lends well to today's requirements.
While certain business goals have remained unchanged since the beginning of time—continuous improvement in productivity while reducing cost—the likes of Steve Jobs and Elon Musk have set high standards by delivering powerful products that 'wow!' the audience and this is what every business is now aiming to achieve. To remain competitive, businesses need to continually monitor customer preferences and quickly respond by changing their products or services. That is, businesses need to be more agile.
Business agility depends on IT agility. IT agility cannot be achieved with systems that require days to be deployed or (re)configured. In a world with hybrid WANs, cloud networks and changing requirements, router-based systems simply don't cut it. We have seen multiple instances where enterprises invested in router-based systems to manage large hybrid networks but abandoned projects mid-way due to the complexity involved. This only results in the executive, product and application teams placing demands on the network team, and the latter not being able to deliver.
A cape in the moonlight…
SD-WAN has a few cool capabilities to offer. Lets take a peek:
Path Control or Path Selection directs traffic to the appropriate network links based on application priority and network health. For instance, it enables business-critical traffic to be directed on high-performance links while business-recreational traffic can be placed on the remaining resources such as cheaper Internet links. In situations where a high-performance link fails, traffic is automatically redirected to remaining healthy links so business-critical traffic still meets performance SLAs.
Zero-touch provisioning is a table stakes requirement for any realistic SD-WAN solution. Setting up a new branch should involve an intuitive configuration workflow that can be performed remotely. Once the configuration is complete, appliances are shipped to the branch location and simply plugged in (by anyone). The appliances auto-discover themselves on the network to download configurations and begin functionality.
Intuitive administration workflows should be centered on what matters to the business—performance and data security for applications, users and branch locations. For instance, an IT network architect should easily set up global or local policies on a management console such as: send all video application traffic over the highest-capacity circuits; send software updates over Internet broadband circuits; or send all business traffic over secure VPNs.
The ability to replace and/or integrate routing with value-adding network services for consistent application performance.
Unleash the power…
SD-WAN significantly improves IT agility, performance and efficiency to enable the business for agility and digital transformation. This is game-changing technology that can deliver tangible ROI. Typically, the ROI multiplicative factor should be in double digits and the breakeven period should be within a few months of deployment completion. Before you sign a check to your vendor of choice, ensure you've had a detailed conversation about the vendor roadmap and the ROI they can quantify for your custom use-cases.
As you begin the vendor selection process, you'll notice that due to the drastic transformation in technology, legacy routing vendors have not been able to quickly evolve to produce 'thinner' yet more effective software-defined platforms. On the other hand, small, pure play vendors do not offer a holistic platform for WAN management and rarely have the Intellectual Property that comes from several years of experience in the WAN market. You need a vendor that solves your specific pain-points but also has a history of leadership in the WAN market. This will ensure that they have the execution capability to meet your future requirements for the entire lifecycle of the SD-WAN solution. SD-WAN is being explored by enterprises or all sizes and across verticals. Further exploration will likely be of benefit to you and your business.
After all, isn't it about time an IT superhero arrived at the scene? In the words of Simon Curtis, 'Rip it off, show the symbol on your chest'.
If you would like to test drive Riverbed's SD-WAN solution, click here. Alternatively, if you would like to chat with someone at Riverbed regarding the migration path to SD-WAN or generally need information about the Riverbed solution, please fill out the form here.