Six Pack Abs For Your Enterprise Network?
'Tis that time of the year again—when folks look into the mirror, resolve to transform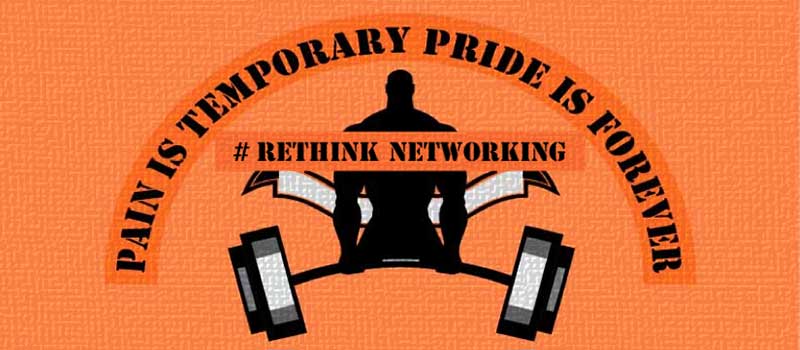 that abdominal keg into a six pack, drive the road less travelled to the neighborhood gym, and finally lift some raw iron, like those hunky 12 lb dumbbells…
Until March arrives…
Well, it's something. And the effort is surely worth appreciating. Even if two months' worth.
Like a lot of other folks out there, I sit on my comfy couch and do my fair share of YouTube searches for workout related content. I'm no certified trainer or oiled up bodybuilder but I have come across educational YouTube content that might be helpful to you as well. Here's the coolest part though—given some generalization, laws of life seem to hold true whether you're looking to be the next fitness magazine cover model or, wait – for – it, looking to hone your networking kicks. Yup, I'm talking enterprise networking technologies. If you're still using legacy tech in your enterprise network, you'd benefit from some functional training in that realm of life too. This blog is my dig at using workout mantras for enterprise networking best practices. Sounds whack-a-doodle crazy?! I know… Take a read and let me know if it really is…
It's (almost) all about consistency 
For your enterprise network: Develop seamless and comprehensive visibility to proactively know when and where your users have performance problems. And be able to do this all the time. If there are problems—is it the app, the network, or the end-user device? To consistently give your users a great app performance, which you really should be doing, you'll need a well-stitched-together solution that identifies problems and gives you tools for instant remediation.
If you have blind spots in your network or insufficient control on performance, do you think you're even ready for anything more?
For your workouts: If you cannot consistently keep up with the training plan you downloaded off the internet, do you think it'll work for you? Should you be starting small, or smaller? If you're starting fresh, perhaps start with 15 minutes of training a couple times a week. If you're able to stick to it, add 5 minutes to each workout and slowly increase intensity. Similarly with your diet. It's tough to go from the chips-and-ice cream diet to broccoli and chicken and stick to it. Take small steps but be consistent. Check out what this 61 year old CEO of Take-Two Interactive, the gaming company that created Grand Theft Auto, has to say about this…
Simplicity nurtures growth 
For your enterprise network: If you spend oodles of time fighting fires, writing VPNs or editing ACLs, when would you be able to focus on what's really important—growth and modernization? Make your life simple by automating the boring stuff. And to add broccoli to that bowl of brown rice (since icing on cake isn't an option), leverage platforms that support modernization and growth by giving you the tools needed to assure, ideally automate, delivery of business continuity. This will minimize your risk of failure. Check out how this software developer took enterprise networking in his own hands to grow his SaaS product.
For your workouts: Undoubtedly, exercise technique is important. But as long as your technique is correct, stick to the basics, pump it hard and focus on progression—do more in less. Sure, heart rate monitors, ultra-filtered electrolyte enhanced water, and all the heaven-knows-what-this-does shiny new gizmos may help, but they don't replace sweat. When you're not in the gym, focus your time on staying active, eating clean and sleeping enough. Here's what a former US Navy SEAL and celebrity trainer for Thor and Black Widow has to say…
Know what's important 
For your enterprise network: It's logical and important, but also uncommon enough, to use architectures, systems and processes optimized to meet specific business goals. Taking the path of least resistance will likely force you into fire drills in future. For instance, when adopting cloud (SaaS and IaaS), it makes sense to identify and steer trusted traffic direct to the cloud, versus backhauling it to the data center. However, we often find architects simply extending their existing network into the cloud, resulting in architectures that worsen network efficiency and app performance. Gartner elaborates on this in their paper regarding best practices for adopting Office 365.
For your workouts: Not everyone needs to do dumbbell curls. It's important to be conscious of what you're looking to achieve, what's your athletic history, and things you need to be wary of (injuries, allergies etc.). Then design your training schedule based on what's important to you. The more advanced you get, the more relevant this becomes. But I'll also maintain this—the 'basics'—running, swimming, pull ups, deadlifts, squats, rows…—will likely still work (assuming you're not injured); you'll need to tune them to your changing requirements. While this next video is about celebrities, from the trainer of Bradley Cooper in 'American Sniper', John Krasinsky in '13 Hours' and Emily Blunt in 'Edge of Tomorrow', it'll give you an idea about how workouts need to be changed based on where you're starting from and where you want to end up.
So as you march into 2019 and you're eyeing a promotion at the office, first focus on clearing your plate by automating anything that can be reliably automated. Also gain an understanding of where you are currently—where can you improve but most important, what can't you see?… Now that you've got automation working for you and have full visibility over your enterprise network, you should focus on growth and transformation… and talking points for your promotion. Of course, take your boss out for coffee and talk to him/her about his/her priorities for the year.
I realize that generalizations were made in this blog and there could be several conversations that begin with 'but' or 'if'. Hit us up if you'd like to chat more about your specific requirements.
And what does your specific workout need to be? Well, if you're starting fresh without any recent history in athletics, start small and stick to the basics. My personal favorites are swimming/don't-kill-the-knees running, push-ups, pull ups, air squats, various crunches, planks and stretches. As you begin to develop some athleticism, figure out what's your end goal—freaky endurance, cat-like agility, twin peak biceps, or perhaps all of the above? From there you'll likely need some customization to chisel out what's important to you. Might be helpful to read/talk to someone more educated than me and tailor your workouts for what you want to be. Go pump it!