Snapchat and the Allure of Digital Transformation
The tech press is giving Snapchat nothing but applause right now. Its user base is predicted to increase 27% this year and the app will soon overtake Pinterest and Twitter in popularity. With the recent launch of Snapchat's Spectacles, the company's foray into consumer electronics has delighted shoppers and caught the digital cognoscenti off-guard.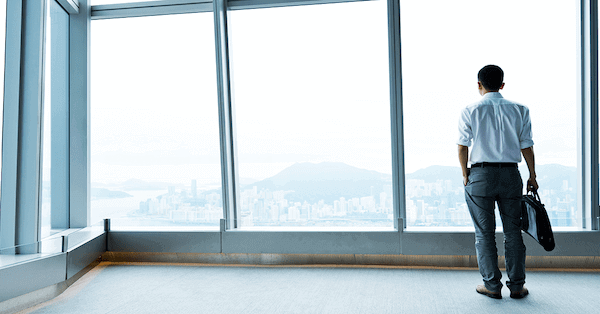 Snapchat grew by pioneering the novel idea of disappearing messages and built on that success by adding more and more features to an elegantly designed app that encourages exploration and play. 'Snap's software and hardware designs, as well as its marketing strategies, are more daring than much of what we've seen from tech giants, including Apple,' according to Farhad Manjoo at the New York Times.
For leaders at larger businesses, the runaway success of a startup like Snapchat underscores the fact that the agility and scalability enabled by cloud and other digital-age innovations is critical for staying ahead of the competition. Of course, this is easier for startups like Snapchat that were basically born in the cloud. Unlike larger, longstanding enterprises, startups aren't often hampered by legacy infrastructure and applications that aren't as portable or suitable for cloud.
Suffice it to say, digital transformation doesn't come easy. Developing and managing successful apps and services, not to mention manufacturing and distributing a physical tie-in, all depend on maintaining reliable IT infrastructure and utilizing operational processes designed for the digital future—not the legacy present that many larger companies live in.
For instance, delivering new apps or other digital services quickly (and with reliable performance) is tricky for most organizations when they rely on outdated, hardware-bound network infrastructure that is complex and brittle. That's why solutions like SD-WAN are so critical. Having networks that are intuitively designed, easy to manage, and can quickly adapt to evolving application or business requirements is a cornerstone for digital business success.
Being able to manage and ensure the satisfactory end-user experience of an app like Snapchat also requires visibility across the entire IT infrastructure. Unfortunately, traditional performance management techniques don't work for today's apps that are multi-tiered, consist of third-party components, and extend across both corporate data centers and public clouds. This creates an application topology that is unpredictable and has a ton of performance blind spots. What's needed is an end-to-end solution that combines user experience, infrastructure, application, and network monitoring—on an off the cloud—for a holistic view of digital performance.
Agility, performance, and visibility aside, digital initiatives like the kind Snapchat embarks upon will still not be successful if an enterprise relies on distributed modes of managing the massive amounts of data that is generated in the digital age. Data is the most critical corporate asset, yet large volumes are left scattered across an enterprise. And while fast, local access to data is a digital business necessity, storing it in so many locations leaves enterprises and their customers susceptible to unnecessary costs and security risks. That's why we recommend centralizing all data via a software-defined edge so it is protected in the secure data center or cloud, yet can still be quickly and safely projected out whenever and wherever needed so business execution isn't affected.
Transforming an organization for the digital age is a daunting task. Unfortunately, 60% of digital initiatives won't be able to scale due to a lack of strategic architecture. Luckily, with help from Riverbed, digital AND IT transformation is definitely doable. The only thing businesses will still need to figure out is how to imagine, and launch, the next big thing.